7 Things To Know This Week In Art
Our recap of what's happening this week at Saatchi Art, online, and around the world.
#1: New Installation Illustrates Pollution


Bottles float in Cascais Bay, illuminated at night
The growing issue of pollution is often better understood through visceral imagery of its effects. A Madrid-based guerilla art group called Luzinteruptus considered this with their latest project, drawing inspiration from the notorious Eighth Continent made of bottles and other corrosive garbage. The group created a raft from 5,000 plastic bottles, to be released into Portugal's Cascais Bay.
Aptly called "La Isla Plastica," or The Plastic Island, the work is meant to be a visual representation of the onerous issue that largely goes un-dealt with. The man-made plastic bottles cut through the water, visible against the night sky.
Read more about La Isla Plastica on The Creator's Project.
#2: Designer Color Codes his Emotions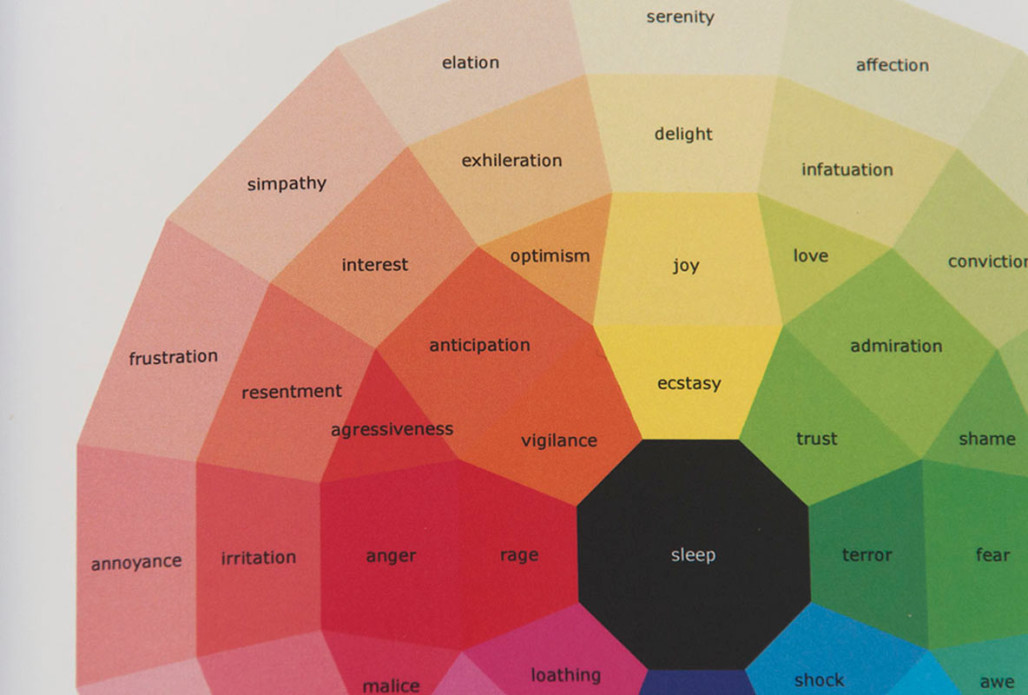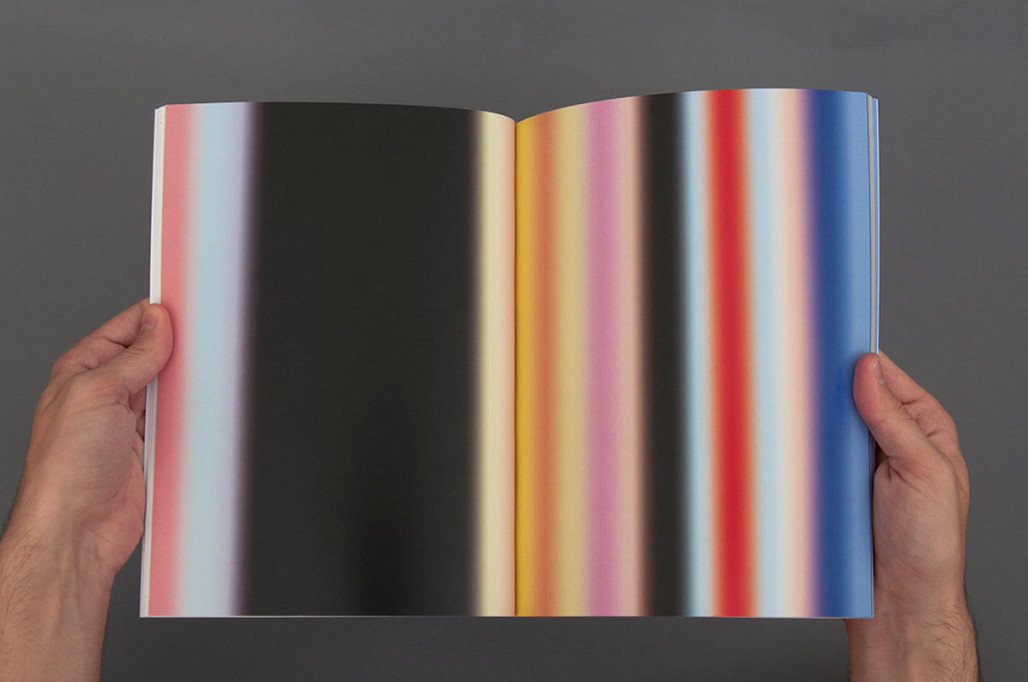 Each emotion gets rendered into a color map representing the emotional spectrum of one day
What began as a way to help cope with anxiety, Portuguese designer Giestas carefully recorded his daily emotions once every hour for 300 days. Choosing from 56 emotions, Giestas diligently categorized his hourly emotions into a color diagram, later translating them into three diaries. Each volume visually interprets and presents a different facet of humans' emotional experience.
The first volume (seen above) is a straight-forward presentation of what one feels in a day, the second is emotions felt versus ones actually expressed. Each page in the third volume is split in three, displaying what he expected to feel in a day, what he actually felt, and what he remembered feeling 24 hours later.
Learn more about this fascinating exploration of the human psyche on Design Milk.
#3: Introducing The Saatchi Art Catalog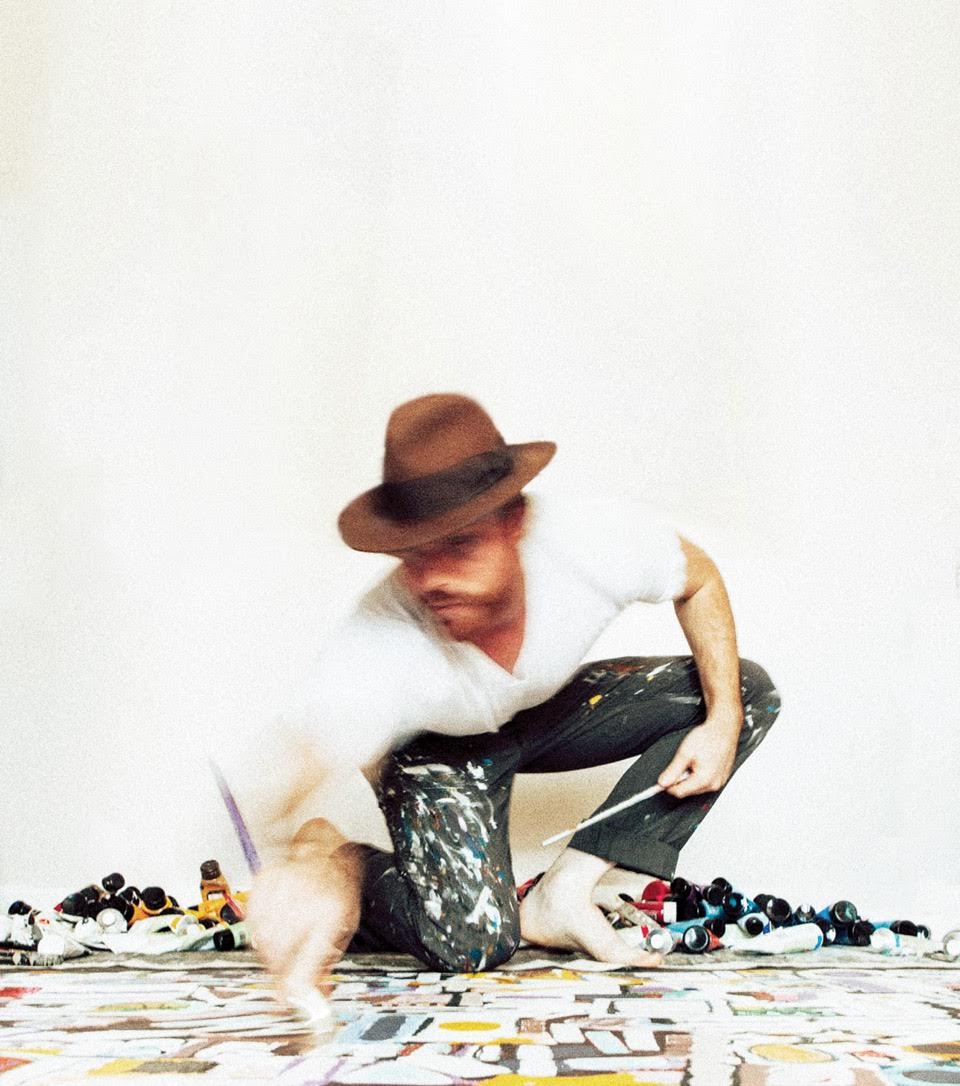 Jonas Fisch in action on the cover of Saatchi Art's first-ever printed Catalog
We're thrilled to present the first edition of the Saatchi Art Catalog, featuring emerging artists from all over and the stories behind their works. The catalog was created in house, aimed at reaching a new audience with the possibility and joy of collecting original art, no matter your style, space, or budget. Inside you'll get a taste for the day in the life of an artist, what inspires them, and the stories behind their works.
Curious about what else is inside? We've launched a digital version to flip through, highlighting the stunning works and some of the artists who created them in an easily accessible way. Plus, watch this video to get a behind-the-scenes look at the creation of the catalog.
We hope you enjoy discovering a world of art in our catalog.
#4: The Art World's Dark Secrets Exposed
Basquiat's "Hannibal" was seized while being brought into the U.S. in 2007, part of a Brazilian embezzler's scheme to hide his money
It's no secret the art world isn't perfect (what is?). Over the years the industry has suffered from forces both internal and external that are maybe less-than stellar, leading to some nasty truths sprinkled throughout its history. Our friends over at Cracked have laid out 5 of these dark secrets, including unnecessary inflation, inequalities and unexpected costs to the artists in the traditional gallery model, megalomaniac artists, and more.
Luckily some of these problems are bygone, but many remain. At Saatchi Art, we aim to be a secure space for artists and art lovers, supporting a fair model for artists to make a living doing what they love.
#5: Designer Spotlight: Chad Eisner
One of Chad Eisner's completed projects for C.W Eisner, his interior architecture and design studio
This week we launched a brand new series on Canvas called Designer Spotlight, where you'll meet some of today's top experts in interior design and décor and learn how they consider art as part of an overall aesthetic. Interior architect and designer Chad Eisner is our first featured designer, who shared his penchant for California artists, Andy Warhol, and Jamie xx.
Chad also selected a few works on Saatchi Art that caught his eye, including Jacques Blanc's abstract architectural photograph, and Dan Rocha's mirrored sculpture.
Check out the feature to read our Q&A with Chad and see his art selections.
#6: Happy Birthday, Picasso!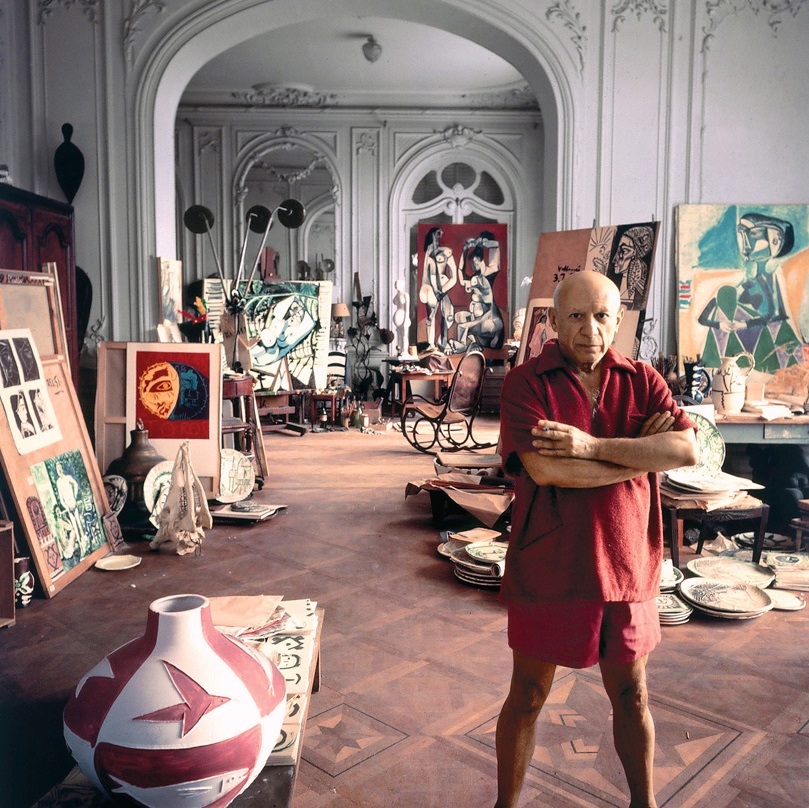 "The artist is a receptacle for emotions that come from all over the place: from the sky, from the earth, from a scrap of paper, from a passing shape, from a spider's web."  

—Pablo Picasso
This Sunday, October 25th we celebrate the birthday of beloved artist Pablo Picasso. His prolific contribution to art in the twentieth century made way for many of the movements and mediums still in practice today. Picasso displayed a penchant for art from a young age; legend has it his first words were "piz piz," meaning pencil. Picasso enjoyed success during his lifetime and beyond, with works of his selling today at auction for upwards of $175M.
If the price tag for a Picasso is a bit too steep, but you love his style, our latest collection is for you. See Picasso-inspired works by contemporary artists on Saatchi Art.
#7: Hormazd Narielwalla in the News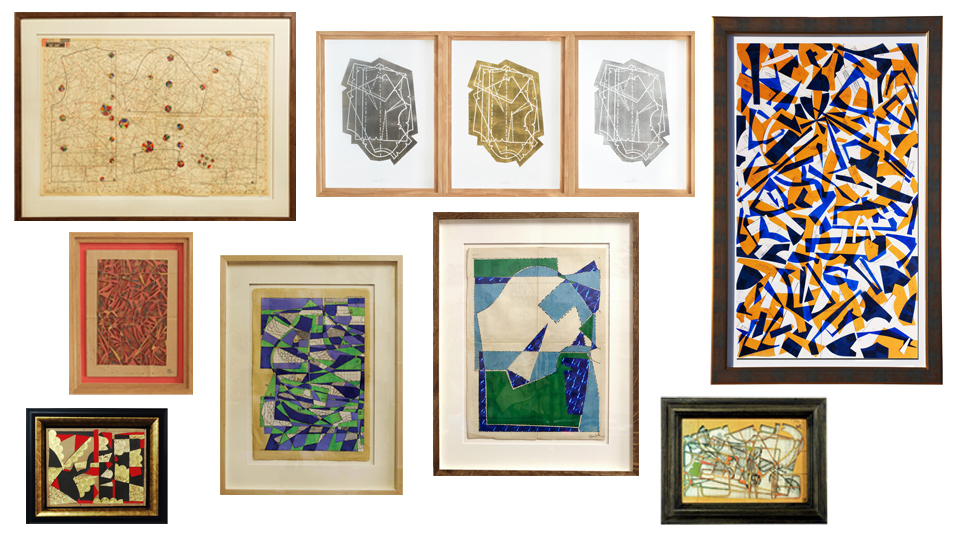 Hormazd Narielwalla reates re-invents antique bespoke tailoring patterns into geometric collages
Saatchi Art's own Hormazd Narielwalla was featured in Aesthetica Magazine this week in an exclusive interview about his work. Hormazd has received widespread acclaim for his work, including a sponsorship from Paul Smith in 2009 and winning our Body Electric Showdown competition last year.
Hormazd began his career in the tailoring shops of London's Savile Row, where he soon discovered that the bespoke tailoring patterns of deceased men and woman are eventually discarded. Rather than allow the patterns to be cast out and destroyed, Hormazd was inspired to immortalize the patterns in collage. He explains:
I see [patterns] as anthropomorphic, the closest geometrical abstraction of human bodies. They allow me to communicate the human form (male and female) as dots, curves and geometrical lines. I view tailoring and sewing patterns as beautiful drawings in themselves that trace a history since the mid 16th century.
Hormazd goes on to discuss how he considers the personality of the patterns he uses, how he deals with gender in his work, and more. Read the fantastic interview here, and explore Hormazd's work on Saatchi Art to collect one of his special pieces.
What art happenings are on your radar this week?