7 Things To Know This Week In Art
Our recap of what's happening this week at Saatchi Art, online, and around the world.
#1: Klimt's Golden Phase Gets a Modern Update  

Klimt's 1907 "Danaë" is recreated for Life Ball 2015
Held in Vienna earlier this year, the 2015 Life Ball drew inspiration from Viennese Secessionists for their latest offering. Now in its 23rd year of raising awareness and money for HIV/AIDS, the Ball was organized around the theme of "gold" as a manifestation of life and abundance. Accordingly, who better to emulate than the Austrian Secessionist Gustave Klimt, whose Golden Phase paintings are marked by their sensual erotic-ness and luxurious gold foil.
Models were bedecked in gold garb, paint, and accessory to realize some of Klimt's most iconic paintings in a modern likeness.
Head to Hi Fructose to see more.
#2: Artist Alex Soth Brings his Photos of American Life Across the Pond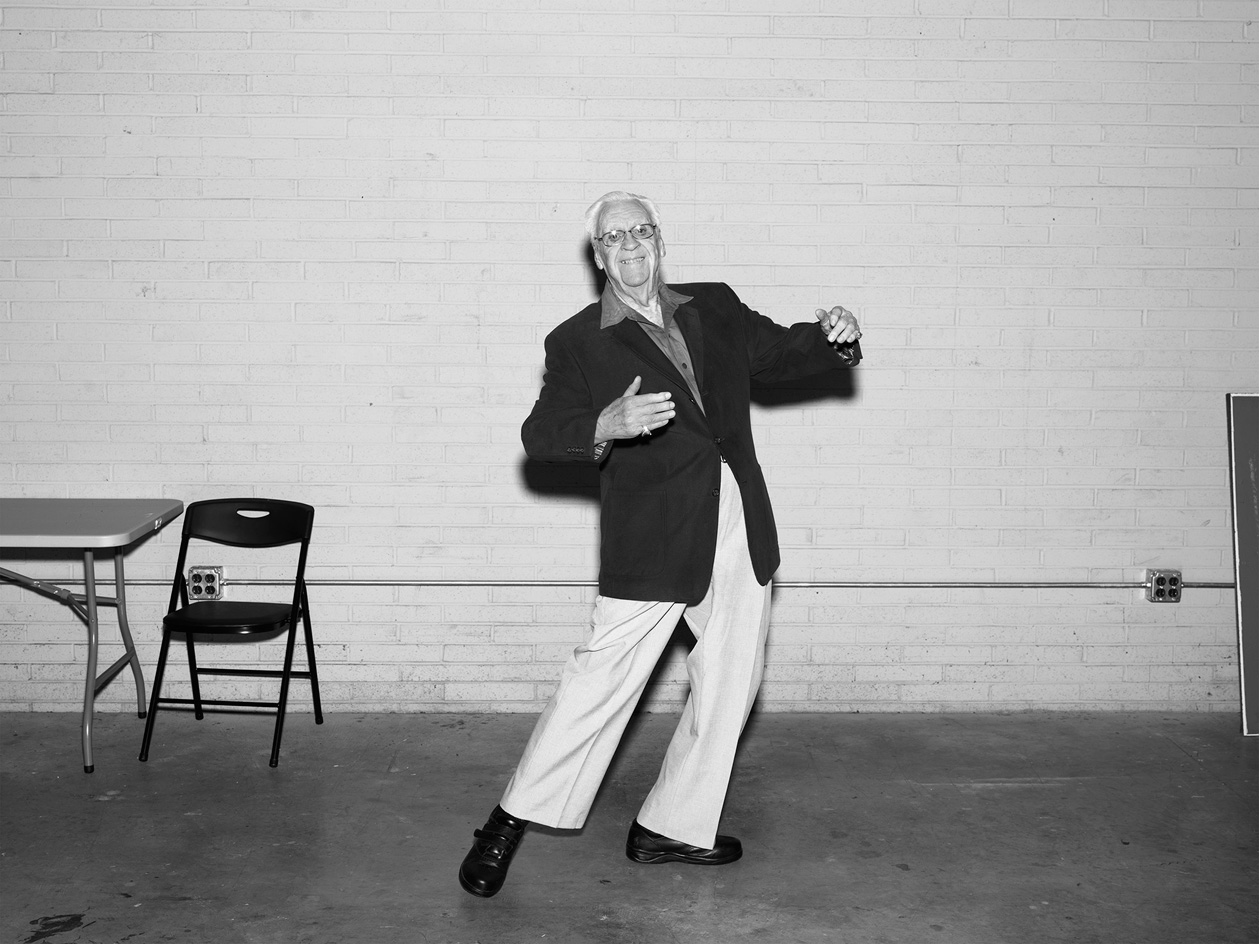 "Bil. Sandusky, Ohio, 2014" by Alex Soth, from his "Songbook" published the same year
Contemporary photographer Alex Soth is acclaimed for his depictions of Middle American life. Hailing from Minneapolis, Minnesota, Soth immerses himself into unseen landscapes, capturing nostalgic images that feel from a different era. Soth's work has been exhibited in prestigious galleries throughout the world, and in 2013 he was one of the distinguished judges of Saatchi Art's World Wide Wall series of online exhibitions.
Held at the UK Science Museum's Media Space gallery, Soth's first solo exhibition culls works from multiple projects into a single sweeping display. Entitled "Gathered Leaves," the works are a stunning documentary of America's social landscape – it's pleasure, sadness, pride, and more.
Read Wallpaper's review of "Gathered Leaves," on display though March 2016.
#3: Your Definitive Guide to the UK's Artists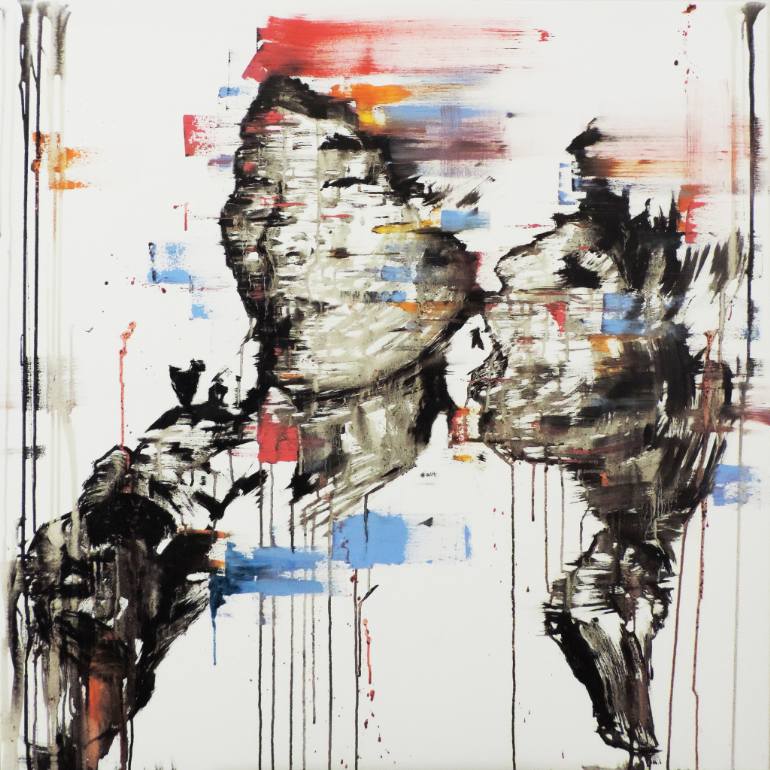 "Rave/One of Us" by Radan Cicen, an artist included in our spotlight on the UK
Frieze week is underway in London, an annual week-long event bursting with openings, cocktail parties, panel discussions, and more. Now in its 13th year, the fair takes place every October in London's Regent's Park, attracting the participation of over 170 galleries showing work by contemporary artists, scattered throughout a giant tent.
As London is runneth over with artists and art enthusiasts, our curators have rounded up work from some of the UK's most exciting artists. Explore them all here.
#4: Modernism Made Easy
The #1 key to minimalism is to de-clutter, Hayley says
If the motto "less is more" resonates with you, our latest how-to is for you. Hayley Miner, Saatchi Art's resident design pro, has laid out 5 easy steps to achieve that modern minimalist look. Centered on a clean, elegant aesthetic, modern minimalism entails stripping down to a few well-curated basic pieces for each room – as simple as a bed, rug, lighting fixture, etc.
With Hayley's easy steps, you'll be on your way to a clutter-free life in no time.
#5: See Portraits of Iconic Figures of the Twentieth Centuries in New Exhibit
"Dalí Atomicus" a 1948 Philippe Halsman portrait of Dalí, a longtime friend and collaborator. 
"Every face I see seems to hide and sometimes, fleetingly, to reveal the mystery of another human being… Capturing this revelation became the goal and passion of my life."

—Philippe Halsman
Latvian photographer Philippe Halsman produced an impressive oeuvre during his lifetime, capturing recognizable portraits of some of the century's most iconic figures. He was a pioneer in what he called "jumpology," exploring the vulnerability of his subjects once suspended midair. The above image of Dalí took 28 attempts to successfully realize.
Over 300 of Halsman's photographs will be on display October 20th through January 2016 at Paris' Jeu de Paume. Alongside his jumpology photos will be portraits of Marilyn Monroe, Hitchcock, and more.
Explore more of Halsman's portraits.
#6: Classic Paintings Combined with Modern Brands
Modern brands meet their classical painting match in this series
Brand logos have become an everyday part of life, assimilated into our daily landscape to the point where we don't pay them much mind. This brilliantly cheeky new series by Eisen Bernardo shocks the viewer by re-creating popular logos with paintings that emulate a parallel visual component.
Bernardo's combinations are a compelling exploration of art and consumerism, questioning the where one line ends and the other begins. Head to Bored Panda to see more.
#7: Meaningful Photography Series Deconstructs the Language of Advertisements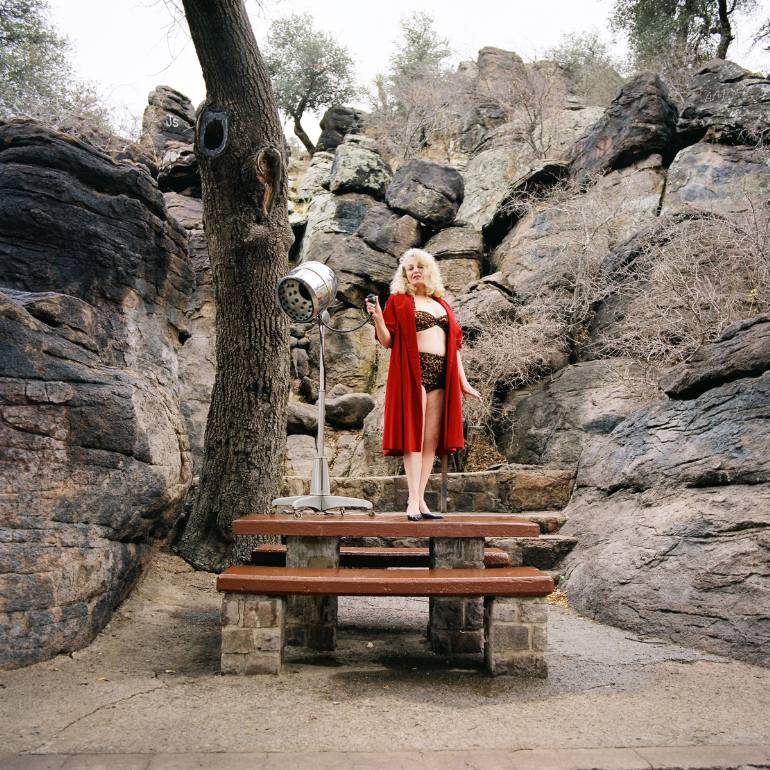 "Bologna Sandwich, Feminism, Candy Cigarettes, Victoria's Secret, Raunch Culture" by Denise Prince, part of her photographic series Things I Never Told You
The language expressed through advertisements and commercial images often leads to a troubling set of conventions. Austin-based photographer Denise Prince drew from this for her series "Things I Never Told You," which uses symbols and landscape to convey a message. We asked Denise to explain this approach in her own words, stating
It's as if I've attempted to mix the symbols in an advertisement so that it's clear what's being presented are symbols, distinct from the way life is experienced. Hopefully, the effect is pleasing, like opening a novel to a random page and wondering what's gotten us to this point.
Read our exclusive interview with Denise to learn more about her photographic series.
What art happenings are on your radar this week?