7 Things To Know This Week In Art
Our recap of what's happening this week at Saatchi Art, online, and around the world.
#1: Los Angeles Welcomes The Broad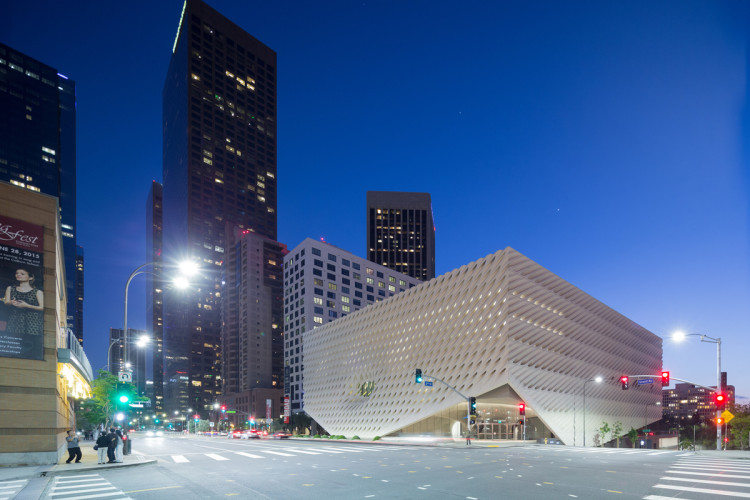 Situated on the corner of Grand and 2nd Ave in Downtown Los Angeles, The Broad is now open for visitors [thebroad.org]
L.A.'s newest resident is here! Named for entrepreneur and philanthropist Eli Broad and his wife Edythe, who funded the $140M building, the museum opened its doors to the public last weekend. Inside the lattice exterior lives an impressive 2,000-piece permanent collection of post-war and contemporary art, including works by Jeff Koons, Ed Ruscha, Andy Warhol, Roy Lichtenstein, Yayoi Kusama, and more.
The Broad (pronounced like "road") was designed by architects Diller Scofidio + Renfro, who planned the honeycomb design to contrast with the mirrored exoskeleton of the nearby Walt Disney Music Concert Hall. General admission to the museum is free to all, but reserve quickly—spots are a hot commodity as residents are abuzz with their newest favorite museum.
Learn more about The Broad opening and reserve your tickets now.
#2: Happy Birthday, Rothko!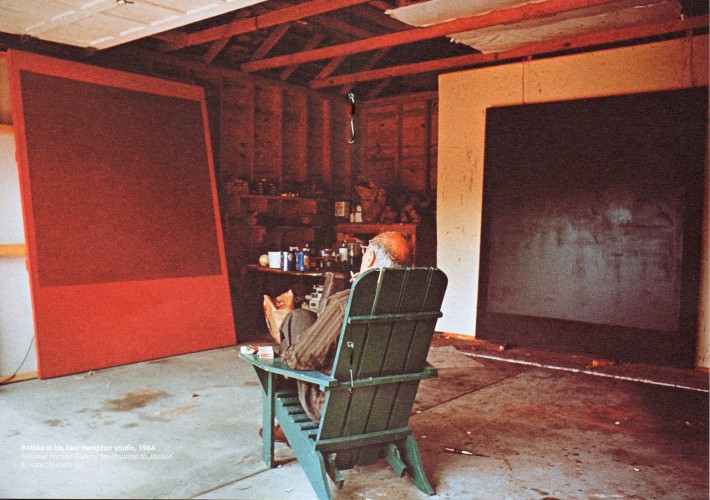 Mark Rothko in his studio in East Hampton, 1964 [Crashingly Beautiful]
I do not believe that there was ever a question of being abstract or representational. It is really a matter of ending this silence and solitude, of breathing, and stretching one's arms again transcendental experiences became possible. 

—Mark Rothko
This week we celebrated the birthday of Mark Rothko, beloved Russian-American painter who implored people to form connections with his work and find within it common human experience. His abstract works are full of energy, layering paint coats and colors to create an effect both dramatic yet subdued.
Rothko's paintings drew acclaim during his lifetime and after, today selling at auction for upwards of $46M. Our curators have selected works that echo Rothko's classic Multiforms and color fields. Check them all out here.
#3: Fifty Shades of Fall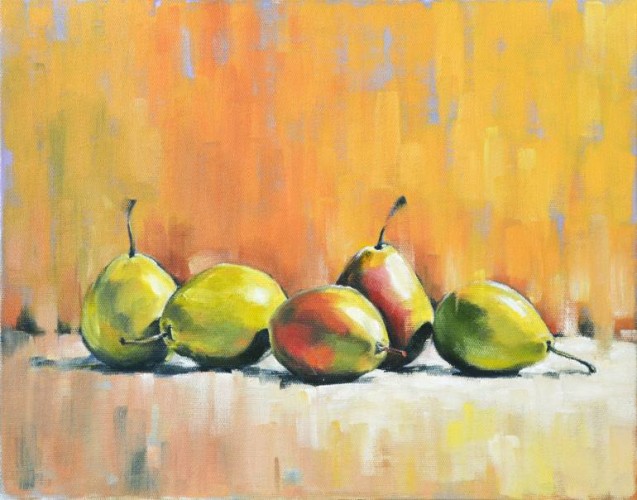 This still life painting entitled "Five Pears" by Viacheslav Rogin is featured in our collection of Fall works
As the Western Hemisphere ushered in fall last Wednesday, we've taken a fresh look at the season's best offering. Our Associate Curator Jessica McQueen looked to the lush colors affiliated with fall, drawing inspiration from the changing leaves and golden light. Radiant golds, deep reds, and those in between comprise the fifty shades of fall.
Enjoy the luminous colors of fall from wherever you are. 
#4: Artist's Project Aims to Bring Bouquets to Unforeseen Locations
"In Bloom #2 Dagat and Bulaklak" is Azuma Makoto's newest bizarre bouquet [Design Bloom]
Artist Azuma Makoto has set out to place floral bouquets into strange, unexpected places—in giant ice cubes, abandoned warehouses, and even space. The result is usually surreal and always stunning.
For his latest feat, Makoto placed 10,000 red heliconia flowers and 100 banana leaves arranged into a raft-like bouquet into the Hinoba-an Sea, a municipality of the Philippines. The making of this "In Bloom" project was documented and condensed into a short video that you can watch here.
Follow Saatchi Art on Twitter and Facebook to stay up on eye-catching works from all over the world.
#5: Making the Most of Your Space with Art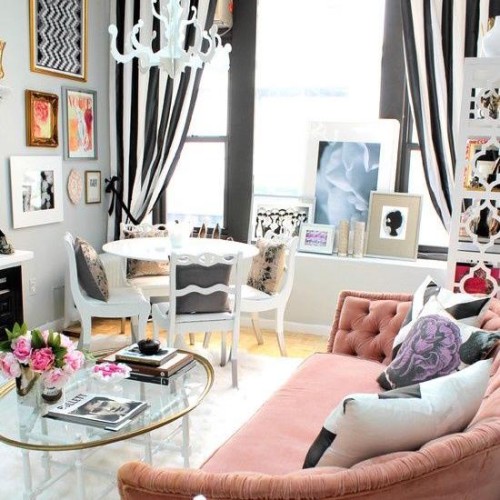 Windowsills are a great place to display art that doesn't fit on the walls [Brit + Co]
Is your ever-expanding art collection outgrowing your cozy apartment space?  If you love collecting art, but find it difficult to effectively display it all— we've got some ideas for you. As wall space becomes limited, every nook and cranny becomes fair game.
Our design hack expert Daryl Gammons-Jones has culled a selection of easy ideas, great for any home. Whether you're layering artworks, creating salon walls, or hanging works in windowsills and doorways, overlooked spaces in no time become the most exciting part of your home.
Discover all of the great ideas for using overlooked spaces to display your art.
#6: Artist Blends Figures into Their Environments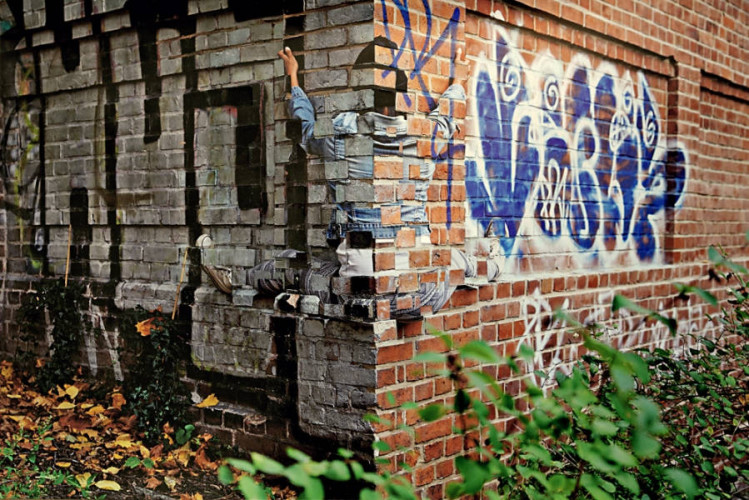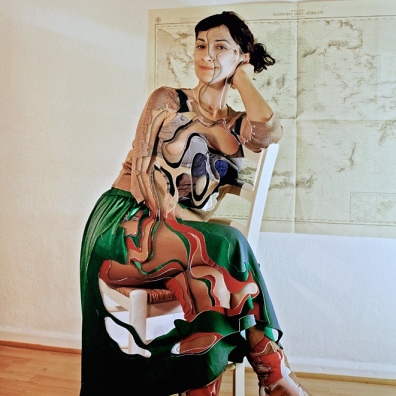 Multiple images comprise Michel Lamoller's photographic series [Hi Fructose]
"Tautochronos" is a series by Berlin-based photographer Michel Lamoller that explores our perceptions of our surroundings. Lamoller takes multiple images of the same area, exposing subtle differences that form from moment to moment, before cutting and collaging bits and pieces into one image. The result captures a sense of harmonious movement among his subjects.
See more of Tautochronos on Hi Fructose.
#7: Malibu Mag and Saatchi Art Team Up for a Good Cause
"BB2," limited edition photo by Dean West
Need weekend plans? Look no further. This Saturday night we're teaming up with Malibu Magazine for a special exhibition benefitting THERAsurf, a non-profit organization dedicated to working with special needs children to experience the healing nature of the ocean and surfing. The reception will be held from 6-9pm at Helms Bakery District, located at 8745 W. Washington Blvd in Los Angeles.
In addition to being fittingly held at our current "California Girls" exhibition, the evening will feature farm-fresh appetizers from Jennifer Naylor and refreshments from local favorites House Beer, Héritage Fine Wines, and the Boisset Collection. Plus, 10% of proceeds from artwork sold at the exhibition and the online exhibition will be donated to THERAsurf!
The benefit reception is free and open to all—we'd love to have you! Kindly respond to RSVP@MalibuMag.com
If you can't make it, check out this special selection of works our Chief Curator Rebecca Wilson has selected for the occasion.
What art happenings are on your radar this week?