8 Things To Know This Week In Art
#1: Winston Chmielinski Reprises An Early Portrait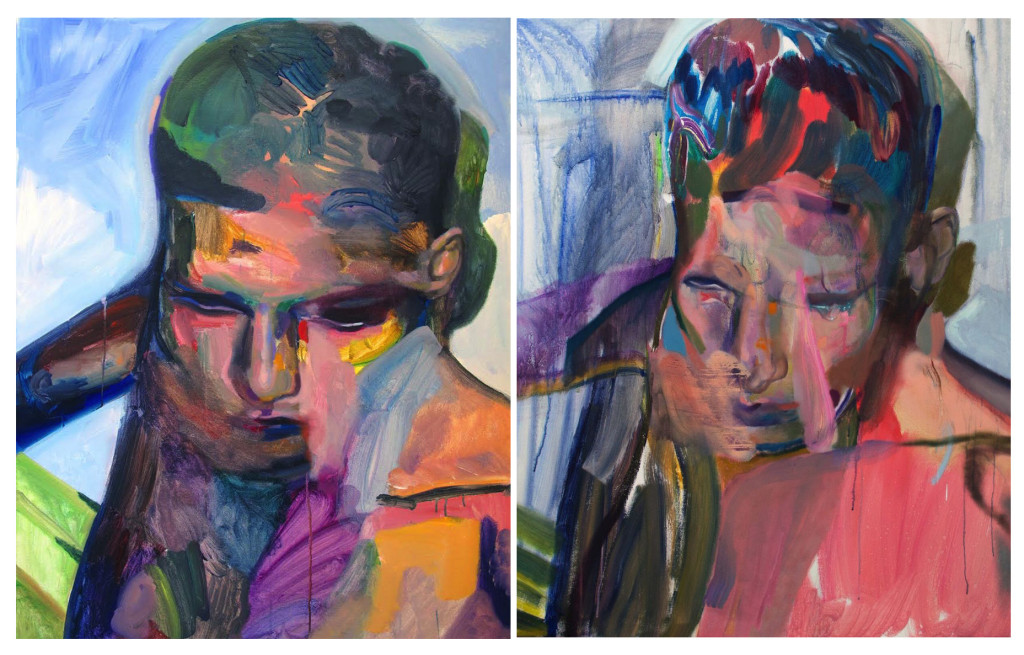 Winston Chmielinski's original "Portrait 12" on the left versus "What My Hand Remembered and What It Had Yet To Learn"
Featured in our latest collection of new works, hand-selected each week by Rebecca Wilson, Winston Chmielinksi repainted a portrait he originally created four years earlier, showing the effects of time and the evolution of his technique. In his words:
Four years ago I painted someone who has since grown up, just like me, a little bit skinnier in the face and harder on the skin. I asked him to come over again and pose just like he had for the original 'Portrait 12.' His patience in this kept my hand from going completely off course. It remembered where it had gone before and stayed clear away. Both of us are working to break patterns.
See a side by side comparison above, and check out all of our New This Week collections.
#2: Wallpaper Makes A Comeback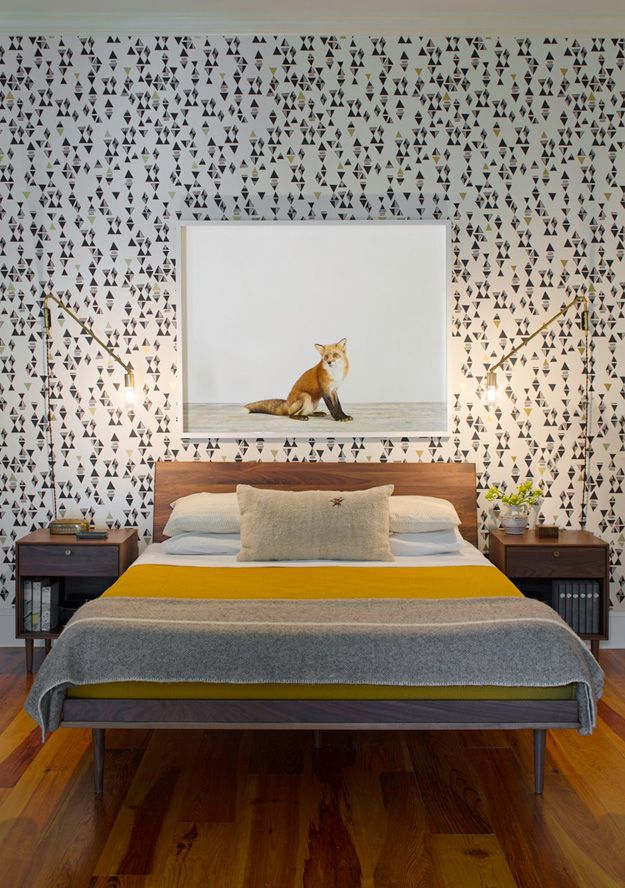 Lively wallpaper makes the art on this wall pop [image via Design to Inspire]
If you thought wallpaper was a thing of the past, it might be time to reconsider. Zillow Digs' home design experts recently named wallpaper's return as one of the Top 5 Home Design Trends for 2015. If you're not sure how to incorporate wallpaper into your home, allow us to help – read our top 10 tips on how to combine wallpaper and art here.
#3. Art In Motion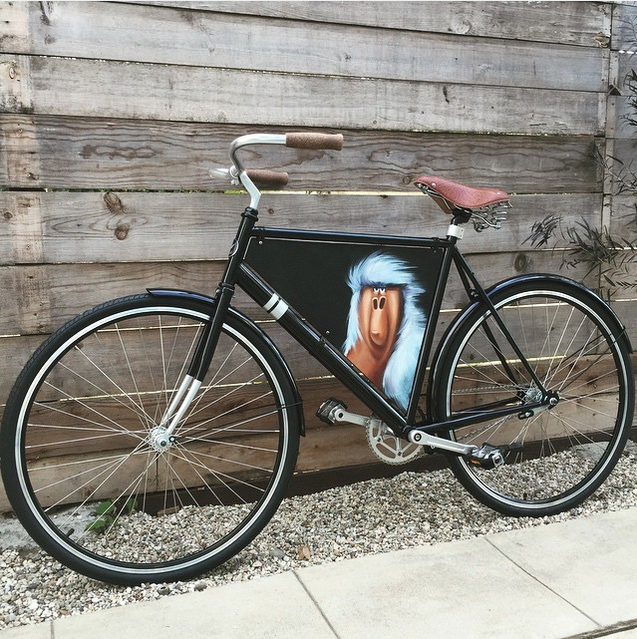 Isabelle Alford-Lago's "Art Bike" [image via Isabelle's Instagram]
In collaboration with Solé Bicycles, Saatchi Art's Isabelle Alford-Lago created a special art bike, featuring one of her signature gorillas. The bike was on view during Venice Art Crawl, alongside more new original works by Isabelle.
We're no strangers to Isabelle's lovable creatures — watch as she installs "Martin" onto the walls of our L.A. headquarters.
Grab one of Isabelle's gorillas for yourself!
#4: The Saatchi Art App Across The World
The Saatchi Art App for iPad and iPhone
Big news—since its release earlier this year, the Saatchi Art app has been downloaded in 93 countries! Special shoutout to the one person in Angola. The Saatchi Art App makes it easier than ever to buy and sell art, placing a global art community into the palm of your hand.
Don't have the app yet? Download it for free here and start finding art and artists to love from all over the world.
#5:  Fall In Love With Underwater Photography
This clip from ABC's The Bachelorette features artist and underwater photographer Gisele Lubsen. 
Recently featured as Artist of the Day on Saatchi Art, Gisele Lubsen's artistic and otherworldly underwater photos of etherial beings have hit the small screen. Her keen eye for creation was implored by primetime favorite The Bachelorette, to photograph the budding romance between bachelorette Kaitlyn Bristowe and one of her suitors.
Gisele's conceptual underwater photos are available at Saatchi Art. Discover them all here.
#6: Ira Svobodova's L.A. Solo Show
Works by Ira Sodobova on view at Carl E. Smith gallery in Los Angeles (sleeping dog not included)
Papercut, Ira Sodobová's newest body of works, consists of acrylic painting on linen canvases. According to WhiteWalls, Ira drew inspiration from late ninteenth century Czech composer Antonin Dvorak, avante-garde architecture, and constructivism for these works. If you're in Los Angeles, be sure to see them in person at Carl E. Smith gallery, on display through June 27th.
Ira was selected by our chief curator Rebecca Wilson as an artist to invest in, a feature that highlights emerging artists from all over the world showing particular promise. See Ira's work on Saatchi Art and discover all of our artists to invest in.
#7: "Poor Art Collector" Shares 10 Exclusive Tips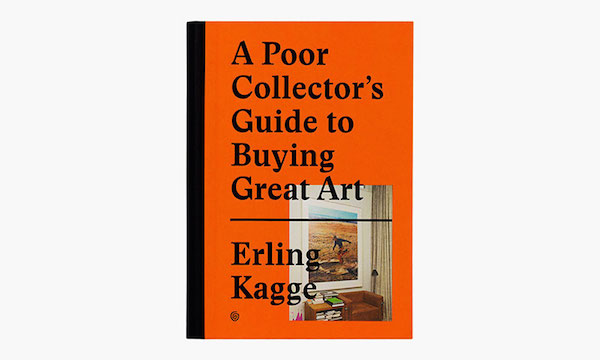 Erling Kagge shares his 24 secrets in a newly published guide to buying art [image via ArtNet]
Norwegian art collector and all around man of the world Erling Kagge divulges how he built his impressive art collection, reports ArtNet News. Erling is certainly qualified when it comes to buying art; he boasts a personal art collection that includes Raymond Pettibon, Richard Prince, and Urs Fisher. Some of his tips include immersing yourself in art and being aware of the buzz surrounding artists – being an early bird and buying early in an artist's career pays off.
Lucky for you, we can help! Our Invest In Art series is aimed at helping you discover tomorrow's art stars on the rise, giving you exclusive access to affordable art that one day might be your lucky investment. Plus, work with our expert art advisors in helping you select a piece that fits your needs, budget, and taste – free of cost.
#8. Artist Suspends Bonsai Tree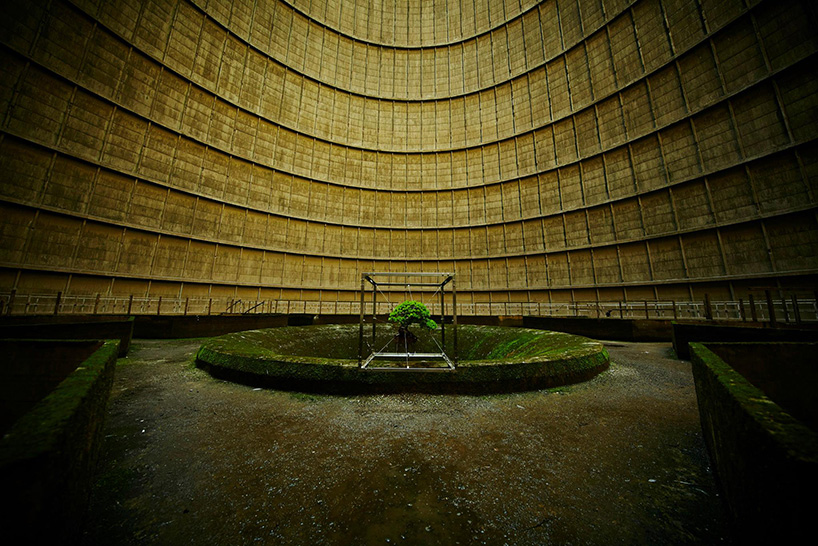 A custom built cage, cords, and metalic tethers suspends this bonsai above the floor [image via Design Boom]
Nature and architecture intersect in Azuma Makoto's bonsai tree, installed in an abandoned IM power plant in Charleroi, Belgium.
Love this work? Follow along on Facebook and Instagram for more spectacular works featured weekly!