7 Things To Know This Week In Art
Our recap of what's happening this week at Saatchi Art, online, and around the world.
#1: Discovering Art Just Got Easier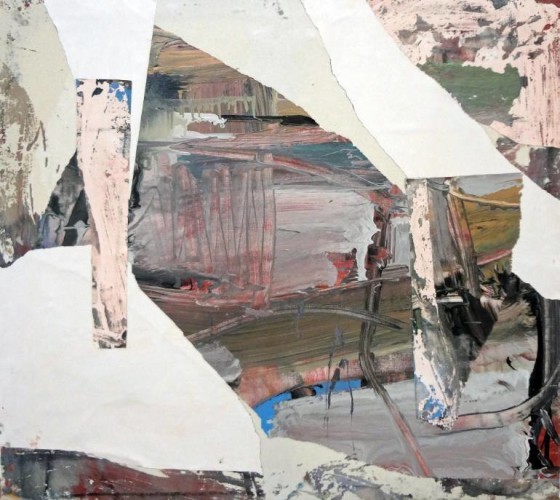 "Undertow" by Matthew Dibble, featured in Rebecca Wilson's latest New This Week collection, featuring new work on Saatchi Art 
Navigating the art scene can be tricky; with a profusion of galleries, art fairs, and exhibitions, it's hard to nail down what you really love. Luckily, a number of curators and art advisors are out there to help you navigate the process of finding great art.
When The Wall Street Journal's Anne Kadet turned to the experts to choose new artwork for her bedroom, she looked to Saatchi Art's chief curator and VP of Art Advisory, Rebecca Wilson, whose tailored art recommendations stood out amongst others proffered. As Anne later recalled, "I found myself scrolling through the selection yelling, 'Oh man, I love this stuff!' and 'That's so great!'" Head to The Wall Street Journal to get the full story. 
Want to work with your own complimentary art advisor? Drop us a line!
#2: Saatchi Art teams up with The Jealous Curator to present 'California Girls' September 22-29 in L.A.
Stephanie Vovas is among the artists included in California Girls, a new exhibition curated by The Jealous Curator 
Saatchi Art is thrilled to present California Girls, a new show featuring six Los Angeles-based artists: Ophelia Chong, Kelly Puissegur, Laurie Raskin, Jill Sykes, Erin Tengquist, and Stephanie Vovas. Curated by The Jealous Curator, the exhibition boasts new works that Danielle Krysa, founder of beloved art blog The Jealous Curator, describes as "feminine, strong, and just a little bit sexy."
If you're in Los Angeles, come by the opening reception on Thursday, September 24th from 6-9pm to see all of the great works and to meet The Jealous Curator herself. If you can't make it, the show will be on view at Helms Bakery District through September 29th and, as always, is available online for your viewing pleasure.
RSVP for the opening reception —free and open to all.
#3: Meet Some of Berlin's Hottest Emerging Artists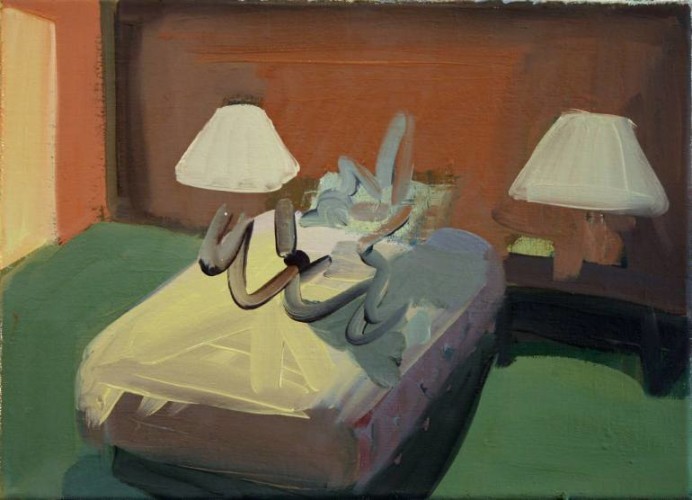 "Room" by Berlin's Ofir Dor
It's art week in Berlin! Spanning a five day period from September 15th to 20th, the city will host exhibitions, openings, art talks, performances,  screenings, and a contemporary art fair, attracting art lovers from all over the world.
This year, abc—Berlin's contemporary art fair—has attracted participation from 100 galleries, in addition to offering a series of free panel discussions.
For those who can't make it to Berlin, but covet the chance to explore the Berlin art scene—we've got you covered. Saatchi Art Chief Curator Rebecca Wilson has hand-selected a fresh crop of emerging artists working in Berlin, all of whom are producing exciting work.
Discover your new favorite Berlin artist with our Spotlight on Berlin collection.
#4: Inflatable Installations Become What You Make Them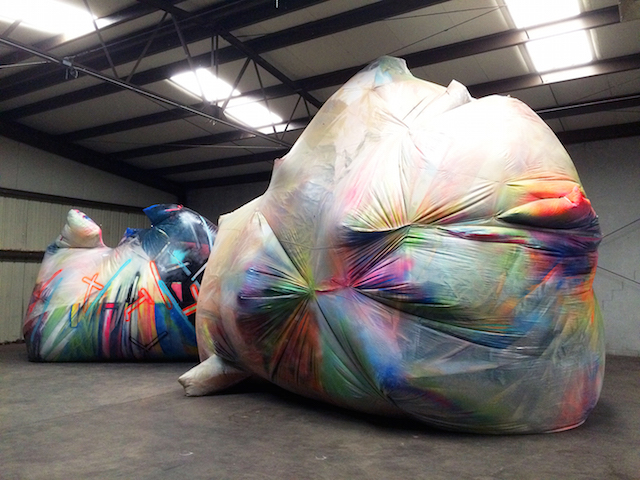 Claire Ashley's giant inflatables challenge what you know about contained air [Hyperallergic]
Claire Ashley's sculptural installations are more than just balloons. They're visceral, vibrant, and conceptual—what is otherwise bagged air is given a new meaning, transformed into strange creatures both malleable and open to interpretation. In describing her work to Hyperallergic, Ashley states:
I am interested in creating democratic access to my work by utilizing a deliberately egalitarian and generous collection of humorous, visceral, and empathetic connections between the viewer and the object (bounce houses, cartoons, bright color, forms that people want to hug), and formal entry points for multiple communities to engage with the work (desire to make a seriously beautiful surface through abstract painting and an intriguingly complex form through monumental sculpture).
Her latest offering at Detroit's Youngworld features a room packed with her signature multi-colored inflatables, inviting visitors to indulge in their childish impulses.
Follow Saatchi Art on Twitter and Facebook to stay up on eye-catching works from all over the world.
#5: Workshop Teaches Street Art to an Older Generation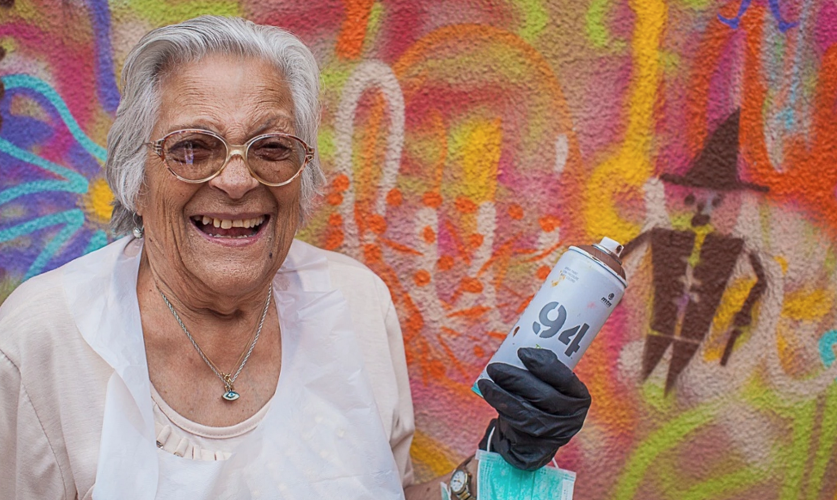 90-year-old Isaura Santos Costa proudly wields her spray paint can [The Guardian]
This week, The Guardian introduced us to what they've christened the "graffiti grannies of Lisbon"— a group of octo- and nonagenarian women who took their first stab at being street artists.
As part of Lata65's programming for seniors throughout Portugal, this workshop first taught participants a brief history of graffiti and the ethos behind the subversive practice before diving into the nitty gritty of making street art. Rather than taking to the streets, the women painted walls offered by Lisbon city council's Galeria de Arte Urbana, a program that provides legal walls for street artists to use.
This story warms our hearts.
Meet all of the graffiti grannies.
#6: #AskACurator Day Humanizes the Figures Behind the Art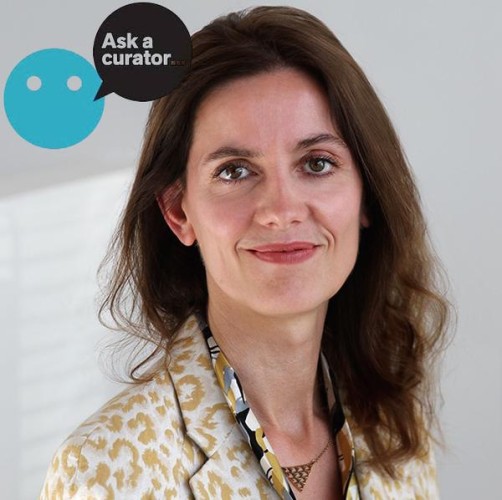 Rebecca Wilson, Chief Curator and VP, Art Advisory at Saatchi Art, answers your burning art questions
Wednesday, September 16th was #AskACurator Day on Twitter, during which curators all over the world were standing by to answer questions submitted via Twitter. Saatchi Art's own Rebecca Wilson was among them, offering her advice to emerging artists on how to spread the word about their art, what she looks for in an artist, how to be a successful seller on Saatchi Art, and more. Rebecca cleared up once and for all that she's not a robot, but a real human!
If you weren't able to tune in, no sweat! We've got the entire recap here.
#7: A Special Collection of TV-Inspired Art for the Emmys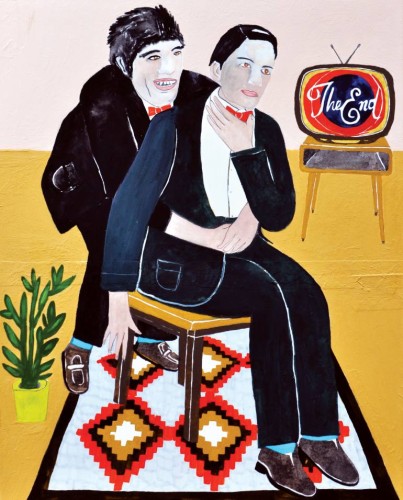 "When Dr. Jekyll Choked on a Pork Chop" by Kelly Puissegur, part of our collection of art inspired by Television
Tuning in to this year's Primetime Emmys? Airing on Sunday, September 20th, the Emmy Awards are given out annually to American television's best and brightest, honored with a proper ceremony that is, of course, televised.
To go along with this year's festivities, we've got a fun collection of works immortalizing America's true pastime—television.
Explore our collection of TV-inspired artwork.
What art happenings are on your radar this week?