6 Things To Know This Week In Art
Our recap of what's happening this week at Saatchi Art, online, and around the world.
#1: Visit the Canadian Countryside with Claire Desjardins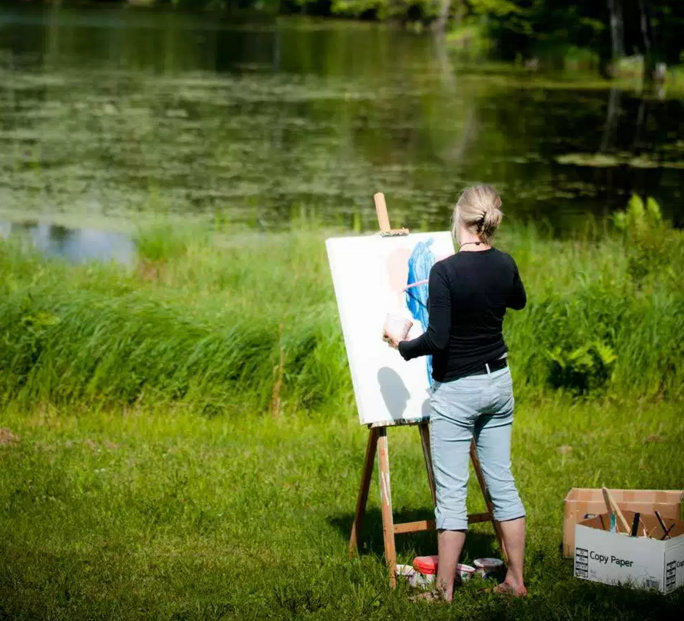 (Image: We're proud to call Laurentians, Canada-based artist Claire Desjardins one of our own, here seen painting en plein air [Ottawa Citizen])
Saatchi Art artist Claire Desjardins was featured in the Ottawa Citizen this week, delving into her artistic process. Ahead of her forthcoming exhibition at Wallspace Gallery, Claire shares how she got strarted with art, and how it became her fulltime career.
"Each painting represents a page in my own personal diary. There are things I can't say so I paint them," she tells the Ottawa Citizen. In the five years since Claire has devoted herself to her art, she's garnered a large following, inked a deal with U.S. retailer Anthropologie, and become a best selling artist on Saatchi Art. Check our her portfolio to see more works, and visit here to read her profile in the Ottawa Citizen,
#2: Take In the Arctic Landscape through Geometric Shapes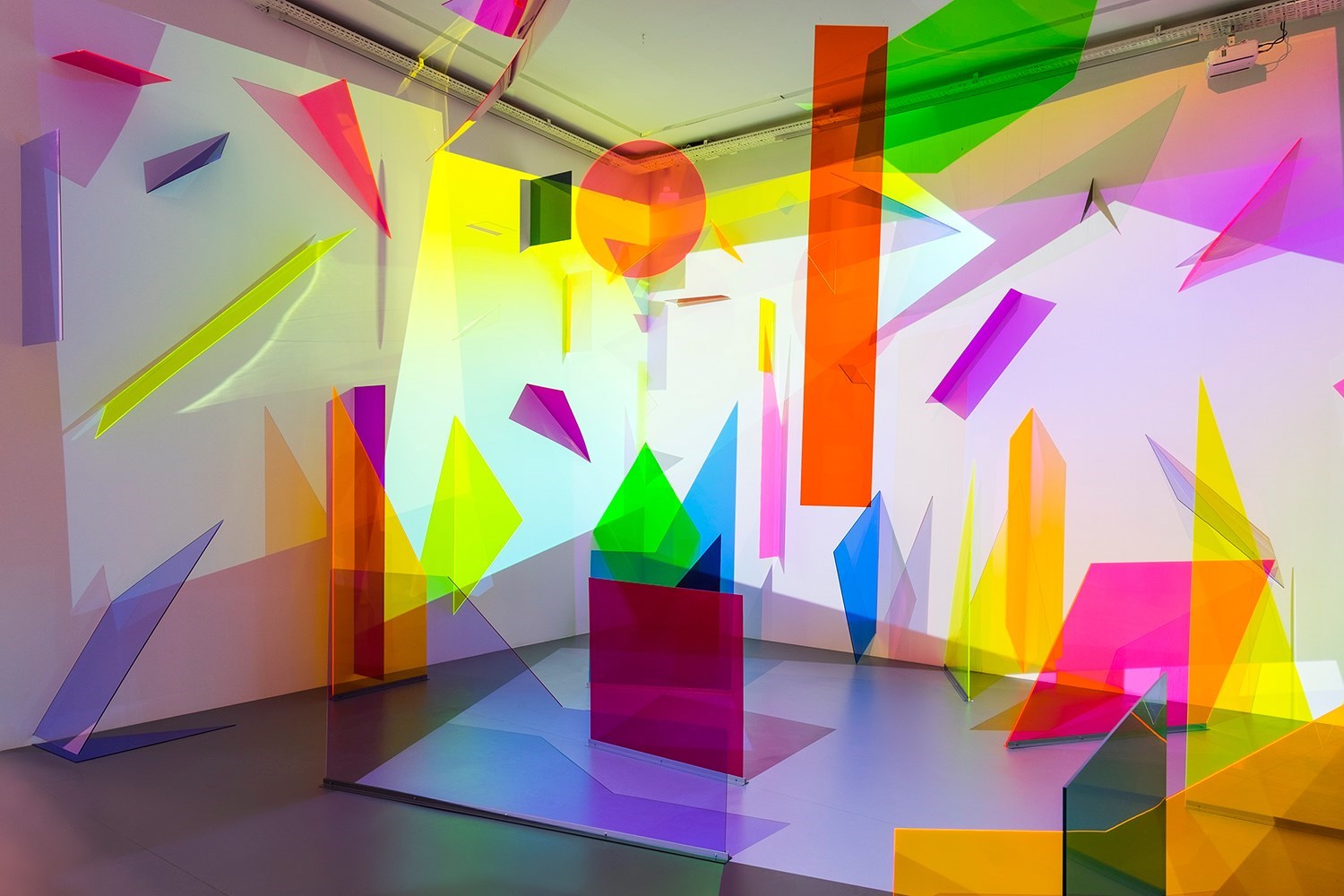 (Image: "Plexiberg" is part of Flow Through, Bahar Yürükoğlu's new installation inspired by the landscape of the Arctic Circle [AnOther])
The Arctic landscape gets conceptual art-ified in this new exhibition at Istanbul's gallery Arter. Artist Bahar Yürükoğlu was inspired to create the works after a couple of visits to the Arctic, disconnected from the internet and submerged in the serenity.
Flow Through features photographs, more physical sculptural work, a 13-minute video piece, and even a soundtrack of ice melting that permeates the space. The exhibition is open through May 15th in Istanbul.
#3: Computer Paints a New Rembrandt
(Image: The old master gets recreated by new technology [BBC])
One team of technologists spent two years developing a process that would understand Rembrandt's painterly style, and then use the information to create a new one. Multiple works by the old master were analyzed by the computer, collecting data on each particularity and nuance unique to the artist. These findings were then understood by "machine-learning algorithms" that would then produce a brand new portrait, reports the BBC.
The portrait was also 3D printed, giving it the texture and feel of a painting, again based on how Rembrandt applied paint. Plans are being made to display this new portrait to the public, released at a later date.
#4: The Rise of Southeast Asian Art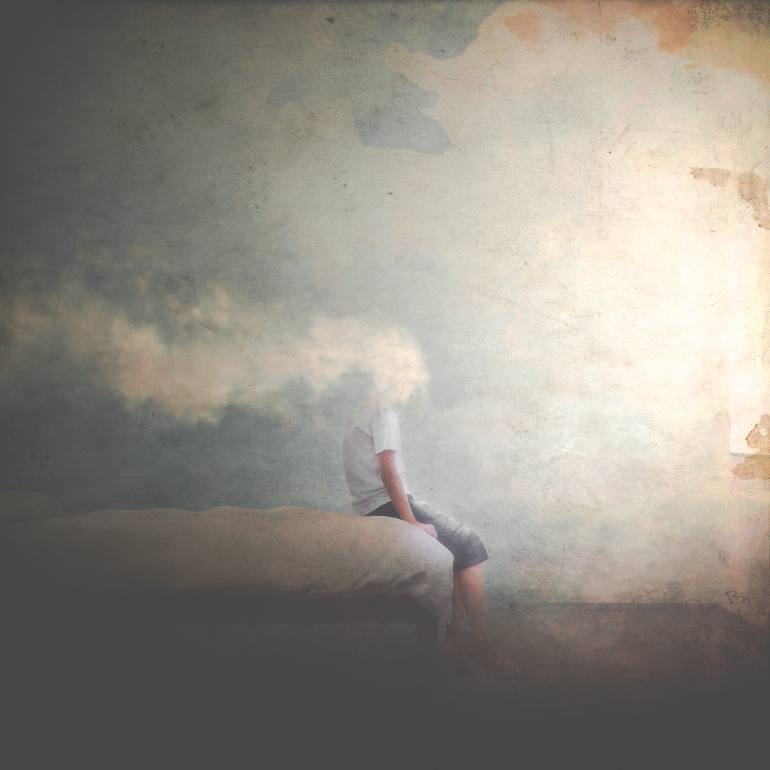 (Image: Philippians-based artist Michael Vincent Manalo digitally manipulates photographs, evoking the surreality of memories)
This week on Canvas, we highlight a trend in art focused on Southeast Asia. Recently seeing a 20-30% growth in prices, Southeast Asian art rises concurrently with the increased affluence of the reigon. The range and high caliber of the work is a huge factor as well, offering high quality work showing great promise.
Read more about this trend, and selected works to invest in now.
#5: All 20 Nominees Will Get a Turn in Kevin Bradley's Political Poster Series
(Image: Donald Trump's feature in "The Shit Show" by Kevin Bradley)
"I try to find the humor and absurdity in all of this without it being too harsh and bleak," Kevin Bradley told the Huffington Post this week, discussing his latest poster series satirizing the 2016 elections. Entitled The Clown Car Series, the original 17 Republican candidates and 5 Democratic will each have a dedicated poster, remarking as a whole on the "Decline of the Western Civilization" in Kevin's eyes.
The posters are limited to 100 editions each, crafted from Kevin's hand-printed letterpress, which utilizes carved woodblocks and moveable letterpress type, out of his Church of Type storefront in Santa Monica. Each of the posters will be avaiable for purchase on Saatchi Art – so don't miss out.
#6: Schiele Watercolors Returned to Rightful Owner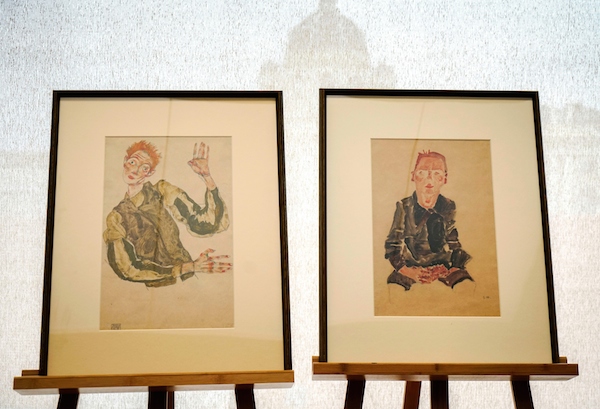 (Image: Two original Egon Schiele watercolors will be returned to Eva Zirkl after she campaigned for 20 years [Artnet])
A compromise was reached this week involving the Vienna's Leopold Museum and Eva Zirkl, who've been battling over theownership of Schiele watercolors. Schiele's works were deemed as degenerate under the Nazi regime, and thus suffered lootings that took the works from their original owners. The museum houses the largest collection of Schiele's work and have kept the 5 watercolors in question for years.
Eva Zirkl is the descendant of art dealer Karl Maylaender who owned the works at the time of the looting, and was killed during the war. After a court battle, two of the five works will be returned to Eva.
What art happenings are on your radar this week?