4 Contemporary Irish Artists You Need to Know
Celebrate St. Patrick's Day today by getting to know some of Ireland's most promising contemporary artists… Visit Saatchi Art's new Spotlight on Ireland collection to find your new personal favorite now, or learn a bit more about these 4 Irish artists we have our eye on:
1. Anna Matykiewicz
Fans of stylish figurative artworks and devotees of vivid color are certain to love the expressive graphic portraits of Anna Matykiewicz. A native of Poland, Matykiewicz creates her paintings using a mix of materials and techniques. Her popular artwork has been shown in multiple exhibitions in Dublin and Los Angeles, and is currently featured in the new Saatchi Art Spring 2017 Catalog. Discover more of Anna's artwork now…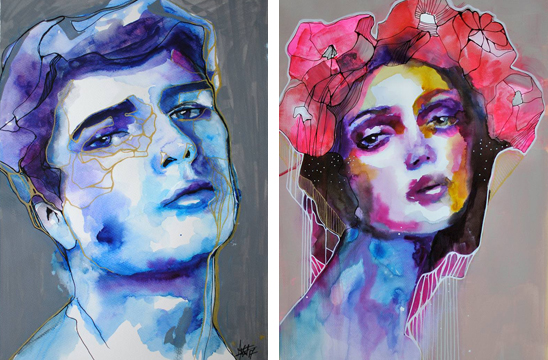 (Image: L: Bluegrey II and R: Another Spring, modern figurative portraits painted by Saatchi Art artist Anna Matykiewicz)
2. Fintan Whelan
If you're looking for elegantly memorable statement paintings, definitely get to know the luxurious modern abstracts of Saatchi Art artist Fintan Whelan.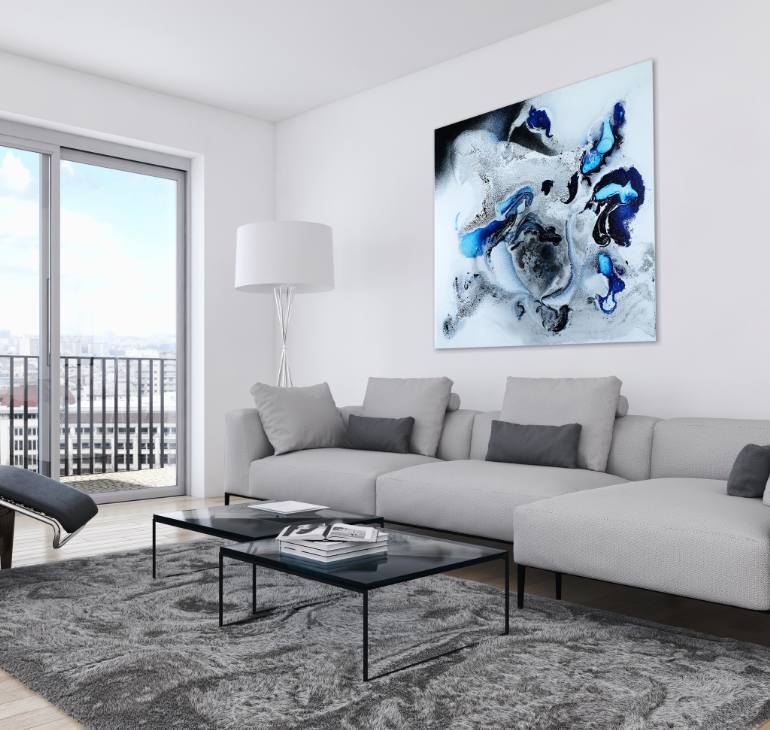 (Image: Fragile Skies, an original abstract painting by Saatchi Art artist FINTAN WHELAN)
The artist explains his process as:
"…searching to find what responds to my inner sense of how colours, light and dark, compete – tensions release, conflict and resolution – an echo of life – its journey of holding back and letting go – paying attention to the tiniest detail and seeing the broader picture at the same time."
Whelan's flowing organic forms in tranquil blues, grays and greens would be right at home in a beach house, contemporary living room, or office… an asset to any space where you wanted to provide a striking focal point for contemplation. Visit Fintan's portfolio to see more of his paintings now.
3. Ann Marie Webb
Irish artist Ann Marie Webb graduated with an MFA in Painting from the National College of Art and Design in Dublin a mere 3 years ago, and her artwork has already made waves in the UK and beyond.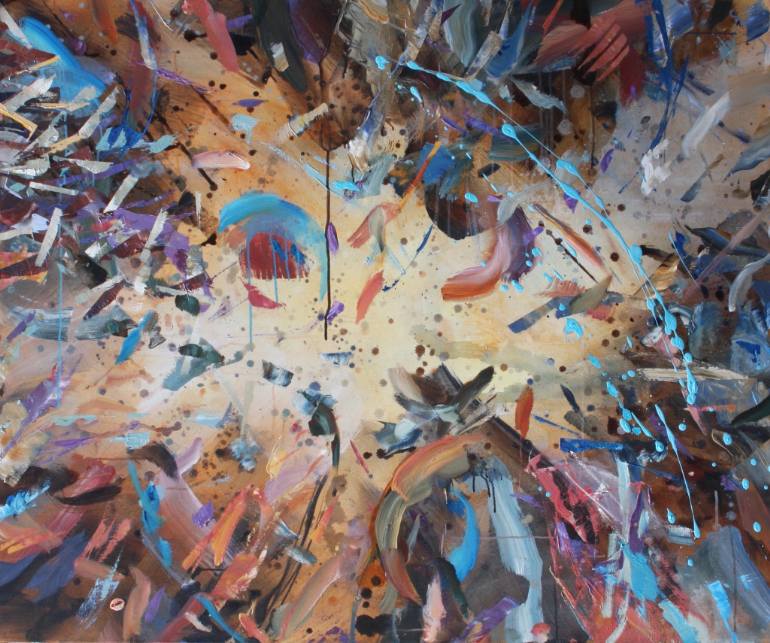 (Image: Silver Urchin, an oversized contemporary abstract artwork by Saatchi Art artist Ann Marie Webb)
Webb received the Peter O'Kane award from the Royal Dublin Society and was in the running for Talbot Gallery's Most Promising Graduate Award. Her energetic gestural abstract paintings also grabbed the attention of our Chief Curator, who selected Webb for inclusion in Saatchi Art's exclusive Invest in Art feature in 2015. Explore more of Ann Marie's artworks today…
4. Andrei Varga
Originally from Romania, Andrei Varga is a contemporary figurative painter who was initially drawn to Dublin by his love of Francis Bacon. He takes a spontaneous approach to painting, creating his expressively layered portraits in oils. Varga was profiled in Saatchi Art's One to Watch series. His 'Unsaved Memory' series explores "…time and the way it leaves prints in our memory," and "the way that human memory plays with time." You can take in more of Andrei's artworks on his portfolio page.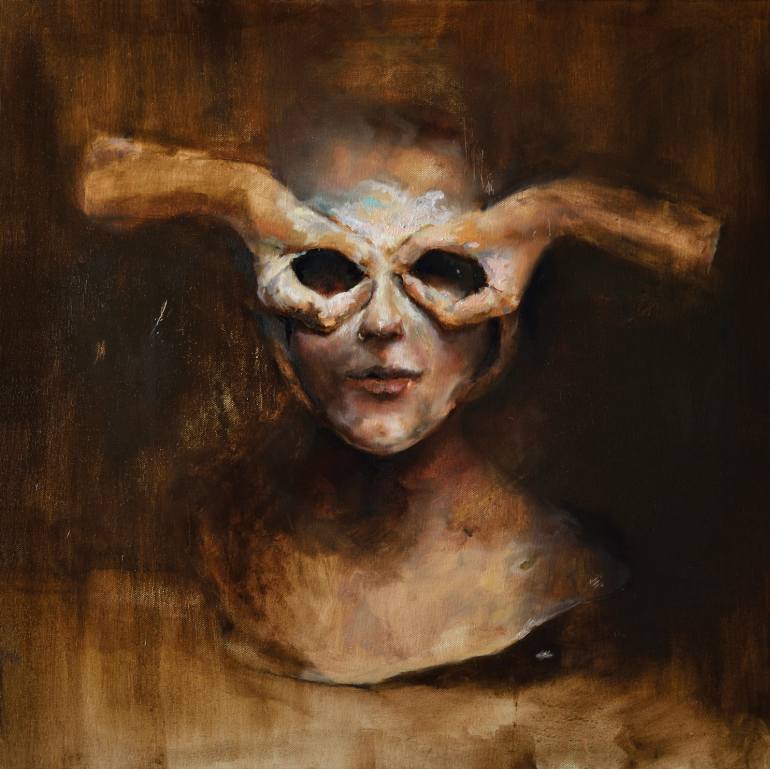 (Image: Unsaved Memory, an original oil painting on canvas by Saatchi Art artist Andrei Varga)
Get set to find art you love… Explore our new Spotlight on Ireland collection or uncover an original gem today in Saatchi Art's Spring 2017 Catalog.
(Image: Top hero image features details from: Venus in Fur, by Saatchi Art artist Anna Matykiewicz, Floating Atmosphere, by Saatchi Art artist FINTAN WHELAN, Silver Urchin, by Saatchi Art Invest in Art artist Ann Marie Webb, and Unsaved Memory, by Saatchi Art artist Andrei Varga)