11 Emerging Artists You Should Be Buying Right Now
Selecting the art we buy begins with an emotional connection to the piece – as Saatchi Art Chief Curator Rebecca Wilson says, "when you're buying art, you really, really need to love what you're buying."
Check out the latest Spring 2017 Invest In Art Report: Featuring 12 Emerging Artists to Invest In Now
To help you fall in love with some incredible new works, we have put together a list of emerging artists for the 2016 summer season. These 11 young artists are creating with distinctive styles, have attended the most prestigious art schools all over the world, and are already developing a successful track record of sales. 
These 11 artists are producing work that is hot right now, as well as projected to rise in value throughout their careers. While there is no guarantee in art investing, we think that these up-and-coming individuals have promising talent – talent that you might just fall in love with.
1. Igor Bleischwitz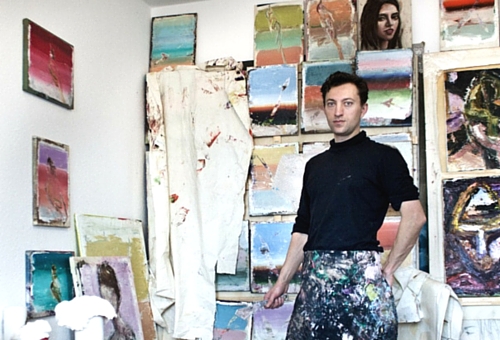 Igor has had numerous solo and group shows in Germany and Switzerland, at galleries including Subjectobject Gallery (Berlin), Kunstraum Foth (Freiburg im Breisgau), and DieWerbefläche (Zurich).
2. Liviu Mihai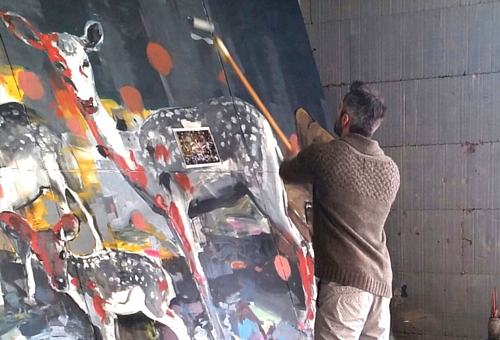 Liviu is the recipient of the Gaudeamus Award for Painting from Romexpo in Bucharest and was a runner-up for Best Artist at the Oxford International Art Fair in 2014. 
3. Jenny Lundgren
Jenny earned her MFA from the University of Applied Arts in Vienna. She has had exhibitions in Sweden, the Netherlands and Austria, and will have her first show in New York in 2016.
4. Mike Carney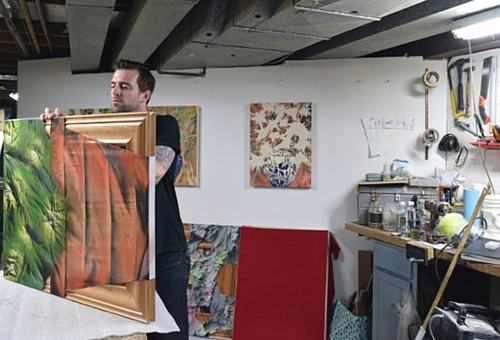 A graduate of The School of Arts Institute of Chicago (MFA, 2014), Mike has been featured in New American Paintings and Juxtapoz Magazine.
5. Natalia Trivino
Natalia has exhibited her works in Colombia, Australia and the UK where she was artist-in-residence at The Florence Trust in London.
6. Scott Everingham 
Scott earned his MFA from the University of Waterloo and was a semi-finalist in the 11th and 12th Royal Bank of Canada Paintings Competitions.  
7. Cody Bayne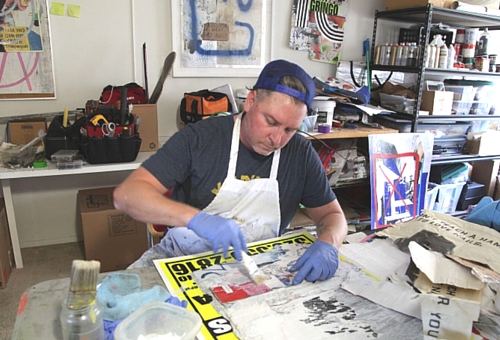 Cody's specific interest is in urban decay and renewal, and the gentrification and commercialism that is a part of the everyday experience living in Los Angeles.
8. Alon Kedem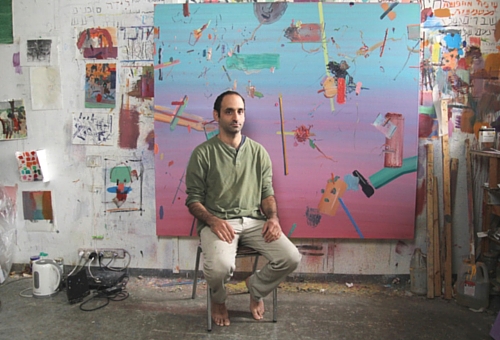 Alon has exhibited in both the Israel and the United States, most recently in the "100 Painters of Tomorrow" exhibition in New York.
9. Georgia Noble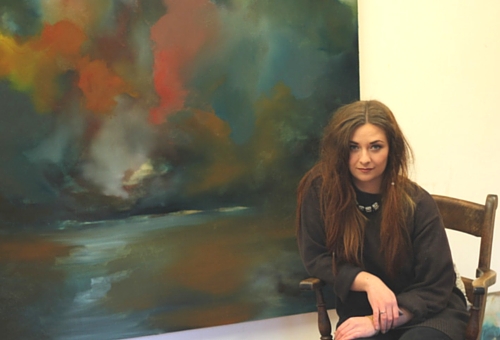 Georgia received her BFA from Manchester School of Art and was the winner of the Manchester Metropolitan Purchase Prize in 2015.
10. Morgan Wills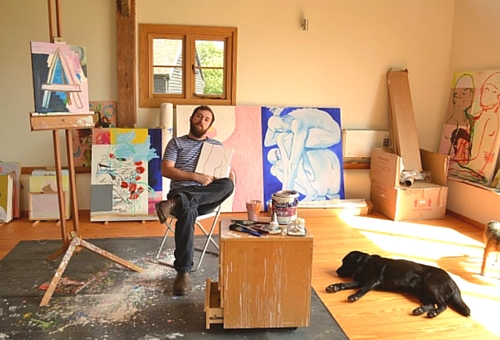 Drawing inspiration from Albert Camus' essay on Sisyphus, Morgan references the Greek legend through an egg motif representing the boulder Sisyphus pushes up a hill, only to to have it ascend back down, repeating this action for eternity. 
11. Lyndsey Gilmour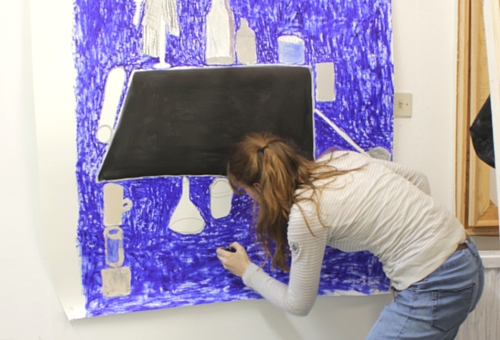 Lyndsey has exhibited widely within the United Kingdom and has served an artist residency in Morocco.
One final note:
There are no guarantees when it comes to buying art and you should always feel happy with what you're buying as it may be on your walls for a pleasurably long time. But if you are interested in the investment side of buying art then acquiring works by emerging artists is a great way to begin. We hope you enjoy our selection.
Love reading about all things art? You can have articles from Canvas, curated collections and stories about emerging artists delivered straight to your inbox. Sign up for the Saatchi Art Newsletter.