100 Voices, 100 Artists — Nadia Jaber
This year marks the 100th anniversary of the passage of the 19th Amendment, which gave American women the right to vote. Despite having fought and won to have a voice in American democracy, women still face blatant inequality in the art world.
In 2019, it was reported that in the last ten years, women artists represent a meager 2% of all auction sales. According to the Public Library of Science, 87% of the works in 18 prominent art museums in the US were done by men. A joint study conducted by artnet Analytics and Maastricht University found that just 13.7% of living artists represented in galleries in Europe and North America are women.
Like the vote, art is a powerful means of expressing one's voice and vision. In recognition of this landmark centennial, and in the spirit of correcting the gender imbalance in the arts, Saatchi Art is celebrating 100 of our most talented women artists for Women's History Month. We have highlighted 8 artists from our 100 Voices, 100 Artists campaign and hope you love their message and art as much as we do.
"My work is a full-scale rebellion against the smoke and mirrors of social media. It acts as a collage of the current algorithmic syncretism we are subjected to and as an acknowledgement of my place in the digital art revolution. My collages point to art's ultimate dimension—the digital kingdom, where artists thrive, collect, exchange, buy, sell, and perhaps, more definitely, find inspiration and half live." — Nadia Jaber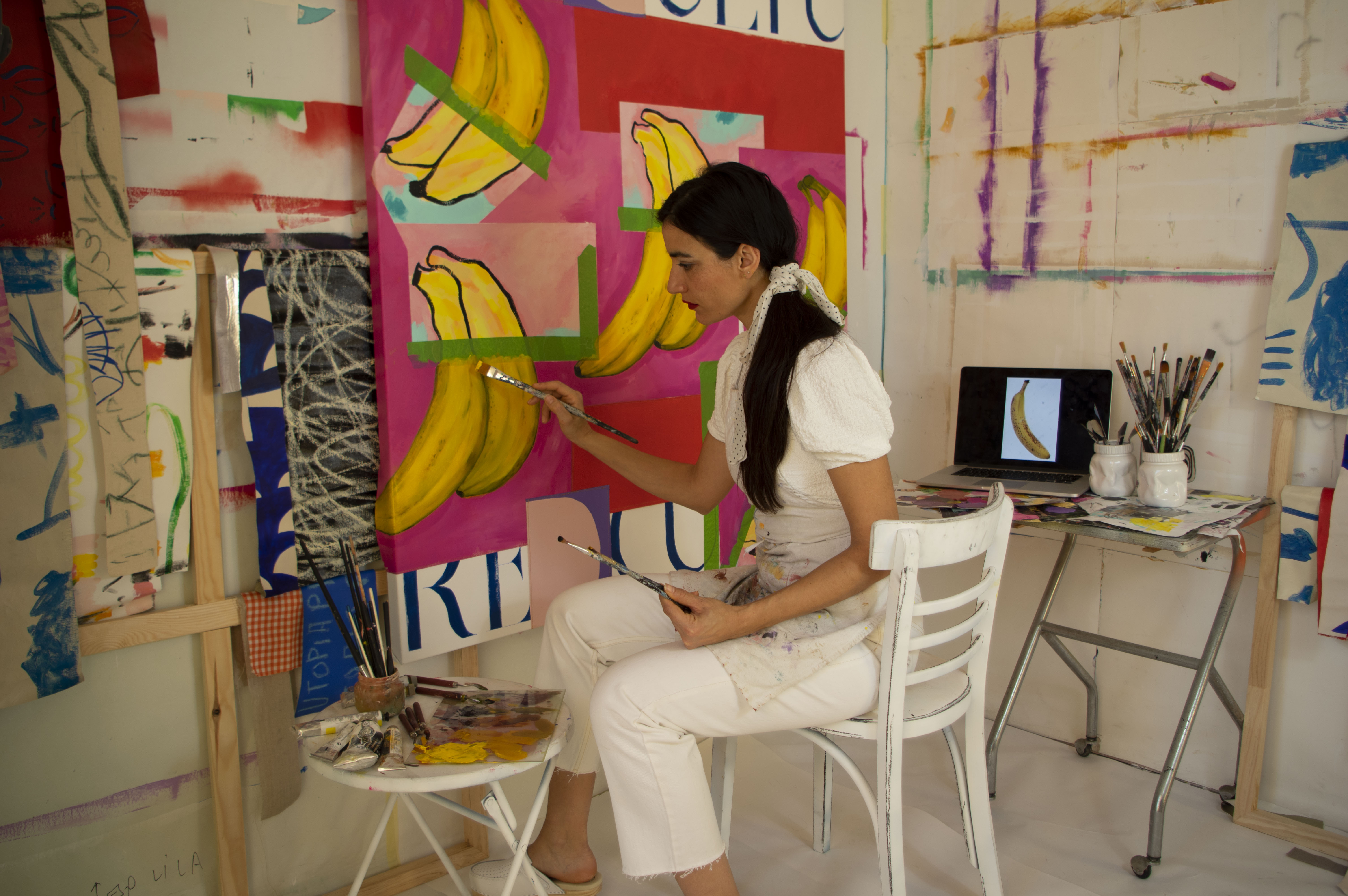 Barcelona-based artist Nadia Jaber plays with color, line, and bold graphic shapes in her highly textural and intricately handcrafted works. Combining acrylic paint, airbrush and pastel on multiple canvases stitched together, her collages represent a 'throwback to analog' in reaction to a digitally oversaturated culture. Nadia received her BFA from Parsons School of Design in New York City. In 2019, Nadia presented her work at The Other Art Fair, Brooklyn and will be exhibiting at The Other Art Fair, Los Angeles this Spring 2020.
Love reading about all things art? You can have articles from Canvas, curated collections, and stories about emerging artists delivered straight to your inbox. Sign up for the Saatchi Art Newsletter.