4 Saatchi Art Sculptors to Know
As the world's leading online art gallery, Saatchi Art makes it possible for both art lovers and artists around the world to buy and sell their artworks. The traditional gallery model has proven to be difficult for many artists, and sculptors in particular. Saatchi Art enables sculptors from around the globe to sell and ship their works to collectors that would not have access to their works otherwise.
In our continuing efforts, Saatchi Art is thrilled to highlight four sculptors that are continuing to innovate and advance their artistic field. Read on to learn about more on each artist below.
Nicola Godden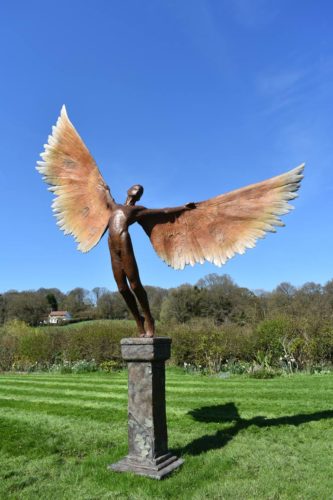 Capturing the grace of human form, Nicola Godden pulls her inspiration primarily from mythology, especially the figure Icarus. Icarus was given wings from his father and was warned not to fly too high or his wings would melt. Icarus used his wings to escape imprisonment but forgot his father's warnings and his wings were scorched by the sun, causing him to fall to his death. The story of Icarus is so poignant to human existence and Nicola uses the Icarus figure in her sculptures to powerfully capture both the strength and fragility of humankind. Nicola has extensively exhibited her work throughout the UK, as well as Ireland and the US. In 2012, Nicola was commissioned by Olympics to display an Icarus statue in the Olympic Village. Explore Nicola's portfolio here.
Tim Hollins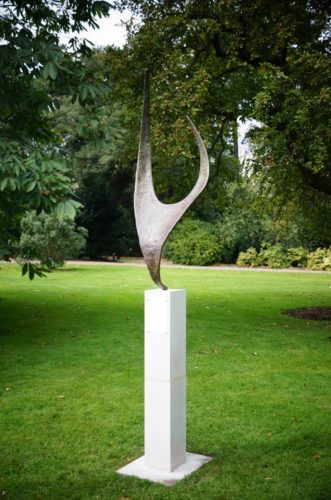 As a working sculptor of over 30 years, Tim Hollins uses sculpture as a means of visual poetry, seeking to extend meaning to form and shape. His artworks are for the senses; an artwork to be both seen and touched, eliciting a cognitive response only when the two are combined. Depicting both figurative and abstract elements in his work, Tom models with clay, wax, plaster, or wood and casts the final artwork in bronze. Tom studied at London's Art Academy, as well as the prestigious Central Saint Martins. His sculptures are in private collections in UK, and throughout the rest of Europe. Explore Tom's portfolio here.
Rick Kirby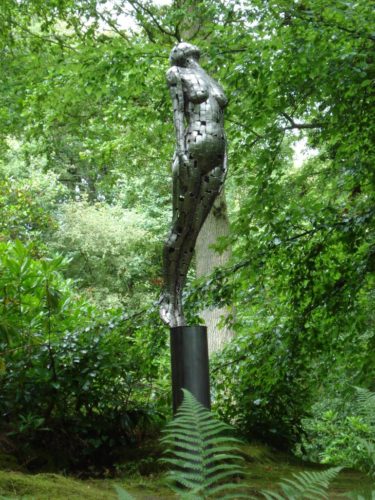 Primarily working in steel, sculptor Rick Kirby is interested in exploring the human figure and human face, as well as its multitude of facets. Before turning his full attention to sculpture, Rick worked as an art teacher attempting to allow others to reach the upper limits of their potential. His career as an art teacher greatly informed his work as a sculptor and fueled his fascination with human behavior. His figures and faces are monumental in size, thus enhancing his observations. Rick has been commissioned for over 30 public art sculptures throughout the UK. His public sculpture in Calne Town Centre, in North Wiltshire was unveiled to the public by Queen Elizabeth II. Explore Rick's portfolio here.
Seda Saar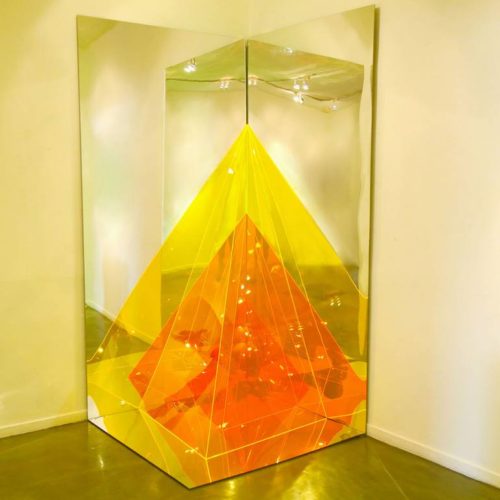 Artist Seda Saar uses her lifelong captivation of the visual and emotional effects of color, light, and shadow to create sculptures that transform and take shape differently to each viewer. Her fascination allows her to create an interplay between materiality, illusion, and physical space. Seda's sculptures and installations use iridescent glass, layered and positioned so that their light interacts with one another. Although her artworks are full of complexities, Seda is able to create with elegant simplicity. Her sculptures and installations have been exhibited in extensively throughout the US. Explore Seda's portfolio here.
For more sculptors of note, browse our collection of New Sculptures.
Love reading about all things art? You can have articles from Canvas, curated collections, and stories about emerging artists delivered straight to your inbox. Subscribe to Saatchi Art newsletters for your daily art brief.