What's Never Normal About Our Artists?
Our fairs challenge and invite you to explore some art less ordinary. That's why we're other. But we couldn't be other without our artists, and this week we're highlighting three London March exhibitors who are really pushing the boundaries.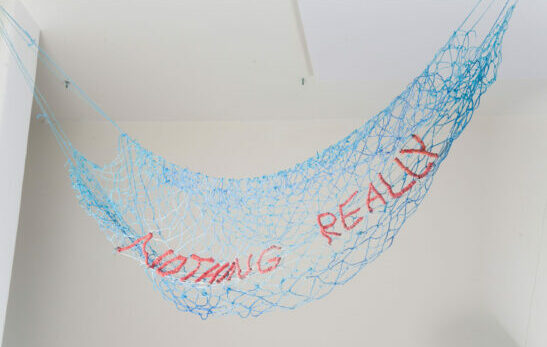 Jack Daly
Photography and film artist Jack Daly makes 'very silly things that are born from very serious things'.
If you took a first year psychology student, superglued them to a fresh faced stand up comedian, then you took this new dual glue person and taught them how to take photographs, then asked them to go away and come back with images that represent the things they think about all day. That's what Jack does.
Previous projects have explored the struggles of being masculine in "The Real Man Catalogue", internal mental battles such as a hunger for validation in a fictional hotline "The Validation Clinic" and the feeling of not being enough in "you are not an astronaut". 
So, what makes your work 'Other'?
"Everything I make I do for real, so if I need to drive around the USA for a month blocking tourists pictures with an ironic road sign, then that's what I'll do. If we need to get a tattoo done for a concept, then where's the nearest ink shop. Most of the joy is in process of bringing these concepts to life, it's all about the process (life is process, death is end result don't get me started). It would be simpler to digitally produce everything, but that would be very very boring."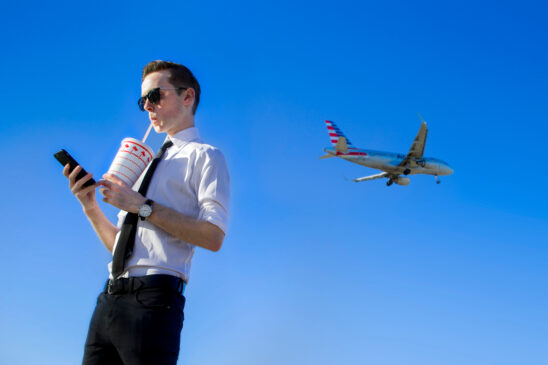 Karin Kytokangas
Karin Kytokangas works within an autonomous art practice with painting, sculpture, and wordplay.
Through boundless experimentation and playfulness, Karin addresses the big universal questions. The outcome is a comical existential dread wrapped in everyday and concrete imagery. Originally she started as a painter with a pre-love for the uncanny in realistic imagery such as buildings and streets. Through the years her practice has been stretching out toward programming, text-based work, performances, and sculptures.
Karin is also a part of an artist group called the Association for the Palliative Turn, which explores whether the practice they use in palliative care can be used the fast-paced art world. 
So, what makes your practice 'Other'?
"My way of living radically honest to the fact that we do not know everything and that we can always try a new way. Unfaithfully I go between different ways of making, showing, and perceiving art. Also, I do have an affinity for the unknown, especially ghosts and giants, which is literally something other!"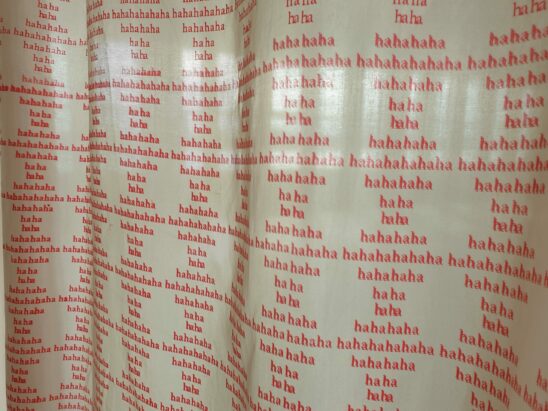 Thomas MacGregor
Thomas MacGregor's association with an Edinburgh comedy club in the late nineties allowed him to create a body of iconic portraitures of comedians and various Local faces of the time. He then taught drawing and painting in the Scottish prison service. The combination of these factors and his work needing to compete with the harsh lighting of a comedy club contributed to his stark and contrasting style. 
In 2007 Thomas held a two-year residency in Cochabamba, Bolivia where he was able to expand his practice. He created a body of work around the visual of the soldier. Abstracting and reducing their forms down to flesh and bone.  In some instances they have been reduced and cut up into slabs of meat as a hungry dog in a Tom and Jerry cartoon might imagine their dinner. It's a gruesome, yet playful take on the absurdity of war.
So, what makes your work 'Other'?
"I don't feel comfortable in the mainstream, the reality is that you swim in it and there is some kind of convention in that, or you sink, but you choose your own style and direction"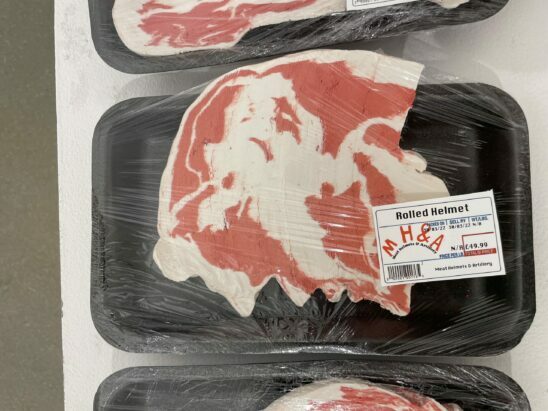 If that has got you intrigued, book your tickets to The Other Art Fair March today.