Unique Other Worldly Tattoos at The Other Art Fair
Echoing The Other Art Fair's ethos of providing a unique art fair environment, we are thrilled to present a packed fair features programme to go alongside the 130 fantastic exhibiting artists.
Designed in collaboration with Fair artist Dan Hillier, leading tattoo artist Mike Stout has created a selection of tattoos exclusively for The Other Art Fair visitors.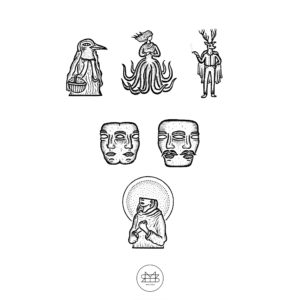 About the artists…
Dan Hillier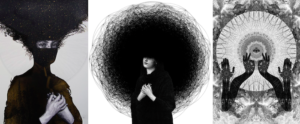 Accomplished artist Dan Hillier's work is distinctly characterized by his gothic style and immense attention to details. A synergetic combination of illustration and collage Dan's prints are the perfect choice for a collaboration with a celebrated tattoo artist. More recently Dan Hillier has been incorporating gold leaf into his works, but at this edition of The Other Art Fair we can expect to see some explosive variations of 'Pachamama', the piece which established him firmly in the London contemporary art scene.
Mike Stout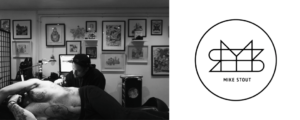 An accomplished freelance illustrator, Mike Stout graduated from Camberwell and began his tattoo journey in 2015.  His abstract style of lines and pointillism allows him to pack amazing detail and many components into his custom work, carefully designed for each individual customer to ensure their tattoo is unique. See more of Mike Stout's work on Instagram.
Book in for your tattoo at Mike Stout's stand at The Other Art Fair 5-8 October at the Old Truman Brewery.