Sydney: Upcycle
In 2019 The Other Art Fair is setting itself the challenge of creating a Greener Future.
Kate Bryan, Broadcaster and Head of Collections for Soho House Globally, is the Curator of Greener Future has programmed a year-long series of events, initiatives and exhibitions across our Fairs globally to highlight climate change.
The Other Art Fair Sydney is very excited to activate a selection of  initiatives at our upcoming fair, 14 – 17 March. One such initiative is the opportunity to purchase limited edition drinking cups designed by David Shrigley, which not only provides a key piece of eco-kit, but is also a great artwork acquisition.
Also, a site specific 'Reflections Wall' will be a destination at the fair for visitors to leave ideas and suggestions to further the Greener Future cause.
In addition, we are thrilled to be joined by five outstanding Australian artists: Janet Laurence, James Gordon, Camie Lyons, Alan Jones and Jennifer Keeler-Milne;  who will transform your unloved art in an activation called 'Upcycle'. Visitors are encouraged to bring an unwanted print, an unloved old painting, their own artwork or a tired piece resigned to the junkpile which will be made new for $100.
It is an absolute delight to welcome one of Australia's most respected contemporary artists, Janet Laurence whose practice focuses on our relationship with the natural world in her environmentally healing work. She is therefore the perfect artist to kick off the Greener Future Year for The Other Art Fair and the upcycle initiative on Thursday 14 March at our Opening Night.
Friend of The Other Art Fair and an infectious creative soul, James Gordon will also be taking part in Upcycle. Gordon creates intricate paper sculptures and endlessly reinvents what paper can achieve. 
Camie Lyons creates graceful sculptures and drawings from organically inspired lines and shapes. A master of charcoal, her effortless line work will refashion even the most tired of your unloved art for a unique upcycled piece.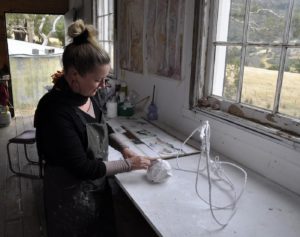 Jennifer Keeler-Milne creates opulent oil paintings and large scale charcoal drawings. As a well respected museum educator and lecturer we can perhaps expect to learn a thing or two during the Upcycle process.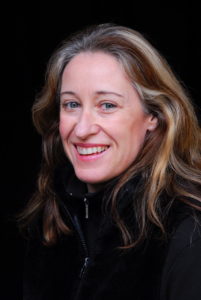 Alan Jones' work explores ideas that surround notions of identity. Jones works across a broad spectrum of mediums and takes a personal approach to subject matter. This is an exciting opportunity to see Jones practice live.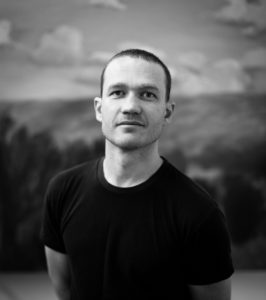 UPCYCLE TIMETABLE:
Thursday 14 March                   Friday 15 March                   
6-8pm                                                6-8pm
Janet Laurence                                Alan Jones                                   
Saturday 16 March                   Sunday 17 March
12-2pm                                              1-3pm
Camie Lyons                                    Jennifer Keeler-Milne

4-6pm
James Gordon
We are excited to welcome you to our fifth edition of The Other Art Fair Sydney, 14 – 17 March 2019, at Australian Technology Park. Click here for more information