Sydney: Meet our October 2019 Selection Committee
We're so excited to to introduce our expert Selection Committee for our new edition of The Other Art Fair Sydney happening 24-27 October 2019 at The Cutaway at Barangaroo.
These members of a globally significant art community set the high standard of the Fair, ensuring you can buy from our artists with the confidence that you are investing in the very best emerging talent.
GEORGIA HOBBS
General Manager, Firstdraft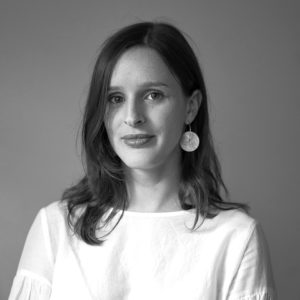 Georgia Hobbs is a Sydney-based arts professional with experience working across the public, private and not-for-profit sectors. She is a passionate supporter of emerging and experimental practice and has delivered a broad range of temporary exhibitions both nationally and internationally. As the General Manager of Firstdraft, she oversees the delivery of a diverse and innovative artistic program. 
CHLOÉ WOLIFSON
Independent Arts Writer, Researcher & Curator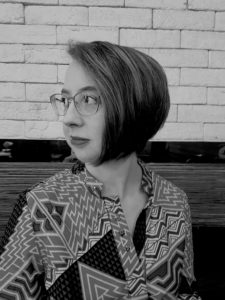 Chloé Wolifson is an independent arts writer, researcher and curator based in Sydney, Australia. She is regularly commissioned to write critical reviews, catalogue essays, and reports on exhibitions and art fairs around the Asia-Pacific. Wolifson has curated and co-curated exhibitions and public programs in public, artist-run and commercial spaces and has over a decade's experience in arts administration and management.
CASSANDRA HARD LAWRIE,
Curator & Visual Arts Coordinator, Willoughby City Council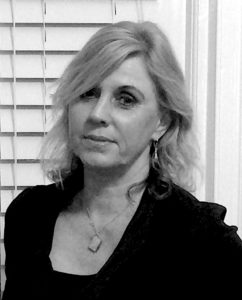 Cassandra Hard Lawrie has been the Curator & Visual Arts Coordinator at Willoughby City Council for two years. She coordinates Council's Visual Arts branch, managing Incinerator Art Space, Art Space on The Concourse and Northbridge Artist Studios. She has curated a number of exhibitions for Council such as Grit!, Flame Seed and a solo exhibition by Wade Marynowsky, Algorithmic Pareidolia. Recently she curated the Vivid Ideas exhibition Future Abstract that was part of the Vivid Sydney at Chatswood precinct for 2019. This exhibition explored the impact of technology on the genre of abstract art. She also curated the Willoughby Visual Art Biennial 2017, Kaleidoscope, which was an arts festival showcasing gallery exhibitions, temporary public art installations in the Chatswood CBD, large scale video art, performance art and happenings.
REBECCA WILSON
Chief Curator and VP Art Advisory, Saatchi Art
Rebecca Wilson is Chief Curator and VP, Art Advisory at Saatchi Art. She was formerly a Director at the Saatchi Gallery, London, where she was instrumental in the launch of the gallery's online presence. In 2007 she created New Sensations, a prize for art students which identifies and supports the most exciting emerging artists in the UK. Prior to joining the Saatchi Gallery, Rebecca worked for 14 years in book and art magazine publishing: she was editor of ArtReview, and before that deputy editor of Modern Painters. She has over 15 years of experience working with emerging artists.
Applications close Monday 22 July.
Click here for more information or contact Ashleigh Basa at ashleigh.basa@theotherartfair.com.