Sydney: Introducing Selection Committee Member Tess Allas
We are thrilled to unveil our esteemed Selection Committee for the upcoming edition of The Other Art Fair Sydney . These members of a globally significant art community set the high standard of the fair, ensuring you can buy from our artists with the confidence that you are investing in the very best of emerging talent.
Tess Allas has worked in the field of Aboriginal art since the early 1990's. She has coordinated, curated and co-curated a number of exhibitions including 181 Regent Street: Addressing Black Theatre in 2012 for the 2012 Festival of Sydney at Carriageworks; Shimmer, 2015/16 at Wollongong Art Gallery andWith Secrecy and Despatch, 2016 at Campbelltown Arts Centre and Under Pressure for the 2017 Tarnanthi Festival of Aboriginal and Torres Strait Islander Art at the Art Gallery of South Australia. She has curated a number of international print exhibitions in Montreal, Canada for the Montreal First Nations Festival; for the Gorman Museum at the University of California, Davis and the Kluge-Ruhe Aboriginal Art Collection in the United States as well as many smaller exhibitions on the South Coast of NSW.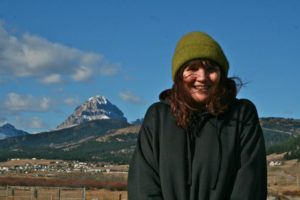 In 2012 Tess was the recipient of an Arts Fellowship from Arts NSW (now Create NSW) for further study and investigation into the history and contemporary practice of shellworking in NSW Aboriginal communities. She has written hundreds of biographies on Aboriginal artists for the 'Storylines Project' which were published on Design & Art Australia Online. Her print publications include essays for the National Gallery of Australia, the Art Gallery of South Australia, the Museum of Contemporary Art in Sydney, the Kluge-Ruhe Aboriginal Art Collection (University of Virginia) as well as articles in Art Monthly, Art & Australia, Artist Profile and Artlink. With Daniel Browning she co-edited the Blak on Blak edition of Artlink (Vol 30 No 1). Tess was the commissioning editor of the 2014 Artspace monograph on artist Frances Belle Parker. With fellow artistic collaborator, Charlie Schneider, Tess showed her video workAndy Warhol on Aboriginal Art at Tandanya National Aboriginal Cultural Centre in Adelaide as part of the 2014 Adelaide Festival's visual art program. This video work was also shown at the Kallio Kunsthalle in Helsinki, Finland in 2016 with an accompanying print exhibition.
The Other Art Fair will return to the Australian Technology Park in Sydney from March 22nd – 25th 2018. Tickets for the fair are now live and for more information about the fair program visit sydney.theotherartfair.com