Sydney: Introducing Selection Committee Member Michelle Paterson
We are thrilled to announce our esteemed Selection Committee for the upcoming edition of The Other Art Fair Sydney. These members of a globally significant art community set the high standard of the fair, ensuring you can buy from our artists with the confidence that you are investing in the very best of emerging talent.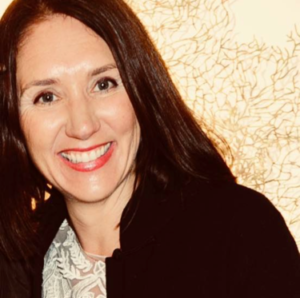 Michelle Paterson has been an art collector for over 25 years, and has built a valuable art collection that includes both Australian and International artists. Michelle started collecting in her native South Africa and after living in Asia for 18 years she moved to Australia and founded the progressive and diverse gallery .M Contemporary in 2013.
The gallery represents over thirty Australian and International artists and sets out to offer visitors and collectors the opportunity to experience a curated selection of the best emerging Australian artists alongside more established artists from around the world. By exhibiting works from artists with differing cultural backgrounds and traditions the gallery aims to create a cross cultural conversation that challenges both the artists and visitors to question their habitual beliefs and explore new territories.  In presenting works that explore current social and political affairs .M Contemporary aims to encourage an ongoing dialogue around current global issues and debates.
The Other Art Fair Sydney will return to Australian Technology Park, Eveleigh from 14 – 17 March 2019. Register your interest for tickets or find out more information about the fair at sydney.theotherartfair.com