Sydney: Introducing Selection Committee Member Michael Reid
We are thrilled to unveil our esteemed Selection Committee for the upcoming edition of The Other Art Fair Sydney . These members of a globally significant art community set the high standard of the fair, ensuring you can buy from our artists with the confidence that you are investing in the very best of emerging talent.
In less than a decade Michael Reid has become one of the leading art dealers in the country, advising private clients on the formation of their art collections with the aid of decades of experience in the sector. Michael's cultural commentary, sought across television, print and social media affirms his role as an ambassador for Australian art. Michael received the Medal of the Order of Australia (OMA) on Australia Day 2016 for his services to the arts.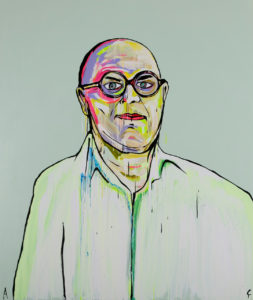 Michael is co- founding director of Art Month Sydney, former director & deputy chair of Sydney Living Museums Foundation (formerly Historic Houses Trust of NSW), a member of the Law Society of NSW, the Australian Antique Dealers Association and the Berlin Art Galleries Association, and is cited in McCulloch's Encyclopaedia of Australian Art. Michael is on the Advisory Board of the photography festival Head On and is a co-judge in the years 2016 Head On prize.
The Other Art Fair will return to the Australian Technology Park in Sydney from March 22nd – 25th 2018. Tickets for the fair are now live and for more information about the fair program visit sydney.theotherartfair.com