Sydney: Introducing Selection Committee Member Jo Besley
We are thrilled to announce our esteemed Selection Committee for the upcoming edition of The Other Art Fair Sydney. These members of a globally significant art community set the high standard of the fair, ensuring you can buy from our artists with the confidence that you are investing in the very best of emerging talent.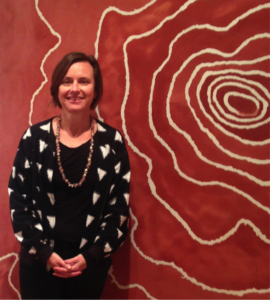 Jo Besley is a curator with over 20 years experience in the arts, culture and heritage fields. Most recently she curated the new Cairns Museum in far north Queensland and was formerly senior curator at both the Queensland Museum and Museum of Brisbane. She is now the curator at Coffs Harbour Regional Gallery and Museum.
She recently completed a PhD about museums and traumatic histories at the University of
Queensland. Most of her projects combine social history and visual arts in innovative ways and
involve close collaboration with communities and artists. She has curated exhibitions with topics as diverse as protest, sculpture, mental health, cinema, silky oak furniture, architecture and skateboarding and has worked with many leading Australian artists.
The Other Art Fair Sydney will return to Australian Technology Park, Eveleigh from 14 – 17 March 2019. Register your interest for tickets or find out more information about the fair at sydney.theotherartfair.com