Strong Coffee and Anime
Stay calm folks… Saatchi Art's much anticipated Rising Stars 2023 has just dropped. The artists featured are truly making noise and turning heads early in their career, each with refreshing visions and approaches to their craft. 
Among them, are five artists who exhibited at The Other Art Fair this year across the world. Inspired by a fusion of influences ranging from Japanese graphic culture and Anime to introspective cinematic experiences and strong coffee, these artists have left an indelible mark on the contemporary art scene, and you may have joined us at your local edition to watch the magic unfold. Let's delve into the worlds of Kunel Gaur, Kristina Rose Baker, Ray Madrigal, Eleanor Cox, and Dylan Bardoe.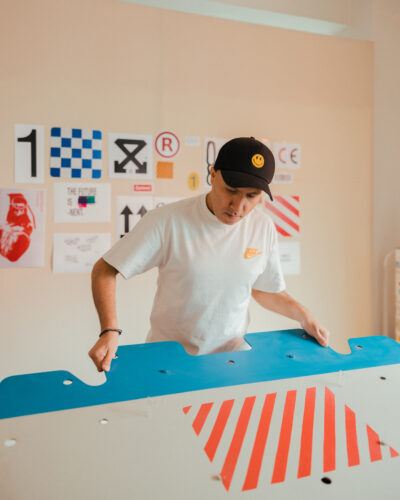 Above: Kunel Gaur
Kunel Gaur
Drawing inspiration from Japanese graphic culture and Anime, Kunel Gaur's portrait series is a celebration of the urban landscape's ever-evolving aesthetic. Gaur's work seamlessly melds elements of neo-futurism, brutalism, and functional design with symbolic typographic signifiers, resulting in a technical aesthetic that captivates the viewer. The interplay between these elements creates a visual narrative that speaks to the dynamic nature of our modern cities.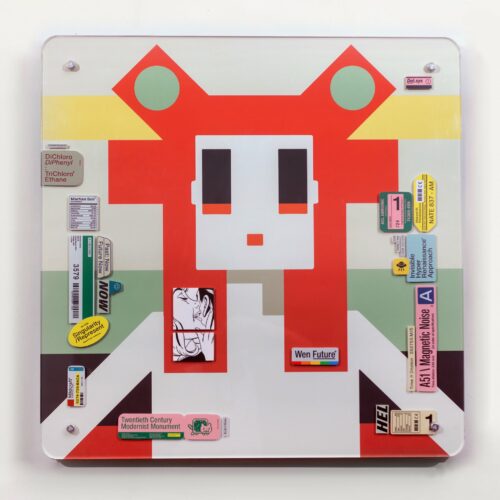 Above: Kunel Gaur
Kristina Rose Baker 
Hailing from Costa Mesa, California, Kristina Rose Baker is an artist whose figurative paintings delve into the intricacies of the human mind. Through metaphorical exploration, Baker addresses themes of vulnerability, intimacy, and violence. The past year has seen her turn to cinema as a wellspring of inspiration, allowing her to find expansiveness and novelty within the confines of familiar surroundings. Her paintings serve as a testament to the power of art to illuminate the depths of our inner worlds.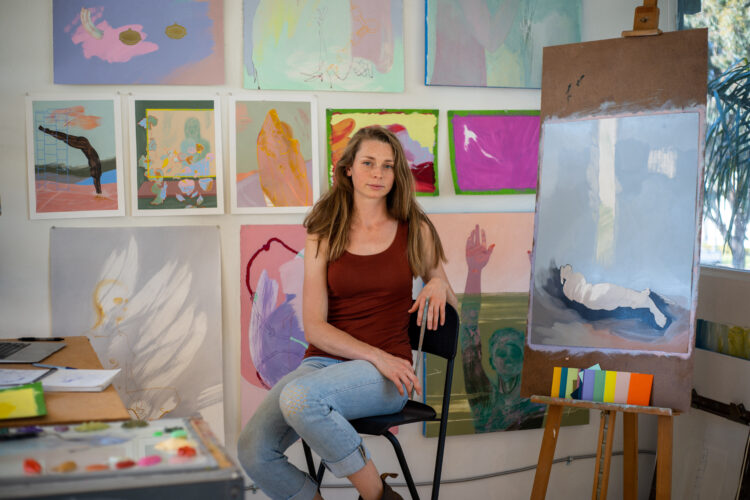 Above: Kristina Baker
Above: Ray Madrigal
Ray Madrigal
In a world that often feels shrouded in fog, Ray Madrigal seeks clarity through their art. Madrigal's work is a reflection of their own journey to navigate through uncertainty, blending elements of absurdity and introspection. There's a palpable tenderness in Madrigal's creations, a soft spot for things that strive to be something they are not. Through their art, Madrigal invites viewers to share in the experience of seeking meaning in the midst of ambiguity.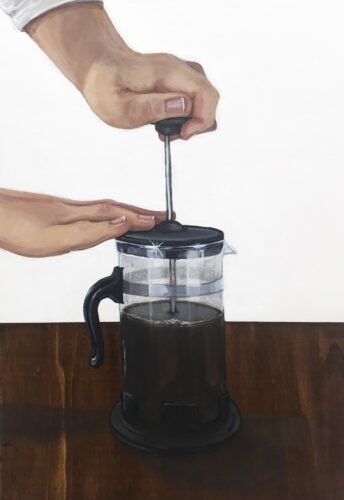 Above: Ray Madrigal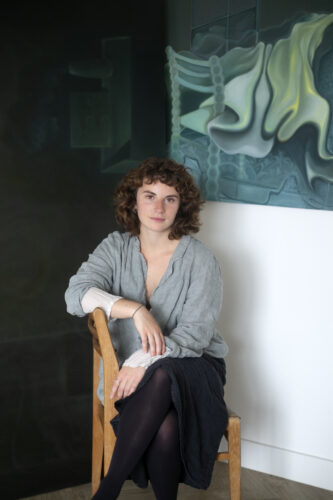 Above: Eleanor Cox
Eleanor Cox
Eleanor Cox's oil paintings are an exploration of the unseen, a contemplation of what lies in darkness. Her work challenges our perception of inside and outside, both in the literal sense of interior spaces and in the realm of understanding. Empty windows, unsettled objects, and vacant rooms evoke a sense of anticipation and recovery, hinting at something intangible that once inhabited these spaces. Cox's art beckons us to peer into the enigma of the unknown.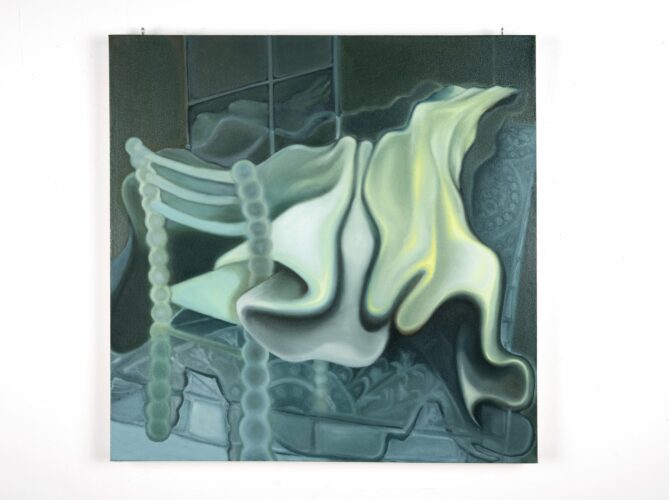 Above: Eleanor Cox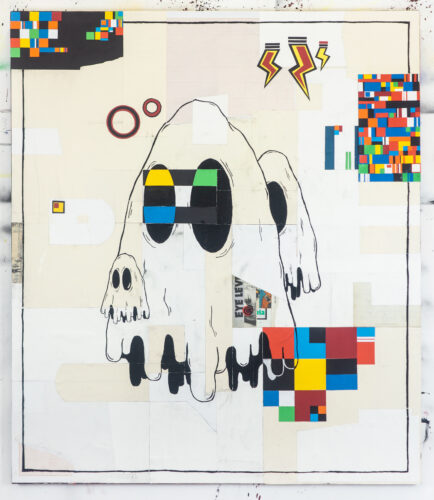 Above: Dylan Bardoe
Dylan Bardoe 
Hailing from East London, Dylan Bardoe's collages are a testament to the power of nostalgia and introspection. One particular piece (above), described as a 'Lonely horny 20 something drags his fists along the mountains of discarded toys and memories,' encapsulates the raw emotion and vulnerability woven into Bardoe's work. Through the juxtaposition of disparate elements, Bardoe crafts visual narratives that resonate with a generation navigating the complexities of modern existence.
Above: Dylan Bardoe
We're incredibly hyped to support these artists through in-person art events, connecting them to art-lovers all over the world, and we can't wait to see what they'll further bring to the contemporary art landscape in years to come.