Rebecca Wilson's 10 Must See Artists at The Other Art Fair Brooklyn
This May 3-6, The Other Art Fair is returning to Greenpoint's Brooklyn Expo Center, presenting 130 of the best emerging artists to an audience of art buyers and enthusiasts. Celebrated for its unique visitor experience, The Other Art Fair's 26th edition will continue to delight and inspire art lovers with a tightly curated and distinctive program of fair features that will create a platform for the unexpected at the fair. Buy your tickets for The Other Art Fair Brooklyn, opening May 3rd.
Saatchi Art Chief Curator Rebecca Wilson selected 10 of the fair's exhibiting artists she's most excited about. Meet them all below.
M Clark
Throughout M Clark's work, viewers can explore the relationship between consistency & chaos. Being classically educated in graphic design, M Clark finds inspiration in simplicity and functionality and in practice uses heat and pressure to create her metallic artworks. See more of M's work.
Steve Wanna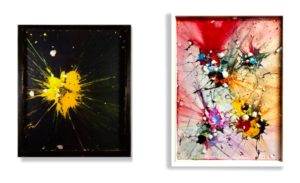 A sound and visual artist, Steve Wanna states that 'His chief research and creative interest is the phenomenon of emergence…'. Steve's works often incorporate electronics and interactive software to create pieces that exist in a constantly dynamic state. See more of Steve's work.
Lauren Matsumoto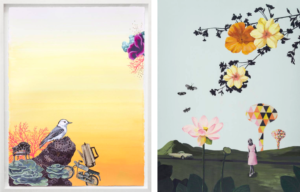 Lauren Matsumoto describes her practice as, "exploring how we relate to nature." She is best known for her use of a hybrid form of painting, drawing, and collage, both as a unique medium and as an innovative way of thinking when composing traditional paintings. See more of Lauren's work. 
Michelle Yap
Michelle Yap is a professional abstract artist based in Kuala Lumpur, Malaysia. Her artworks carry a hint of oriental art, making strong contrasts with heavy brush strokes against a white background. See more of Michelle's work.
Victoria Dael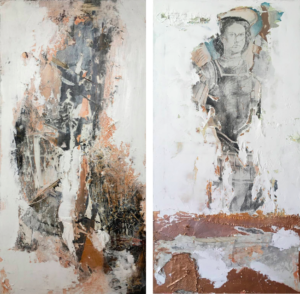 Russian artist Victoria Dael explores historical and cultural themes in her works. By layering the materials on her canvases Victoria comments on the interrelations of culture, space and memory experienced in our world. See more of Victoria's work.
Dan Tague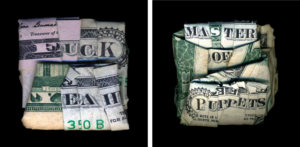 New Orleans artist Dan Tague is well known for thoughtful and often political portraits of folded dollar bills creating visual riddles and social commentary addressing power structures in contemporary society. See more of Dan's work.
Jason Wright

Jason Wright is an artist working across a variety of media, from drawing and painting, to sculpture, video, and installation. In addition to having roots in the fine art tradition, Wright's practice is informed by a wide range of everyday and vernacular art-making traditions. See more of Jason's work.
Marianne Hendriks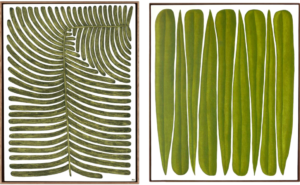 Marianne Hendriks' geometrical paintings demonstrate her fascination with nature. By creating illusions by playing with the balance and abstraction of her subjects, Marianne creates structure and order in her paintings; a concept nature tends to diverge from. See more of Marianne's work.
Kerstin Paillard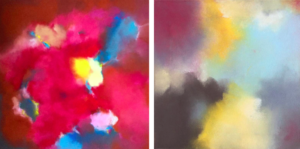 Inspired by the northern and southern light and skies, Kerstin Paillard layers her paints to create multiple dimensions of abstraction. Rather than using a brush, Kerstin 'crushes, smashes and smears' on her canvases with her fingers and hands in order to feel the textures she is creating. See more of Kerstin's work. 
Neil Powell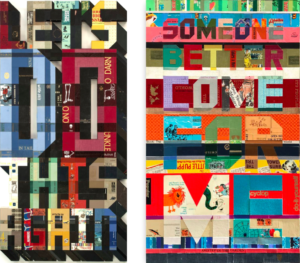 Neil Powell works with old, discarded book covers to explore new social, cultural and political narratives. After carefully cutting the covers apart, Neil glues them back together and then mounts them on to wood panel. See more of Neil's work.
The Other Art Fair Brooklyn returns for its third edition from May 3-6 2018 at Greenpoint's Brooklyn Expo Center. Meet and buy directly from 130 of today's best emerging artists. Buy your tickets for the fair online now.