New Futures: What have they been up to?
December is a time to reflect, come together and celebrate. Well, in our opinion the success of the 2022 New Futures program is definitely something to raise a glass to. Across 13 global art fairs this year, we presented the work of 35 New Futures winners, supported by our 9 local community partners – a mouthful of numbers we'll gladly eat up. 
New Futures was launched in 2020 with a mission to break down the traditional elitist barriers of the contemporary art world. Its focus is to champion underrepresented artists in our fair cities by offering free exhibition space and mentorship to successful candidates. The Class of 2022 displays and curations were nothing short of impressive, offering visitors a sneak preview into the creative's boundary-pushing visions. 
In the spirit of celebration, we caught up with a handful of the class to see what they've been up to in the months following The Other Art Fair. Join us in toasting to their career successes, and keeping note of their names as on your radar for 2023. We can't wait to see what they'll do next.
Nitashia Johnson
The striking portrait photography of Nigerian-American artist Nitashia Johnson graced fair goers of our Dallas Spring edition. Every portrait Nitashia captures feels personal, a story behind every set of eyes and every pair of tightly-grasped hands, all thanks to her unique ability to build a rapport with the individuals. 
Although her projects have been enjoyed worldwide, having been shared by publications such as The New York Times, the roots are very much local. For example, Nitashia's project The Beauty of South Dallas highlights the socio-economic shifts in a prominent neighborhood in the city. Documenting residents, business owners, and community leaders over the course of three months, Nitashia effortlessly captured the spirit of the people and the land. 

(Images: From left to right: Dallas Tigers, Highschool Sweethearts, 17)
(Image: Ben Parks)
Losel Yauch
Tibetan painter, sculptor and textile artist Losel Yauch strays from logic to explore the surreal in her multifaceted practice. Presented at our London Summer edition following our collaboration with Central Saint Martins, Losel's work took viewers to a parallel universe, displaying themes of chaos, confusion and continuity to mirror the complexities of everyday life.  
This year, we've celebrated Losel presenting her first solo show 'FROM OBLIVION, WITH LOVE', at INCUBATOR 22, and having entered a rather exciting collaboration with Burberry and HIGHSNOBIETY to create a bespoke artwork in adoration of Burberry's classic Lola bag. When art and fashion collide, we're here for it.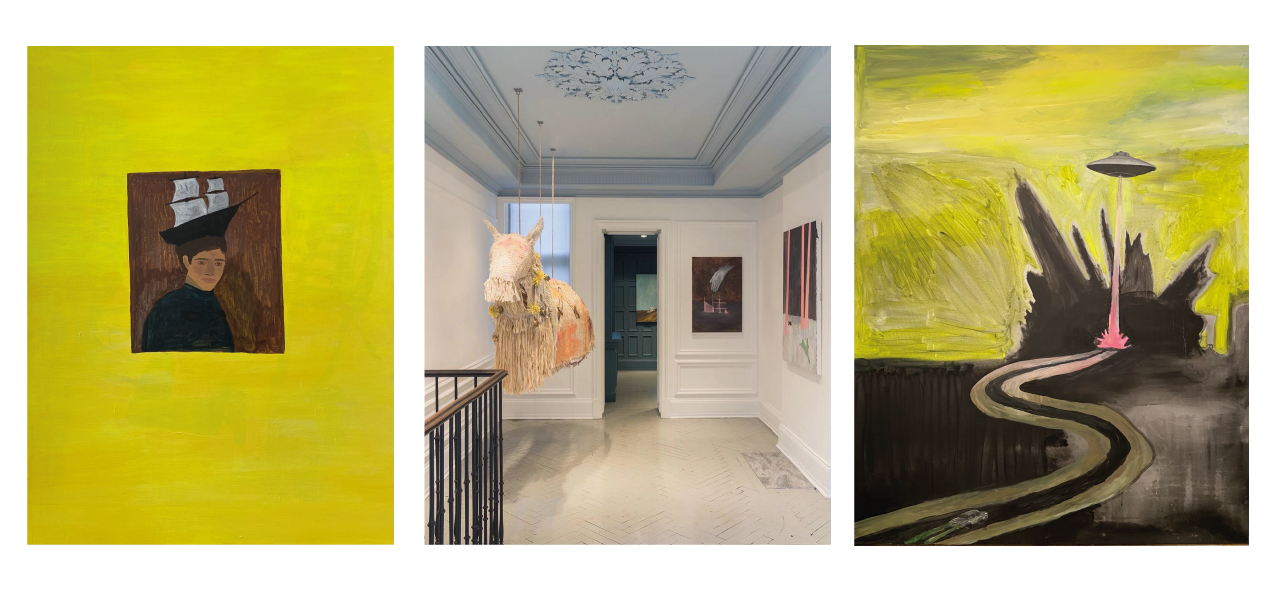 (Images: LEMONIA, Exhibition at INCUBATOR 22, FOR YOUR SAKE)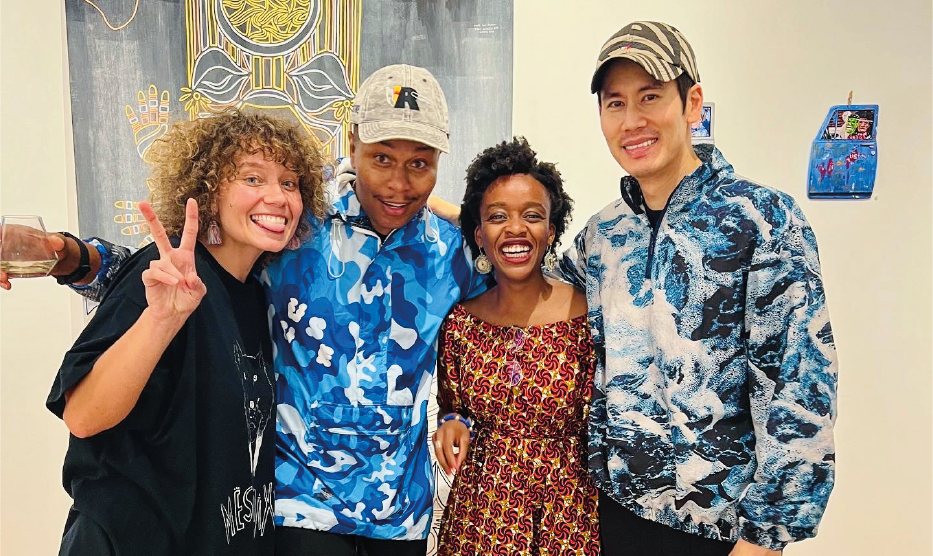 Zor Zor Zor, Pugs Atomz, Abena Motaboli & Dabin Ahn
Four success stories in one city, now that's music to our ears. In the community-centered spirit of New Futures, our Chicago recipients continued the party at Grace Jane Gallery (Bridgeport) with a group exhibition this Summer.
"The whole process felt very organic, we really bonded at The Other Art Fair and felt so much gratitude for sharing space with each other. The concept was similar to how we saw ourselves as the New Futures artists – we work really well together because we are all in our own lanes (stylistically), yet each one of our work is strong and holds its own and there is immense cohesiveness and connection in that." speaks Abena.