Melbourne: Introducing Selection Committee Member Brigid Cara Reid
We are thrilled to announce our esteemed Selection Committee for the upcoming edition of The Other Art Fair Melbourne. These members of a globally significant art community set the high standard of the fair, ensuring you can buy from our artists with the confidence that you are investing in the very best of emerging talent.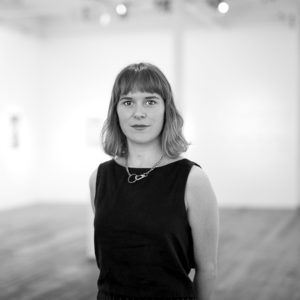 Brigid Cara Reid is a Project Manager living in Melbourne with experience in curating, arts writing, photography, publishing and events. Brigid completed a Bachelor in Fine Arts, with a Photography Major, at the Victorian College of the Arts in 2012. She has worked and volunteered for various arts organisations and galleries in both Australia and Europe, including the Australian Centre for Contemporary Art (ACCA), Centre for Contemporary Photography (CCP), Heide Museum of Modern Art, Berlin Art Link and the Berlin/London Photography Diaries. Brigid is currently the Gallery Manager at fortyfivedownstairs.
The Other Art Fair Melbourne will The Facility, Kensington from 2 – 5 May 2019. Register your interest for tickets or find out more information about the fair at melbourne.theotherartfair.com