Melbourne: Introducing Selection Committee member Annika Kristensen

We are thrilled to unveil our esteemed Melbourne Selection Committee. These members of a globally significant art community set the high standard of the fair, ensuring you can buy from our artists with the confidence that you are investing in the very best of emerging talent.
Introducing the fantastic final member of our Selection Committee Annika Kristensen.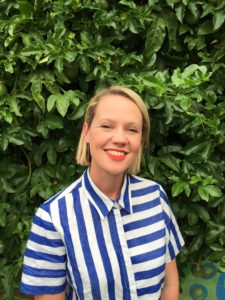 Annika Kristensen is a curator at the Australian Centre for Contemporary Art in Melbourne. Previously the Exhibition and Project Coordinator for the 19th Biennale of Sydney (2014) and the inaugural Nick Waterlow OAM Curatorial Fellow for the 18th Biennale of Sydney (2012), Annika has also held positions at Frieze Art Fair, Artangel, and Film and Video Umbrella, London; and The West Australian Newspaper, Perth. Annika was a participant in the 2013 Gertrude Contemporary and Art & Australia Emerging Writers Program and the recipient of an Asialink Arts Residency in 2014.
The Other Art Fair Melbourne will launch it's first edition in May 2017. Artist applications are now live and can be found online. Tickets for the fair will go on sale shortly – be sure to register your interest and we will get in touch as soon as they go on sale!