Melbourne: Guest Artist Dina Broadhurst
We are excited to announce Dina Broadhurst as our Guest Artist for The Other Art Fair Melbourne, 2 – 5 August 2018!
Dina's work centers on themes of femininity, sexuality, escapism, memory, fantasy, desire, luxury and the perfect face that we like to present to the world. She has had a lifelong obsession with, and influence from the colliding worlds of fashion, advertising, art and design, and her own journey through the battleground of being a woman, a mother and a female voice. Dina also plays with the idea of the untamed natural beauty inside, versus the staged, polished, edited and cropped versions that we present to others and consume daily.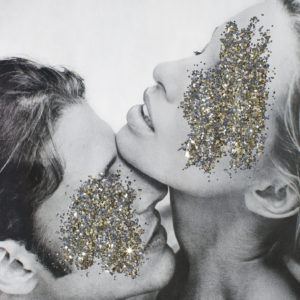 Dina Broadhurst's works have been showcased in large scale exhibitions in various Westfields nationally, as well as in galleries around Australia and a recent show at Studio Gallery Melbourne. She has been featured in a number of publications, such as Vogue Australia & Living, Russh Magazine, The Sunday Telegraph, Daily Review, Harper's Bazaar, Home Beautiful, Belle property, Real Living, Sunday Style, Grazia…and more! You can also find her works in private collections internationally and public spaces like Jardan's flagship store and The Kilburn in Melbourne, and Frisco Hotel and Ayana House in Sydney.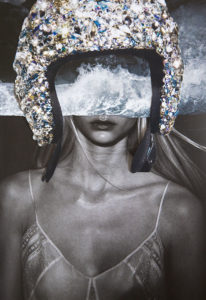 At The Other Art Fair Melbourne, you will be able to meet Dina and purchase a limited-edition poster created exclusively for the fair. Make sure not to miss this amazing opportunity, as only 300 hand-signed and numbered works will be available, each for only $100 – they wont last long!
Returning to The Facility, Kensington The Other Art Fair Melbourne will run from 2-5 August 2018. Tickets are LIVE and you could receive 50% off your purchase by entering the code: EARLYBIRD50. Valid until 30 June 2018.