Melbourne: Announcing Our Selection Committee Member Tristian Koenig
We are so excited to introduce our art industry experts for our upcoming The Other Art Fair Melbourne (2 – 5 August). These members of our Selection Committee set the high quality of the fair, ensuring that you can buy with the confidence that you are supporting and investing in the very best emerging talent. 
Tristian Koenig is a Melbourne-based Gallerist. In a career spanning over 20 years, Koenig has worked in a broad range of institutions across the Visual Arts sector, including artist-run spaces, university galleries, emerging arts festivals, museums and commercial galleries.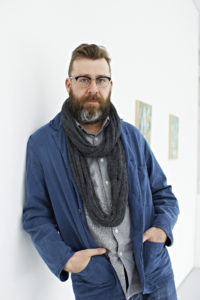 (Photo by Bridget Mac)
The Other Art Fair Melbourne will return to The Facility, Kensington from 2-5 August 2018. Stay tuned for ticket updates and very exciting fair news to come! 
APPLY NOW
Applications are still open for artist submissions to be a part of the upcoming Melbourne fair, don't miss your chance for our Selection Committee of industry experts to see your work! Deadline: Sunday 15 April 2018.