Melbourne: Announcing Our Selection Committee Member Santy Saptari
We are so excited to introduce our art industry experts for our upcoming The Other Art Fair Melbourne (2 – 5 August). These members of our Selection Committee set the high quality of the fair, ensuring that you can buy with the confidence that you are supporting and investing in the very best emerging talent. 
Santy Saptari was formally trained in Art History and Museology at the University of Melbourne, Australia and Reinwardt Academy, the Netherlands. She had spent fourteen years working in the art market across Europe and the Asia Pacific before establishing Santy Saptari Art Consulting in Melbourne in 2017.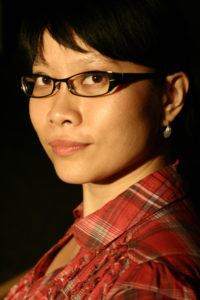 Through her extensive network in the Asia Pacific and beyond, Santy has worked with some of the world's influential artists, such as, Yinka Shonibare MBE and leading institutions in the region and abroad through her curatorial projects, including her collaborations with NUS Singapore in 2013 and Macro Museum in Rome for SHOUT! Indonesia Contemporary Art in 2014.  Santy has also published and guest-lectured on the topics of Southeast Asian art, the art market and collecting practices in art academies and universities internationally.
The Other Art Fair Melbourne will return to The Facility, Kensington from 2-5 August 2018. Stay tuned for ticket updates and very exciting fair news to come! 
APPLY NOW
Applications are still open for artist submissions to be a part of the upcoming Melbourne fair, don't miss your chance for our Selection Committee of industry experts to see your work! Deadline: Sunday 15 April 2018.