Meet The Others: Sarah Beetson
The Game Changers. The Rule Breakers. The Innovators. Discover some of the fantastic emerging talent showcasing their work at The Other Art Fair.
Bold, bright and beautiful; Three words which accurately describe Sarah Beetson's works of art. Originally British but now based in Brisbane, Sarah showed her eye-catching portfolio at The Other Art Fair Sydney in 2016. Through illustration, Sarah transforms figures and scenes from our world into vivid kaleidoscopic creations.
_
_
How would you describe your artwork?
My work is a calamity of colour, order and chaos! I'm often told I look like my work – I like to dress in ever colour of the rainbow and I often use my artwork as fabric prints – so I usually have some of my illustrations about my person in the form of scarfs, dresses or even shoes!
What does making art mean to you?
Creating art for me is a therapeutic response to comprehending the culture we live in.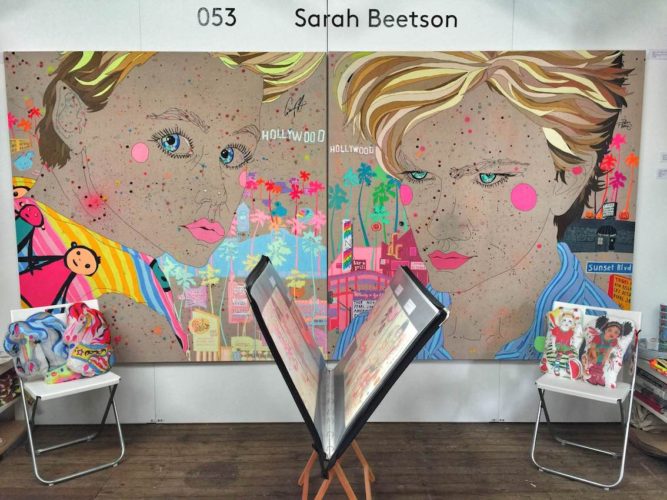 What is it like to be a part of The Other Art Fair?
The Other Art Fair has been a wonderful experience for me
What is your favourite piece for sale on your SA profile and why?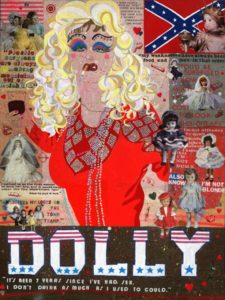 My favourite piece on my Saatchi profile is "Dolly" – the painting is an homage to Dolly Parton by way of my talented actor friend Kristian Lavercombe (who plays Riff Raff in the theatre production of Rocky Horror). The portrait was painted from a sitting in which we channelled Dolly (on a very bad day) using oodles of red sequins and costume bits from the show, in order to echo her wonderful humour in sending herself up.
Register your interest for tickets to The Other Art Fair Melbourne 2017.