Meet The Others: Claire Newman-Williams
The Game Changers. The Rule Breakers. The Innovators. Discover some of the fantastic emerging talent showcasing their work at The Other Art Fair.
Having worked primarily as a photographer for a number of years, Claire Newman-Williams developed her artistic skills to create the multi-media pieces she exhibits at The Other Art Fair. Using old cameras and alternative processes to make her collages, Claire work all transmit a sense of memory and nostalgia.
_
_
How would you describe your artwork?
Well as my background lies in photography all my art work has a photographic element to it, but as I blend my photographs with found text and objects, I suppose my work is best described as assemblage. Most of the photographic images I use though are original images that I create. As most of them look very old, people often assume they are found images. I'm also very drawn to the things that give the sense of someone having been there before and these can be found almost anywhere we look. I might find a scribbled note on an old piece of paper lying on a pavement, or a number burned into a tree trunk during a walk in the woods. I keep a camera with me and just photograph things I see. But a lot of the text I use comes from inscriptions in old books. By using those greetings and sentiments that other generations have left behind as the background to my images, I try to build up a story using layers of recalled experience and nostalgia. Very often handwritten text is all that the ghosts of yesterday have left behind.
What does making art mean to you?
Well it's a lot cheaper than therapy! When I'm in the studio making art is the time that I most feel like myself. I think all art is therapeutic as it provides a window of expression for the subconscious.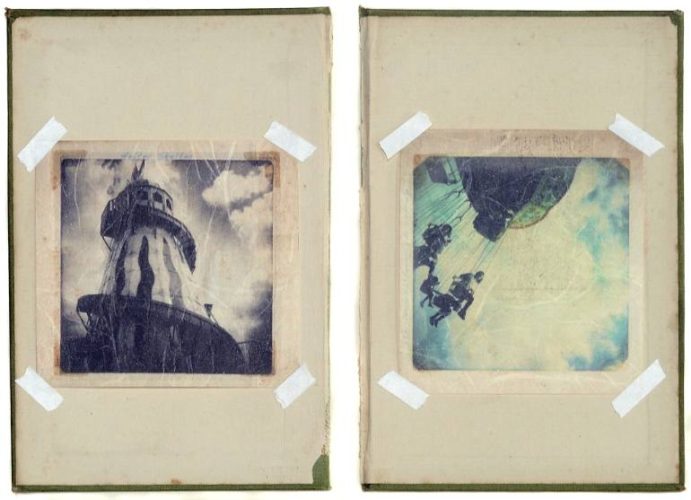 How did you get started making art?
I spent 20 years as a commercial photographer, but had become increasingly disenchanted with spending hours at a computer keeping everyone happy by making them look perfect. I wanted my work to reflect more of my life and to produce fine art images that I could exhibit and sell. But the change in what I was doing came when I stopped looking for things to photograph that could be fine art images and started instead concentrating on thoughts and feelings.
What is it like to be a part of The Other Art Fair?
The Other Art Fair has been great for me. The first one I did was 2 years ago and that was really the first time I'd really put my art work out there at all. I've had pretty good sales and forged relationships with several galleries that have resulted in exhibitions. I also had a piece commissioned. Also networking and making friends with other artists has been a huge support. And the fairs themselves are just huge fun – absolutely exhausting, but still fun. It's very rewarding to be able to talk to buyers and people who are interested in art in such a stimulating environment.
What is your favourite piece for sale on your SA profile and why?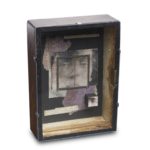 Of my work that's on there now, it's probably the piece I call "The Eye of the Beholder". It's one of a number of pieces that I call Story Boxes. These Story Boxes are intended to be like inner landscapes, addressing the recurrent themes of the smothering of identity and our fear of being seen – truly seen by those around us. The haunting image of the young man is one of the first images I produced when I started photographing with a process called wet plate or collodion photography. There were a lot of flaws in the image and I almost didn't keep it, but the more I looked at it, the more I realised that in was in these very flaws that the poetry of the image lay.
Meet Claire Newman-Williams and more at The Other Art Fair on 30 March – 2 April in Bloomsbury's stunning Victoria House. Book tickets now.