Meet The Others: Carolina Mizrahi

The Game Changers. The Rule Breakers. The Innovators. Discover some of the fantastic emerging talent showcasing their work at The Other Art Fair.
Brazilian-born Carolina Mizrahi's unique and recognisable photographs always garner much deserved attention at The Other Art Fair. Truly combining fashion and art the subjects of Carolina's photographs are styled to blend into the mystical, feminine scene.
__
__
How would you describe your artwork?
Feminine and playful. I like to investigate the representation of women in media, beauty rituals and gender stereotypes on my artworks.
What does making art mean to you?
Art is one of my sources of inspiration to live.
How did you get started making art?
I started making art by accident when a gallery in Paris contacted me about selling my work. Since that day my work has changed and developed in many different ways.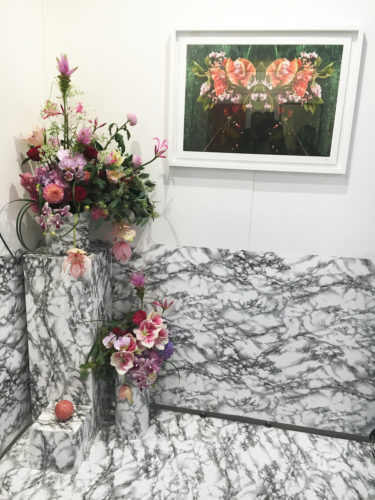 What is it like to be a part of The Other Art Fair?
I love to be part of The Other Art Fair as it gives me the opportunity to be receive feedback on my work and promote new projects. The atmosphere at the fair is great too!
What is your favourite piece for sale on your SA profile and why?
Eve 02. This body of work is the result of a chronologic investigation on the representation of Eve over the centuries. I feel that I really pushed my limits in this series, working with new techniques and aesthetics. I am particularly happy with the outcome of Eve 02.
Meet Carolina Mizrahi and more at The Other Art Fair on 30 March – 2 April in Bloomsbury's stunning Victoria House. Book tickets now.