Meet the Others: Brett Patman
A brand new line-up of Artists are coming to The Cutaway in Sydney December 1 – 4, including photographer Brett Patman. 
Meet Brett Patman, the Sydney-based photographer behind Lost Collective, a photography project focused on capturing dilapidated sites across Australia and Japan. Through these photographs, Patman's work balances the mystery of abandoned places with their mnemonic potential where untold stories emerge.
Q&A with the artist
Tell us about who you are and what you do. What's your background?
Before becoming an artist, I worked as a tradesman for 17 years. I completed an apprenticeship as a Fitter and Turner in 2003. From there, I moved into mobile technical service roles at various locations through New South Wales and Victoria. Many of these businesses were industrial and often consisted of large sections of redundant plants that I often saw during my duties. I always found these industrial relics incredibly fascinating to look at. They were like a snapshot of the past, just frozen in time…
"I often found myself trying to explain to friends what the interior of a power station turbine hall looked like, but these explanations often drew blank faces. I didn't realise it at the time, but this was what would eventually lead me to photograph many of the locations I do today."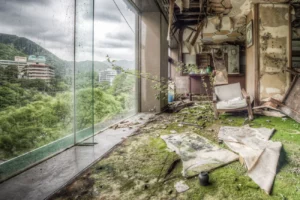 I always passed an old textile factory on the freeway home from work. Much like many of the facilities I would often visit for work. It was a reasonably large site comprised of various buildings sprawled over a vast area. I went down one weekend, and sure enough, there was a gaping hole in a fence, so I had a wander inside and was instantly amazed. Empty cavernous rooms just begging for a photo. Complex machinery was covered in cobwebs and there was graffiti everywhere. It was kind of panic-inducing but exciting at the same time.  From that first time, I knew abandoned buildings just became something I would actively seek out. 
In 2015, I began photographing some higher-profile locations that were less accessible to the public. Some had captivated the public for years, with very few people actually getting to see what the interior looked like. It wasn't until posting a collection from an NSW power station on Facebook that I saw firsthand the impact the images could have on entire communities. The post went viral thanks to scores of former workers, their families, and nearby residents (even the police)  jumping into the comments sections to discuss the photos. Many shared stories of their time as workers, talking about their daily experiences and responsibilities. Their favourite memories, some not-so-favourite memories. People who hadn't spoken in decades were even reconnecting in the comments. This was when I knew what Lost Collective was about: fostering connection.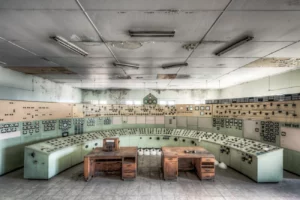 What's the biggest project you have worked on?
The whole project [Lost Collective] is one big ongoing piece of work. It's never finished, and there is always much more to do to keep things ticking. In my series Hotel Motel 101, I set out to photograph 101 hotels in the middle of the night, encompassing all that I could find from north of the Central Coast, to as far south as Kiama, west all the way to Yetholme and everything in between.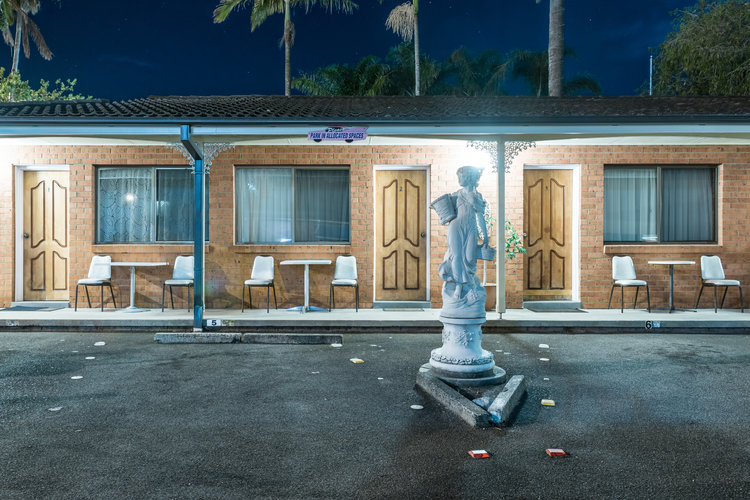 "The series fit into the general idea of trying to find beauty somewhere you probably wouldn't ordinarily think to look for it. Rather than beauty in decay, it is perhaps more beauty in the mundane."
The project took about two weeks to shoot and many kilometres to travel as I would come back home every morning before first light.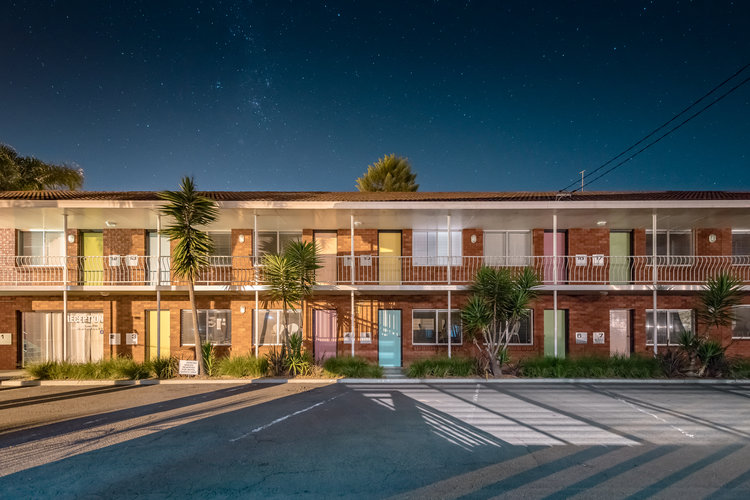 What can we expect to see from you at The Other Art Fair?
I am bringing ten of what I consider to be some of my best works. The images consist of various locations: White Bay Power Station, an industrial relic over 100 years old and an iconic landmark of Sydney's Inner West waterfront. Kandos Cement Works which supplied cement for some of Sydney's major building projects, including the Sydney Opera House; Terminus Hotel which operated continuously from 1865 until its closure in 1984, where it sat disused for over 30 years (interestingly its liquor licence was maintained for the entire duration); Ashio Copper mine, a facility that began operations around the 1600's in Tochigi prefecture, Japan. There will also be a work featuring Kinugawa Kan, an expansive traditional Japanese Ryokan situated on the banks of the Kinugawa River where it is slowly being reclaimed by nature after decades of abandonment.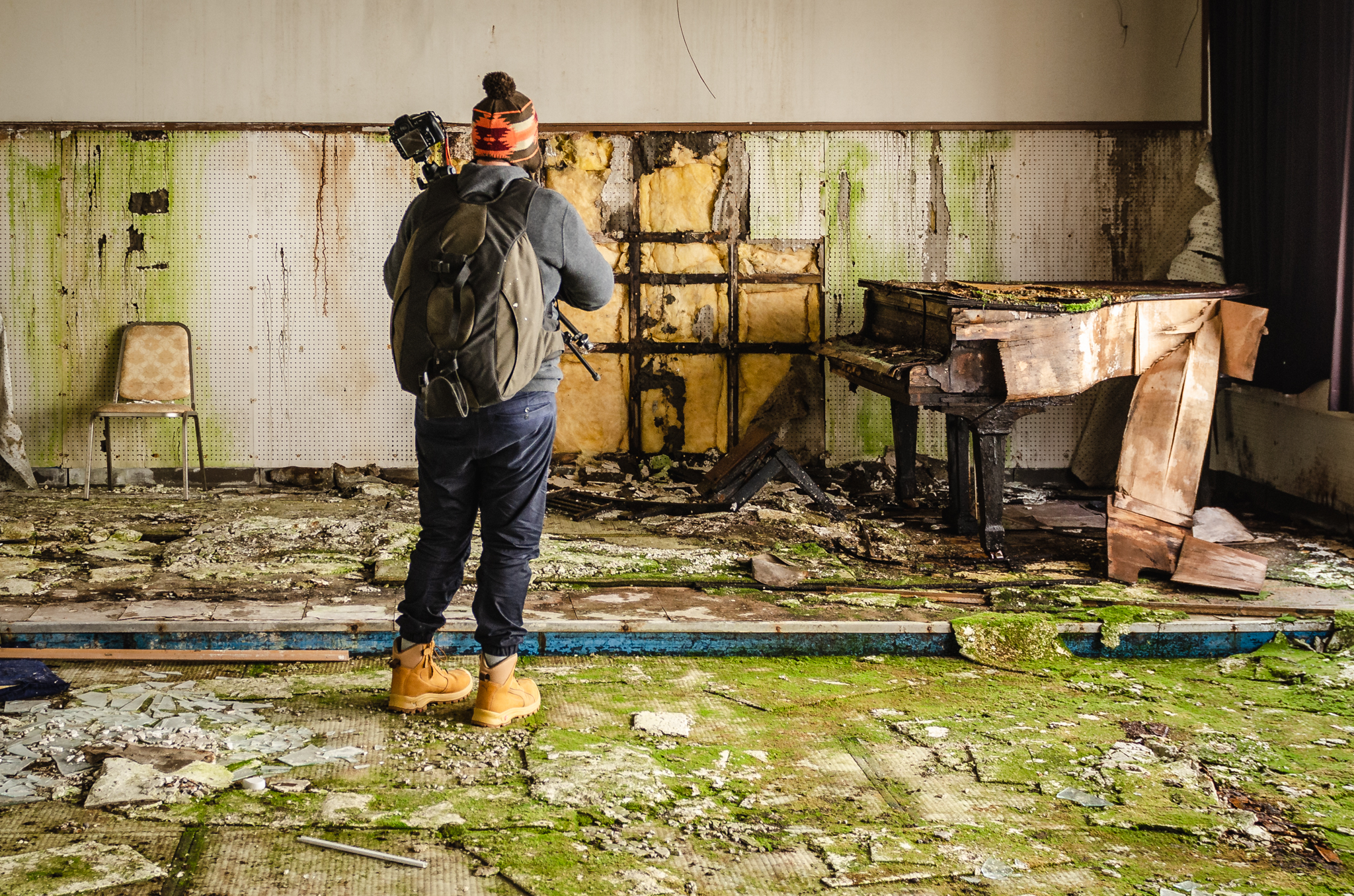 Shop artwork by Brett and other trailblazing artists at The Other Art Fair Online Studios