Meet the Others: Aimée Hillman
The Game Changers. The Rule Breakers. The Innovators. Discover some of the fantastic emerging talent showcasing their work at The Other Art Fair.
The Other Art Fair London exhibitor Aimée Hillman has an ability to transform vernacular subjects into seductive, compelling works of art. Drawn to the relationship between shadow and light, geometry, abstractness, and exaggerate colour, her work is constantly shifting attention. Read on to find out more about Aimee's practice and inspiration.
Tell us about who you are and what you do. What is your background? 
I'm Aimée and I'm a contemporary Artist. I specialise in Photography, Painting and Design with a little bit of Ceramics on the side.
I work in both digital and film depending on the style I'm looking to encompass. I use my emotion as the fuel to create my work. I see my art as an extension of myself where anyone can engage and apply their own perspective.
Born and raised in London I've spent most of my life living there, as well as in America and Ibiza. My heritage is an eclectic mix of Spanish, Portuguese, Russian and Polish. A lot of my work is inspired by the energy of a place and its people.
If you could describe your work in 3 words, what would they be? 
Energetic, Eccentric and Provoking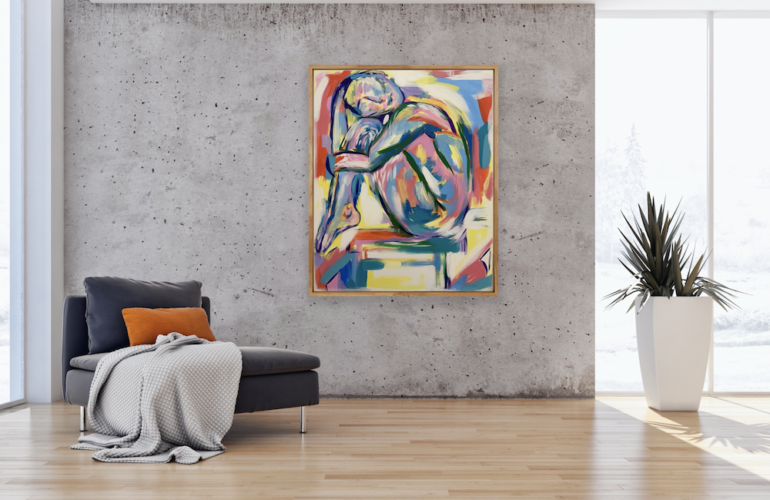 Can you walk us through your process? How do you know when an artwork is finished?
With my Photography, the initial attraction with my subject usually comes from it's admirable colour tones, sexy lighting bouncing off surfaces, obscure angles, shapely edges or mysterious shadows.
Once I've worked out my subject's winning qualities, I then figure out how I want to emphasise them. For post-production I use Photoshop and Lightroom. Depending on the style of the image I may give it a little botox, a whole face lift or not touch it at all!
For Design and Painting, it's less calculated and more 'just do'. I never have a preconceived idea of the end result, which makes the process exciting for me by not knowing how it will turn out. I let my creative juices flow, and take me on a journey where one thought leads to another and use my intuition to know when it's done.
After a day or two, I return to my work and decide if any changes should be made. As the artist, sometimes I'm too close and I need to take a step back, in order to see things from an outsider's perspective with diplomatic eyes.
Has being in isolation affected your artwork practice in any way?
Being in lockdown has allowed me time to continuously create with very few distractions, which has been absolutely amazing.
I've also started a new business, making wearable finger sculptures. They're vibrant, quirky and a bit of fun! These can be found on Instagram @ringzbymimi.
On the other hand it's a shame not being able to exhibit and showcase my work but I'm a strong believer that everything has its timing.
What is the best advice given to you as an artist?
To look at the things that people don't usually notice in order to find something different and unexpected. I find those extraordinary moments in vernacular Photography.
Can you tell us something about you that people would be surprised to hear?
I'm a confident and outgoing person, this comes across in my artwork and the way I am with people. However, I suffer from bad social anxiety which is often surprising for people to hear.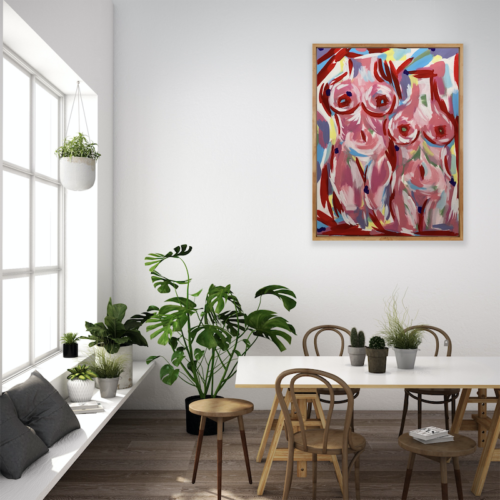 Shop artwork by Aimee and other trailblazing artists at The Other Art Fair's Online Studios.
Introducing The Other Art Fair Online Studios, a new online platform offering art lovers around the world access to over 800 Fair artists. The Online Studios will keep our community feeling inspired, engaged, and continue to spread joy through art.