Los Angeles: The Jealous Curator's 5 Must See Artists At The Fair
The Other Art Fair returns to Los Angeles for it's westside debut this 25-28 October at Barker Hangar in Santa Monica, and we're thrilled to have some of the best emerging and independent artists in our line-up. In our 31st edition we'll continue to delight and inspire art lovers with high caliber works and an immersive features program.
Danielle Krysa is a Los Angeles selection committee member and the writer/curator behind the contemporary art site, The Jealous Curator, where she "[turns] jealously into get-your-ass-back-in-the-studio inspiration." Danielle has selected five artists she is most excited to see at the fair.
Check out Danielle's selections and commentary below, and view the full exhibitor list here on the Saatchi Art website.
Sanghee Ahn
 
"Oh! I want to go on vacation in one of these dreamy paintings!"
South Korean artist, Sanghee Ahn, comes to the Los Angeles edition as a veteran exhibitor from The Other Art Fair Sydney. See more of Sanghee's work here.
Sulamit Elizondo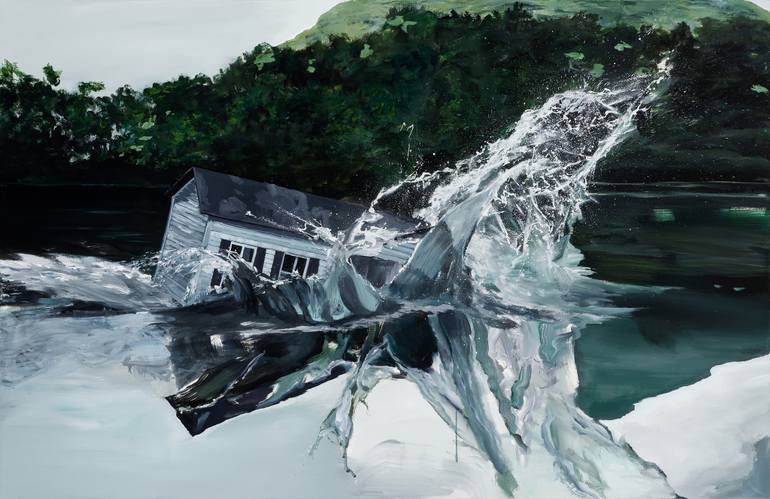 "I love narrative work, and Sulamit's paintings are not only beautifully painted but, clearly, there is an epic story in full swing."
Mexican artist, Sulamit Elizondo, opens a window to paradoxes with her works. Generally with a philosophical background, the free and violent brushstrokes open a power sometimes tender, sometimes raw. See more of Sulamit's work here.
Richard Holland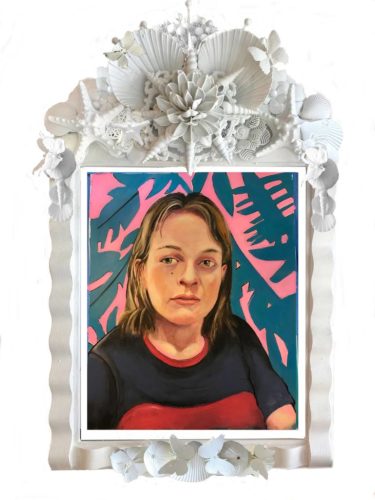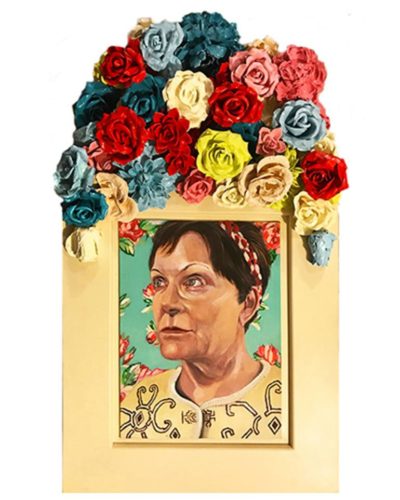 "His portraits are already fantastic, and then you get the exquisite frames … 3D and 2D living in perfect, wonderfully weird, harmony."
California-based artist, Richard Holland, brings his experience as a production designer to his artistic vision. Each work is infused with layers of world history as much as his own personal history in entertainment. See more of Richard's work here.
Shelley Heffler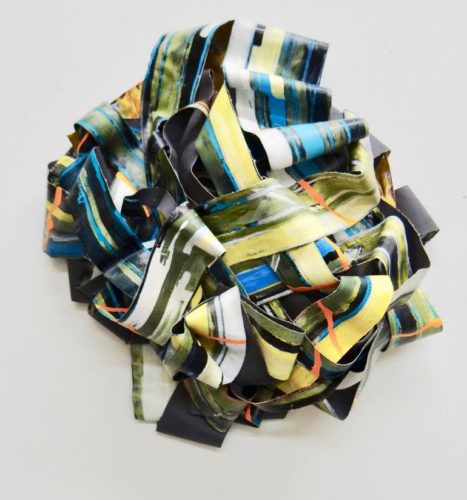 "Anything that makes me stop in my tracks to ask "What is that!?" is a-ok in my books. A thoughtful concept, beautiful compositions, and tactile materials that make me want to reach out and touch these candy-hued works (but I won't, I promise.)"  
Shelley Heffler takes her inspirations from traveling, cartography, and digital images from NASA.  Her works reflect the shifting boundaries of land through climate change, erosion and political metamorphosis. See more of Shelley's work here.
Kristina Baker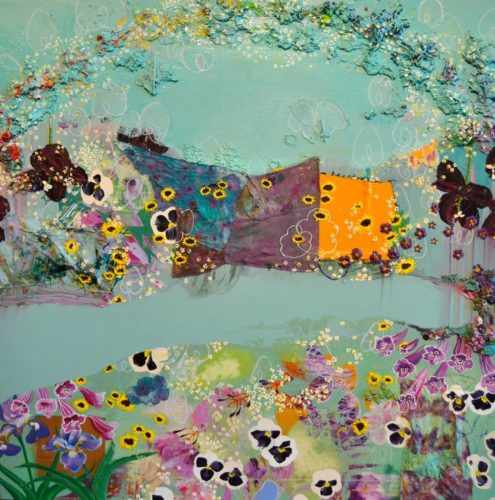 "Patterns, textures, tiny details, and hidden ladies. Kristina's mixed media work would be a lovely place to get lost."
Southern California-based artist, Kristina Baker brings her experiences from nature into the studio through memories and collected objects. The human figure serves as a starting point and inspiration for her landscapes to grow over and envelop. See more of Kristina's work here.
The Other Art Fair – Los Angeles will be held on October 25-28, 2018 at Barker Hangar in Santa Monica.