Los Angeles: Signed Shepard Fairey Print For Sale by Non-Profit Partner Homeboy Industries
Get excited! Official non-profit partner of The Other Art Fair Los Angeles (March 28-31, Magic Box at The Reef), Homeboy Industries, will give visitors the opportunity to purchase works donated by students of their Art Heals program and big-name art stars.
Artworks available include one (1) signed print of 'Radical Kinship,' a poster created specially for Homeboy Industries by Shepard Fairey!  This print is edition 215 of 400 in a now sold out series! All proceeds will benefit Homeboy Industries and the Art Heals program.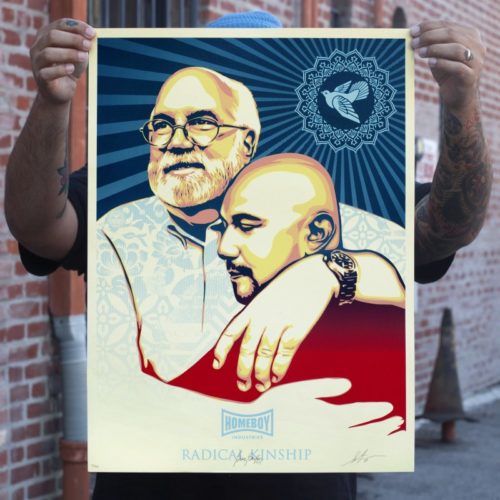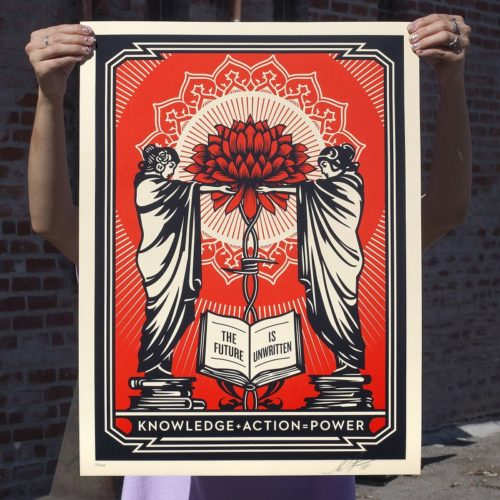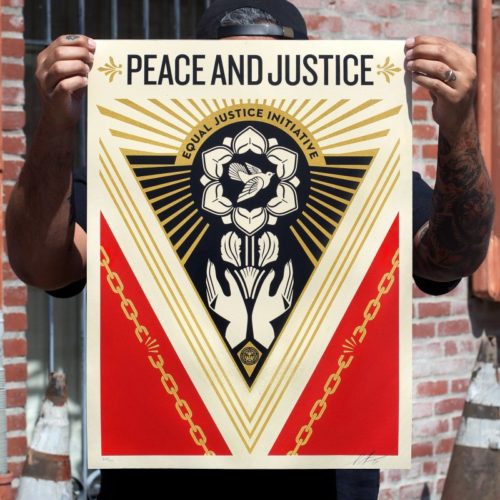 Works by the following artists will also be available for purchase in support of Homeboy Industries:
Kate Deciccio
Fabian Debora
Eddie Ruvalcaba
Cheri Gaulke
Xiochi Maberry-Gaulke
Cara Levine
John Marc Edwards
Homeboy Industries provides hope, training and support to formerly gang-involved and previously incarcerated men and women, allowing them to redirect their lives and become contributing members of our community. 
ArtHeals is a community art therapy program of Homeboy Industries that widens the circle of healing through creativity. Activities funded in part by the California Arts Council, a state agency.
The Other Art Fair Los Angeles will open its third edition on March 28-31, 2019 at the Magic Box at The Reef in Downtown Los Angeles.