Los Angeles: September 2019 Artist List Live
Introducing the 140 talented emerging artists who will be exhibiting at the Fall 2019 edition of The Other Art Fair Los Angeles from September 5-8, 2019 at Barker Hangar.
We are thrilled to present such an exciting line up of artists for our 40th global edition of the fair. All selected by art industry experts — Rebecca Wilson, chief curator and VP art advisory at Saatchi Art; Laura Hyatt, executive director at LAND (Los Angeles Nomadic Division); Souris Hong, co-founder at Creative Cabal; and A. Moret, founder and editor-in-chief at Installation Magazine — our artists represent the trailblazing elite of the emerging art world, so you can discover and buy art with the confidence that you are investing in the very best artistic talent.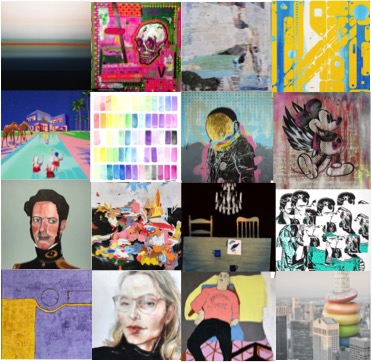 Together with our American talent, this year's line-up also features artists from Canada, England, Australia, Ukraine, Germany, Argentina, Japan, Chile, Mexico, Iceland, France, Sweden, South Korea, Greece, South Africa, Austria, Brazil, and Norway. Fifty percent have never exhibited at a previous edition of The Other Art Fair.
Discover your next favorite artist at The Other Art Fair Los Angeles September 2019  Get your tickets now!