Los Angeles: Selection Committee Member Jennifer Lieu
We are thrilled to announce our esteemed Selection Committee for the upcoming Los Angeles edition of The Other Art Fair (March 28-31, Magic Box at The Reef). These members of a globally significant art community set the high standard of the fair, ensuring you can buy from our artists with the confidence that you are investing in the very best of emerging talent.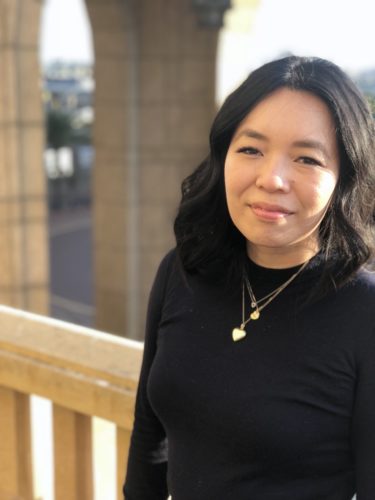 Jennifer Lieu is a Los Angeles-based consultant working in the fields of arts and culture and urban planning. She connects artists with the resources they need to support their creative practice.
Ms. Lieu has an educational and professional background in art, art history, urban planning an economic development. Her involvement in each of these fields has put her in touch with an extensive network of prominent established, mid-career and emerging contemporary artists, and professionals at a variety of cultural organizations in Los Angeles ranging from established museums to artist-run project spaces and civic institutions. Working together with this diverse group of arts and government professionals, she strives to provide more economic opportunities for studio artists and creative class workers in Los Angeles.
Additionally, Ms. Lieu has experience in project management, strategic planning, market and transportation research and skill building consultation. She previously worked at the Los Angeles County Arts Commission as a Civic Art Project Manager and currently works at the Los Angeles County Metropolitan Transportation Authority as a Senior Art Program Specialist. Her research has been published in Planning Los Angeles and the Transportation Research Board's National Cooperative Freight Research Program Report 23: Synthesis of Freight Research in Urban Transportation Planning.
The Other Art Fair will return to Los Angeles for a third edition on March 28-31, 2019 at the Magic Box at The Reef. 
Click here for early-bird tickets.
*** For a limited time only take advantage of our Early Bird ticket offer! Use code SOCIAL50 at check-out for half price Friday-Sunday tickets! Offer ends February 10th ***