Los Angeles: Mister Cartoon is Guest Artist
The Other Art Fair Los Angeles welcomes Mister Cartoon as the guest artist for its Spring edition on March 28-31, 2019 at the Magic Box at The Reef.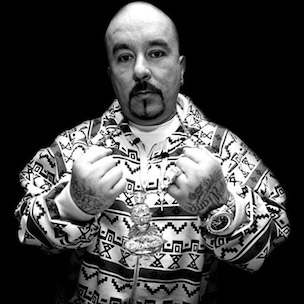 Inspired by his youth and local street culture, Mister Cartoon began his career as a graffiti artist in Los Angeles before branching into murals, album covers, logos, and his signature tattoos. His richly detailed, hand-rendered designs have garnered him attention with brands such as Microsoft, Nike, Toyota and Vans, who have commissioned him for special projects, logo design and branding.
His signature tattoo style is also a favorite among celebrities with big names like Beyonce, Eminem, Dr. Dre and Slash wearing Mister Cartoon's art on their skin.
Onsite at the fair, Mister Cartoon will create an immersive experience based on Lost Angel, his never-before-seen graphic novel and purchase a limited edition print for only $200 in an edition of 213!
The third edition of The Other Art Fair Los Angeles will be held on March 28-31, 2019 at the Magic Box at The Reef. Click here to book tickets for the fair!