Los Angeles: Introducing Selection Committee Member Glenn Lawson
We are happy to announce another member of our esteemed Selection Committee for the upcoming Los Angeles edition of The Other Art Fair (March 28-31, Magic Box at The Reef).
These members of a globally significant art community set the high standard of the fair, ensuring you can buy from our artists with the confidence that you are investing in the very best of emerging talent.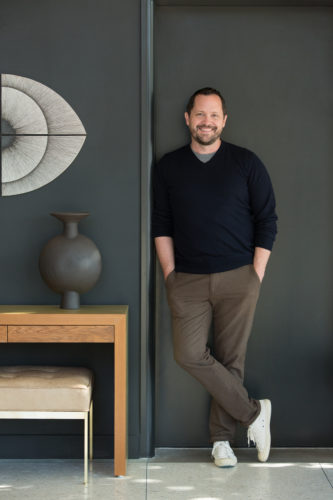 Glenn Lawson co-founded the Lawson-Fenning company in 1997 while attending the Art Center College of Design in Pasadena, CA where he emerged from the environmental design program with a concentration in furniture design.
Lawson-Fenning opened their original store, rm. 107, in Pasadena to showcase an eclectic mix of vintage modernist furniture and emerging contemporary west coast designers. In 2000, they opened their namesake showroom in the heart of Beverly Boulevard's design district. A popular destination for designers and architects, the showroom showcases seasonal collections alongside high-end pieces from around the world.
Lawson-Fenning furniture takes inspiration from vintage pieces while embracing new forms and materials to give each piece a modern spin. Combining the principles of mid- century California and Scandinavian design with traditional details and modern stylings, the pieces are well-crafted, beautiful and above all fit for use in a variety of interior styles.
All Lawson-Fenning pieces are made in Southern California using high quality materials and sustainable woods.
The Other Art Fair, Los Angeles will be held on March 28-31, 2019 at the Magic Box at the Reef in Downtown Los Angeles.
Click here for early-bird tickets.
*** For a limited time only take advantage of our Early Bird ticket offer! Use code SOCIAL50 at check-out for half price Friday-Sunday tickets! Offer ends February 10th ***