Los Angeles: April 2020 Artist List Live
Introducing the 140 talented emerging and independent artists who will be exhibiting at the Spring 2020 edition of The Other Art Fair Los Angeles from April 16-19, 2020. For our fifth Los Angeles edition, we'll take residence on the westside at the dazzling Barker Hangar in Santa Monica.
All selected by art industry experts, our artists represent the trailblazing elite of the emerging art world, so you can discover and buy art with the confidence that you are investing in the very best artistic talent.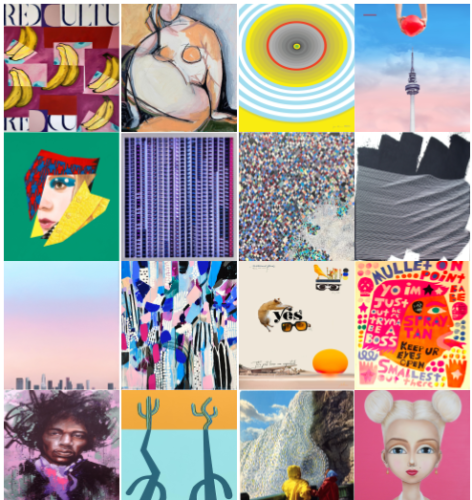 This class of exhibitors was selected by Chief Curator and VP Art Advisory at Saatchi Art, Rebecca Wilson; Assistant Professor of Art History at the University of Notre Dame, Tatiana Reinoza; Director at Ochi Projects and Ochi Gallery, Pauli Ochi; and Director at Chimento Contemporary, Eva Chimento. Read more about the Selection Committee.
Together with our American talent, this edition's line-up also features artists from 18 other countries — Mexico, Canada, the United Kingdom, Poland, Austria, Turkey, The Netherlands, Czech Republic, Spain, Ireland, France, Germany, Japan, Hong Kong, Russia, Chile, New Zealand, and Australia.
Of these exhibitors, 56% are female identifying, and 70% have never exhibited at a previous edition of the fair in Los Angeles. See the full list of exhibitors on Saatchi Art and on The Other Art Fair Los Angeles website.
Discover your next favorite artist at The Other Art Fair Los Angeles, April 16-19, 2020.  Get your tickets now!