London: Tosca Mzera brings her Handpoke Tattoos to the Fair
Alongside the 120 exhibiting artists at the fair (3-6 October, Victoria House, London), visitors can expect a packed programme of fair features including handpoke tattoos from artist Tosca Mzera.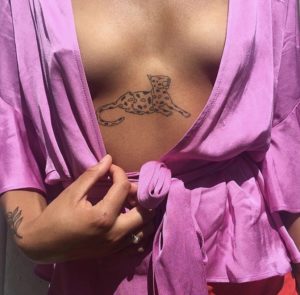 Tosca Mzera is a Kenyan born handpoke tattoo artist based between London and Brighton. Her work is inspired by her childhood growing up in Mombasa, surrounded by artists, rich colours and diverse cultures. Tosca's tattoos are bold and unique but always delicate with a magical feel. She began Tattooing two years ago while working as a waitress, as a way to escape and make art with people she loved. 
"I have had so many jobs that never fulfilled me just to pay the rent, but tattooing has changed my life. I love it, I love connecting with people everyday, each person I tattoo I want to leave happy having had a beautiful experience. The best thing about tattooing is making people happy and love a part of their body they may not have before it was covered in art."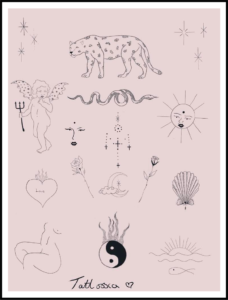 Tattoos will be available on a first come first serve basis.
Visit The Other Art Fair London from 3-6 October at Victoria House, Bloomsbury.