London: The Big Issue
The Big Issue offers people facing poverty and exclusion the opportunity to earn their own money, and hence a livelihood. The Other Art Fair is proud and excited to support The Big Issue by giving a free entry to the fair with every edition of the magazine sold during the fair week, encouraging Londoners to buy the magazine and support their local vendors.
A selection of exhibiting artists at The Other Art Fair have also donated a piece of work to The Big Issue's campaign. These works can be found dotted around the fair and 100% of proceeds will go directly to The Big Issue.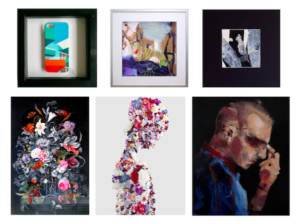 Find out more about The Big Issue and the work they do around the UK.