London: #MesserMelfie Competition
Thank you for the amazing #MesserMelfie entries! The winner will be announced by 21st April.

Walking through the grand glass doors of Victoria House this spring, visitors were met with a wall of mirrors lit up with questions and phrases delving deep inside…. Will I ever make it? Me me me… inside I'm even odder, perhaps this is what success looks like?
Fair artist Graeme Messer's entrance installation invited visitors to take a #melfie (mirror-selfie) questioning their reflection. All Instagram shots posted with the hashtag #messermelfie would be in the chance to win their own Graeme Messer mirror… Here are just a few of our favourites.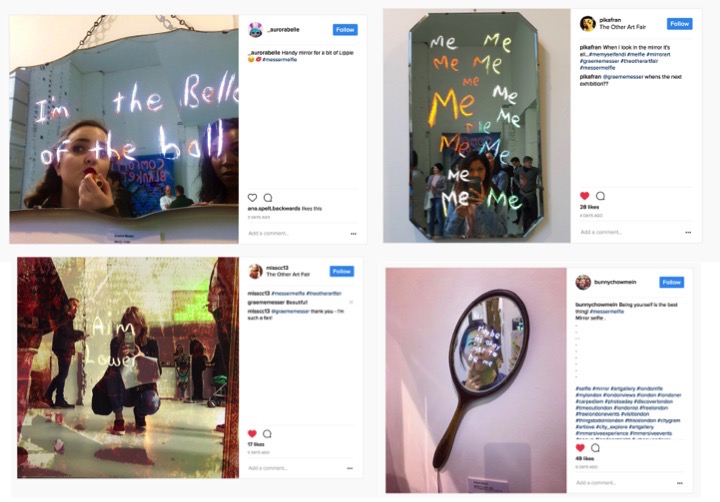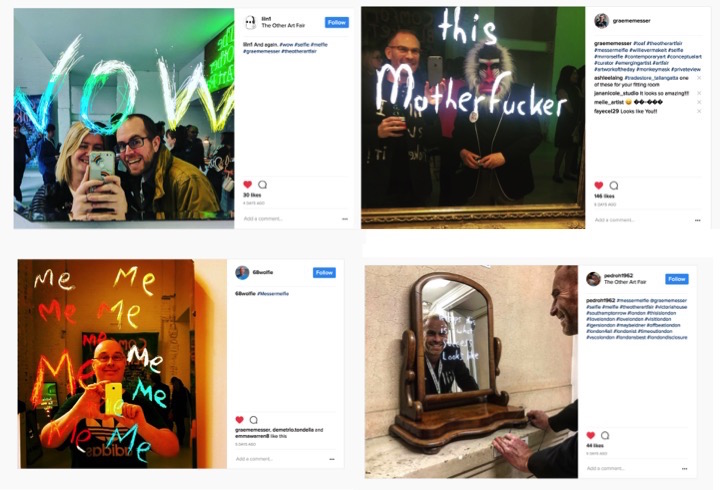 Click here to view the full shortlist of entries or search #messermelfie on Instagram to view all of the entries. Stay tuned as we will be announcing the winner shortly!