London: Making Shapes with Camille Walala
French-born, Brighton educated Camille Walala has dominated the East-London street art scene and is currently taking over building facades and rooftop terraces in various cities across the world.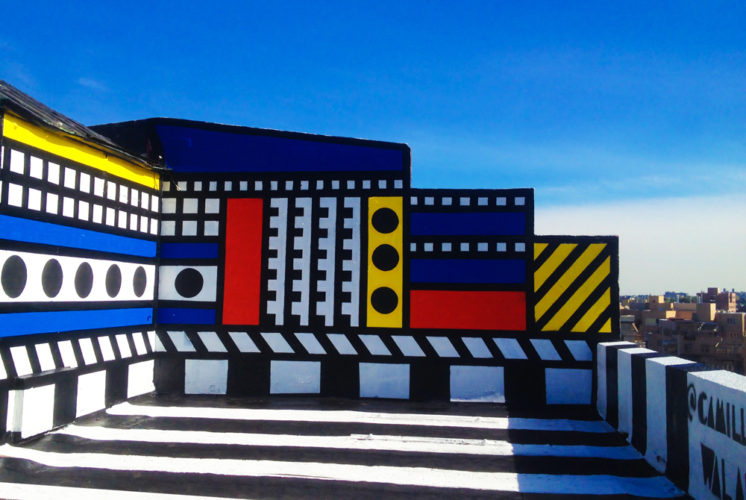 Camille has a certainly distinctive style that she herself describes as 'Tribal POP'. Her influencers include the Memphis Movement, the Ndebele Tribe and 'a simple desire to put a smile on people's faces'.
From Kopparberg to Caterpillar Shoes, Camille has collaborated with a range of brands and has been commissioned by a variety of companies from Facebook to Converse to decorate their workspaces.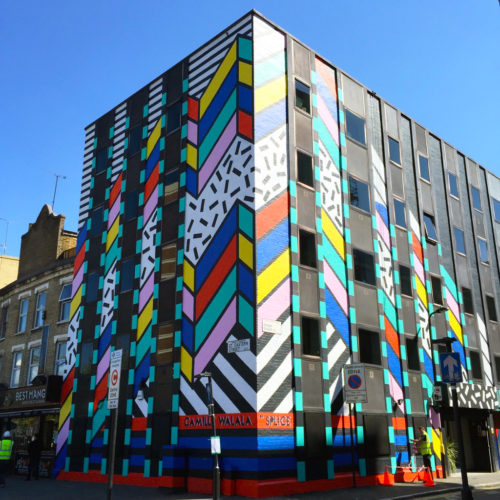 The Other Art Fair is incredibly excited to announce that Camille Walala will emblazon the London October 2016 edition's entrance way with her superb bold prints! Visitors will step through Camille's artwork to enter The Other Art Fair – the entrance on Hanbury street will be seriously hard to miss if you're looking for us around East London-way! Camille will also be selling her work and prints inside the fair so you can all take a little Walala home with you.