London: Live art demonstrations – for the love of ink
Fair artists Bridget Davies and Rod McIntosh will share their passion for working with ink in live art demonstrations on Saturday 1st April.
Throughout the Saturday both artists will take the opportunity to engage with the public through conversations and creating work 'in the moment', in their shared exhibition booth, stand 28 and 29.
Whilst both artists have distinct styles and ways of working, these live demonstrations will be used to start an inky dialogue between themselves and fair visitors, exploring the different ways ink can be used. The works completed will be offered up for a sealed-bid auction, with 35% of the proceeds going to charity. The highest bidder can nominate a charity of their choice.
Bridget Davies layers personal experience with ideas from literature and conversation, inspired by the feel of fashion from the past. Her drawings are elegant, playful, flirty, and instinctive. Watch her processes here.
Bridget will be drawing quick sketches from life (using visitors as models) wish a less polished finish than her original ink paintings.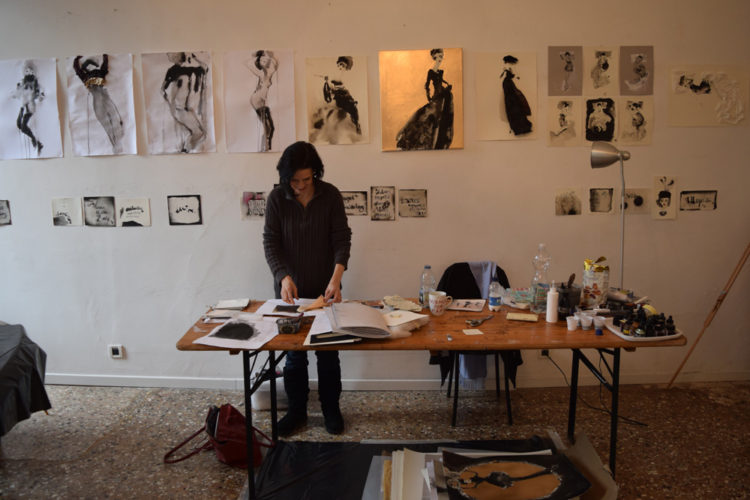 Rod McIntosh follows traditional eastern recipes for archival inks and pastes, working upon delicate Chinese papers that absorb every fluid gestural movement. Presence and concentration are key to his practice in cultivating a meditative quality. Watch Rod in action here.
He will create several large floor paintings with his new Chinese brush 'the Big Baba'.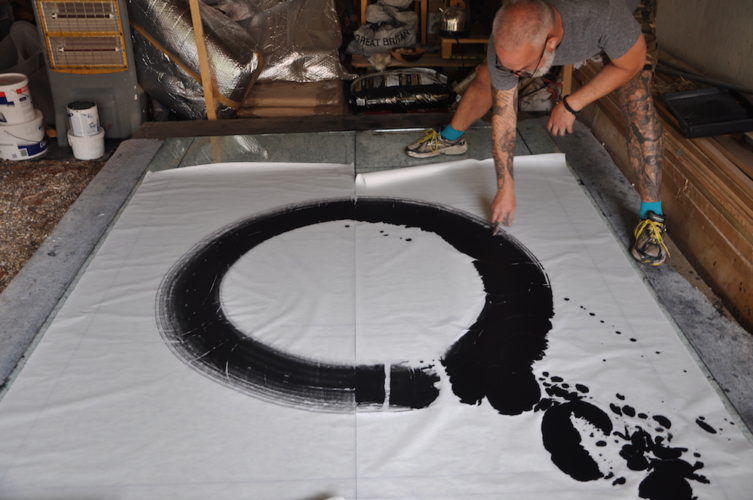 Meet Bridget and Rod on stand 28 and 29 at The Other Art Fair, Victoria House on 30 March – 2 April 2017. Book tickets now.