London: Jasmin Sehra
The Other Art Fair London returns to the Old Truman Brewery, Shoreditch, this October 2021. We're thrilled to introduce Illustrator and Designer Jasmin Sehra as our Entrance Muralist. Read on to find out more about Jasmin and her unforgettable style… 
Jasmin Sehra is showering messages of empowerment, self-love and positivity across London, through brand collaborations, editorial features and murals. Renowned brands such as Camden Town Brewery, Estee Lauder, Coca-Cola and Converse have all partnered with Jasmin to feature her vibrant illustrations… and now The Other Art Fair want in! This October (14 – 17) The Other Art Fair London return to the Old Truman Brewery in Shoreditch, with a line-up of over 140 artists and exclusive Fair Features. Jasmin will be designing and painting a show-stopping (well… the show must go on) mural for our Fair Entrance.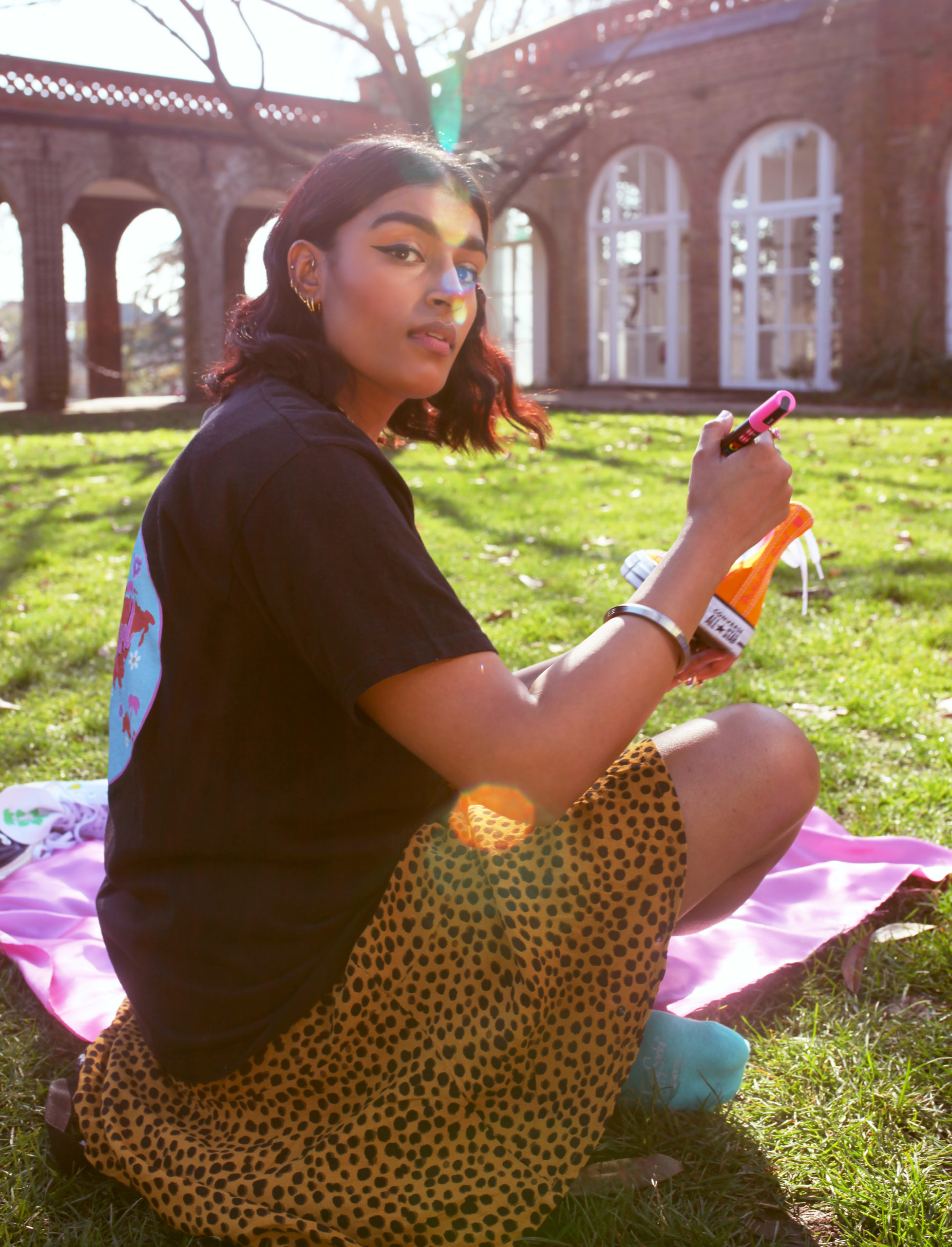 Jasmin has amalgamated her Indian heritage, love for 80s graphics and pattern, bold typography reminiscent of vintage film posters and cassette tapes and love for nature to form her artistic storytelling through illustration, typography and design. Jasmin first built her popularity through her 'Bollywood Poster Series', which gained international press. She has since built up an impressive client base and portfolio of work, specialising in illustration, murals, painting, design, typography, creative workshops and bespoke hand painted customized products.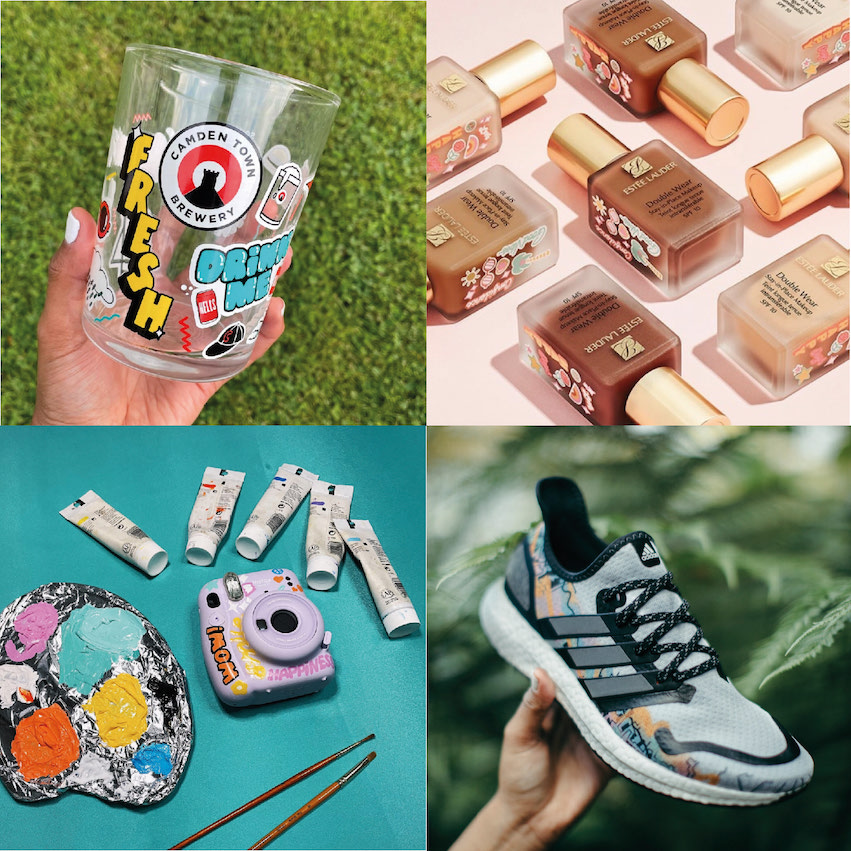 (Above: Camden Town Brewery, Estee Lauder, Instax, Adidas X Footlocker)
As a believer in using her creativity to unite and inspire, she has also held creative workshops and has been a speaker in talks and festivals as well as being the face of global branded campaigns. Her work has been championed by platforms including Vice, Hype Beast, It's Nice That, Creative Review,  gal-dem, Stylist, Mass Appeal and many more.