London: Introducing the Autumn 2019 Selection Committee
We are proud to introduce our esteemed Selection Committee for the Autumn edition of The Other Art Fair London from 3-6 October, 2019 at Victoria House, Bloomsbury.
These members of a globally significant art community set the high standard of the fair, ensuring you can buy from our artists with the confidence that you are investing in the very best of emerging talent.
Maeve Doyle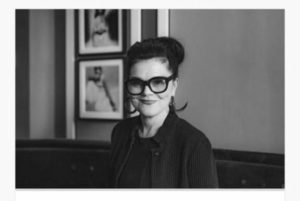 Maeve Doyle is a broadcaster, commentator and art adviser based in London.  With over two decades of experience in the art world, Maeve has established herself as a popular commentator on all issues regarding art market news and is often called upon for comment and analysis around breaking stories in the art world. Maeve is a regular contributor to BBC Radio London where she has a weekly guest slot to discuss the capital's art news and happenings.
She is the host of A Private View, Soho Radio's weekly Tuesday afternoon arts and culture programme, where she interviews artists, gallerists and curators. Popular for her accessible and conversational style and breadth of knowledge, Maeve is committed to presenting an accessible and informal take on the art world and guaranteeing an eclectic mix of programming. In addition to her work with BBC and Soho Radio, Maeve has contributed to The Huffington Post and The Vancouver Sun amongst other international outlets.
James Nicholls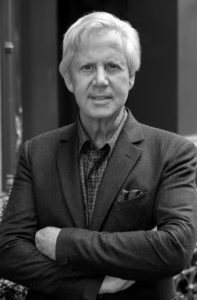 James Nicholls is the Managing Director & Curator of Maddox Gallery Ltd  & Maddox Fine Art Ltd. He is the Art Critic for London Live TV & presenter on 'London Go' arts programme. James recently presented the esteemed 'The Queen's Paintings' Buckingham Palace, a television prime-time programme aired in September 2018 with The Royal Collection Trust.
As the resident art expert for British Airways, James has been presenting 'Investment Art' in the inflight programming for the last five years. He is a Patron of The Royal Academy of Arts, The National Portrait Gallery and The Dulwich Picture Gallery.
He is International Art Editor for The Player, a bookazine targeted to the world's wealthiest individuals, and a contributor on art to numerous international publications and television programming. James also lectures and presents on a diversity of art subjects from old masters such as Caravaggio, through to modern masters, Picasso and Warhol as well as new cutting-edge contemporary artists including Banksy. 
Lee Sharrock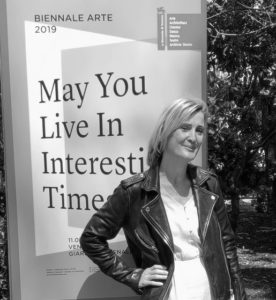 Lee Sharrock is a Global Creative PR consultant, Curator and Writer.  She is contributing Editor of STATE/ F22 Magazine and a contributor to Creative Review and FAD Magazine.  Curatorial credits include; Epoh Beech at Gallery 46; "Art Around the Child" charity exhibition and Auction with Christie's; "Contemporary Vanitas" at Lights of Soho; "She's a Good Girl" at Saatchi & Saatchi (co-curator); and "Art of Futebol" with the ABC Trust & Creative Nation at the Embassy of Brazil.  
Lee has worked with some of the most exciting contemporary artists, creatives and advertising agencies on internationally respected exhibitions and events including; la Biennale di Venezia, Istanbul Biennial and Cannes Lions International Festival of Creativity.  She was Director of Global Creative PR at Saatchi & Saatchi from 2010-2016, and previously worked at Sotheby's Auctioneers, Institute of Contemporary Art, M&C Saatchi and Timothy Taylor Gallery. After leaving Saatchi & Saatchi in 2016, Lee set up her own Cultural PR and Curation Consultancy. After an art foundation at University of the Arts in Norwich, Lee studied History of Art at University College London, Courtauld Institute and University of Bologna. Lee is on the Committee of Little House Mayfair and Arms Around the Child, and was a recent Executive Jury member of the Gerety Awards. 
The Connor Brothers
The Connor Brothers is the pseudonym for British artists James Golding and Mike Snelle. The duo came to prominence in 2012 and for several years maintained their anonymity by using a fictional biography. Their identities were revealed in 2014 in a major feature by Mick Brown in The Telegraph magazine, allowing them to undertake more ambitious projects.
Best known for their Pulp Fiction series, the pair are also known for their activist work and their playful hoaxes. In 2014 they created a fictional museum -The Hanbury Collection, which fused truth and fiction in such a way as to render it impossible to work out which exhibits were real and which were not. This obsession with truth and fiction can be seen throughout their work, and is particularly relevant in the current climate of fake news, post-truth, and social media obsession. The Connor Brothers have exhibited internationally from New York, Sydney and Dubai to London, Hong Kong and Berlin. Their work frequently appears at major auction houses where a record price was achieved in 2016. Works can also be found in major public and private collections including The Victoria and Albert Museum, The Penguin Collection and both the Omar Koch and Niarchos Collections.
Rebecca Wilson
Rebecca Wilson is the Chief Curator and VP, Art Advisory at Saatchi Art. She was formerly a Director at the Saatchi Gallery, London, where she was instrumental in the launch of the gallery's online presence.In 2007 she created New Sensations, a prize for art students which identifies and supports the most exciting emerging artists in the UK. Prior to joining the Saatchi Gallery, Rebecca worked for 14 years in book and art magazine publishing: she was editor of ArtReview, and before that deputy editor of Modern Painters. She has over 15 years of experience working with emerging artists.