London: Introducing Selection Committee Member Professor Andrew Renton
We are thrilled to announce our esteemed Selection Committee for the upcoming edition of The Other Art Fair London. These members of a globally significant art community set the high standard of the fair, ensuring you can buy from our artists with the confidence that you are investing in the very best of emerging talent.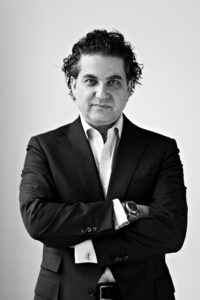 Prof. Andrew Renton is Professor of Curating at Goldsmiths, University of London, where he has been involved in the development of the newly opened Goldsmiths Centre for Contemporary Art.  He was founding Director of Marlborough Contemporary Gallery in London until 2017. He wrote a weekly column for the Evening Standard on art matters, and is author and editor of hundreds of articles, books and monographs on art.  He has curated many shows internationally, included the first Manifesta biennial. He was a member of the jury for the 2006 Turner Prize, and is trustee of several arts organisations. He has advised many collections and institutions, including the British Government Art Collection.
The Other Art Fair London will return to the Old Truman Brewery, Brick Lane from 14 – 17 March 2019. Find out more information about the fair at theotherartfair.com.