London: Introducing Selection Committee Member Abigail Lane
We are excited to reveal the first member of our esteemed Selection Committee for the upcoming edition of The Other Art Fair London. These members of a globally significant art community set the high standard of the fair, ensuring you can buy from our artists with the confidence that you are investing in the very best of emerging talent.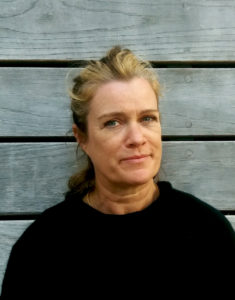 Abigail Lane (Born 1967, Penzance, England) lives and works in Suffolk having spent more than 20 years in London. She graduated from Goldsmiths College in 1989 and took part in Freeze London 1988, Modern Medicine London 1990, Some Went Mad and Some Ran Away 1994 (Serpentine gallery then touring) and other early shows associated with the so-called YBA group.
She showed extensively in Britain and internationally thereafter in both private galleries and museums. Selected solo shows include, Making History, Karsten Schubert gallery London, 1992. Skin of the Teeth, ICA London 1995, In Every Dream Home A Heartache, artist project Bonnefanten Museum, Maastricht, 1996. Whether the Roast Burns, The Train Leaves or the Heavens Fall. MCA, Chicago, USA, 1998. Tomorrows World, Yesterdays Fever, Milton Keynes gallery and Victoria Miro gallery, London, 2001. The Good the Bad and the Beautiful. Distrito 4, Madrid, Spain 2003, Zoo 1994-2017, Andrehn -.Schiptjenko, Stockholm, Sweden 2017.
Abigail has work in both private collections and public institutions such as the Arts Council England and Magasin III Stockholm, Sweden. Her work is included in many publications. She curated and exhibited as part of the annual exhibition SNAP art at the Aldeburgh Festival in Suffolk between 2000 and 2015.