London: Highlights 15-18 Oct 2015
130 artists, 14,100 vistors, 3,375 artworks, 1421 entrance balloons, 54 matchboxes, 24 bottles of absinthe and 11 vandalised artworks. 
Alongside the amazing selection of artistic talent, this October 2015 East London edition hosted a variety of exciting and unique features. On entering, our most curious visitors were blindfolded, led upstairs and thrown into the fair on a secret mission with immersive theatre company non zero one.
The magical House of Fairy Tales auctioned 54 matchbox artworks, created by the likes of Yinka Shonibare to fair artists, all proceeds going towards their 2016 programme in arts education. Protein led the discussions for the weekend questioning the role of the musuem in the digital age, and Encounters Film Festival provided a break from the art as visitors enjoyed their award winning short films of 2015. Only the bravest souls left the fair with lighted shoulders after confessing their sins in the mysterious Green Room, aided by the 'Green Fairy'…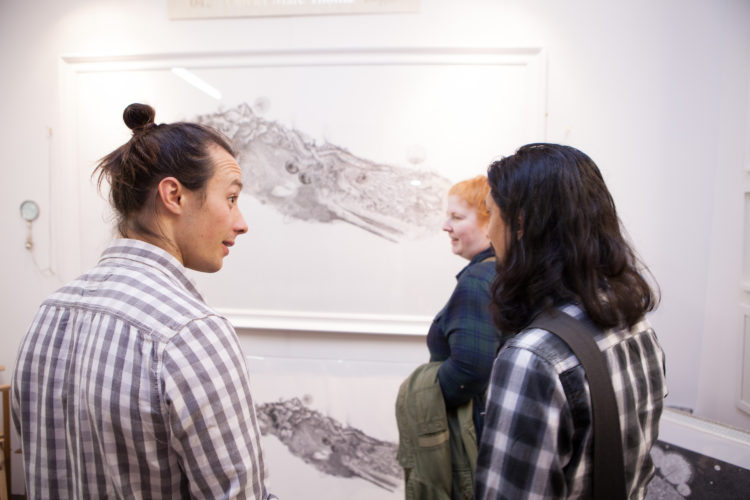 Thank you to everyone who made The Other Art Fair's 10th edition so special. Bring on 2016!