London: Artist List Now Live
Introducing 140 of the best emerging artists who will be exhibiting at the Autumn 2018 edition of The Other Art Fair London from 4 – 7 October 2018 for our biggest edition yet stretched across two venues in Central London at Victoria House & The College.
We are thrilled to present such an exciting line up of artists for our 30th global edition of the fair. All selected by art industry experts, our artists represent the trailblazing elite of the emerging art world, so you can discover and buy art with the confidence that you are investing in the very best artistic talent.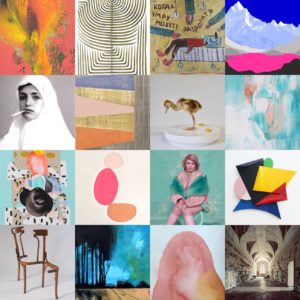 Together with our British talent, this year's line-up also features artists from across the globe including Brussels, the United States, Canada, Spain, Italy, Greece, Romania, Ireland, the Netherlands, Russia, Germany, Luxembourg, and Switzerland. 72% have never exhibited at a previous edition of The Other Art Fair, and interestingly 68% are female. 
Discover your next favourite artist at The Other Art Fair London, 4 – 7 October, 2018. Get your tickets online now!