London: Artist List Now Live
Introducing 120 of the best emerging artists who will be exhibiting at the Spring edition of The Other Art Fair London at Bloomsbury's historic Victoria House this 22-25 March, 2018.
We are thrilled to present such an exciting array of artists for our 24th edition of the fair All handpicked by art industry experts, our artists represent the trailblazing elite of the emerging art world, so you can discover and buy art with the confidence that you are investing in the very best of artistic talent.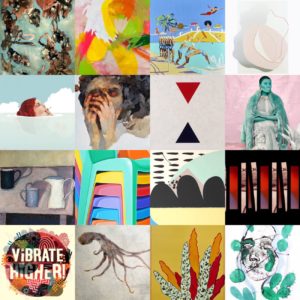 This years artist list consists of 50% female artists and 50% male artists from all corners of the globe… including Denmark, South Korea, India, France, Romania, Japan, Germany, Spain, Australia, Russia, Iceland, Brazil, Poland, Switzerland, Turkey, Belgium, and Canada.
Out of the 111 exhibiting artists 37% have never exhibited at a previous Global edition of The Other Art Fair.
Discover your next favourite artist at The Other Art Fair London this 22-25 March. Book tickets for the fair online now.